The most effective formula for weight loss is diet plus exercise. When you combine healthy eating with an active lifestyle, you can lose 20 pounds in 10 weeks. With a steady decrease in weight each week, you also lessen your risk for health conditions such as cardiovascular disease, diabetes and stroke.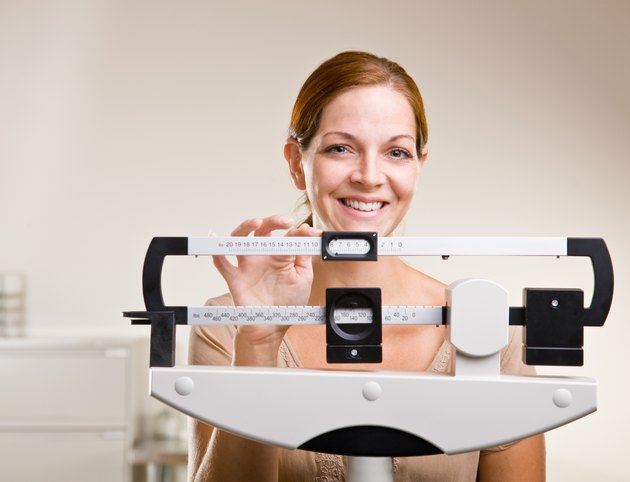 Less Calories, More Success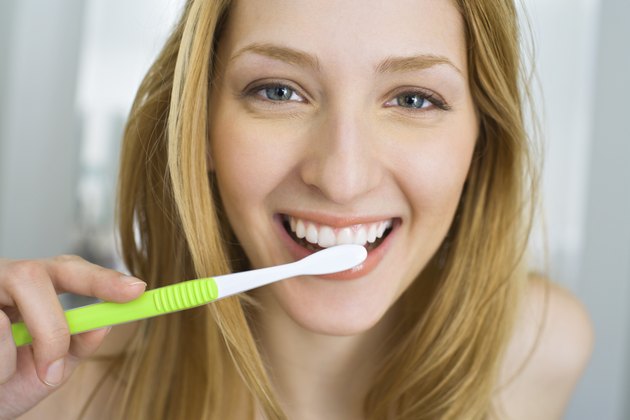 Each pound is equal to 3,500 calories. Calories are energy stores from the foods you eat. Most calories are used for daily activities such as brushing your teeth, cleaning the house and working. When you have an excess amount of calories, your body stores increase which leads to weight gain. When your goal is a weight loss of 20 pounds in 10 weeks, aim for losing no more than two pounds each week -- this translates into a calorie reduction of 1,000 each day.
Eat Lean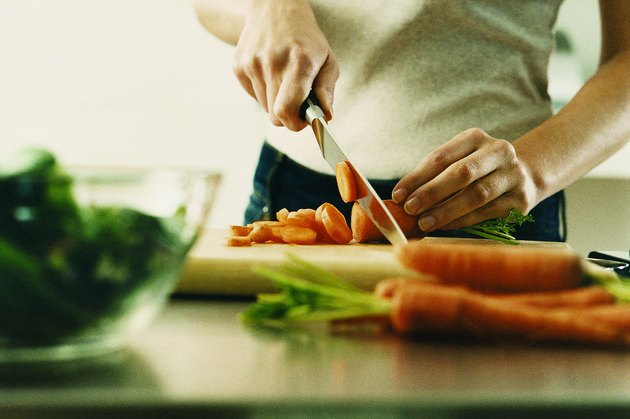 A healthy diet is part of the equation when it comes to losing 20 pounds. Always speak with your doctor about the best dietary plan for your health. Include plenty of fruits and vegetables in your daily menu. Eat lean meats such as turkey, chicken and fish and add beans and eggs as alternative protein sources. Consume whole-grain pastas and breads instead of white breads. Drink water for hydration and drink low-fat dairy for calcium. Aim to reduce your caloric-intake by 500 to 700 calories each day to add to your 1,000 calorie daily deficit.
Check Your Sights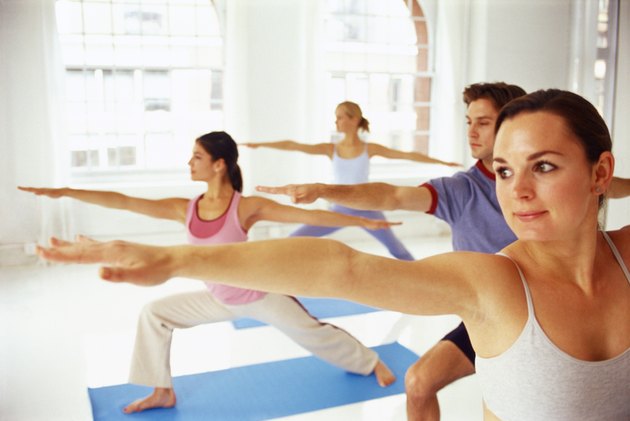 Exercise adds to your calorie-reduction and brings you closer to your weight loss goal. Aim to burn approximately 300 to 500 calories each day. The easiest way to burn 300 calories is to walk 3 miles. Walk at a pace that leaves you slightly breathless, but able to carry on a conversation. Other calorie-burning options include full-body activities such as cycling, dancing, jogging, swimming and cross-country skiing. A 160-pound person burns approximately 7.3 calories a minute when cycling at 10 mph. To burn your recommended number of calories, cycle for 41 to 68 minutes.
Shoot the Arrow
Burn more calories and increase your metabolism by adding resistance training to your weekly workout routine. Muscle tissue burns calories even when you are at rest. The more muscle tissue you develop, the more calories you burn throughout the day. Include exercises for all your major muscle groups, including your shoulders, chest, back, arms core and legs. Use exercises such as pushups, sit-ups, squats, lunges, pull-ups, arm curls and shoulder presses with dumbbells, exercise bands, barbells or your body weight as resistance.
Hit the Bulls-Eye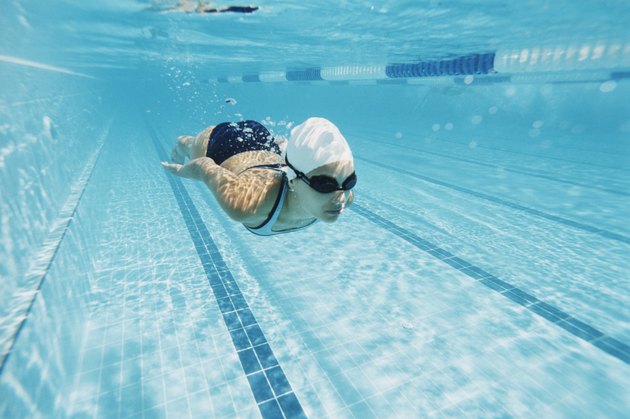 Aim to perform your cardiovascular exercises on most days of the week. Perform a minimum of 150 minutes each week of cardio exercise. Do your strength training exercises two or three days a week with two days of rest in between resistance-training sessions. This weekly balanced routine, along with eating a proper diet every day, will result in a minimum of two pounds lost per week -- and so, in 10 weeks, you will have successfully and healthily trimmed 20 pounds off your body.
Claim Your Prize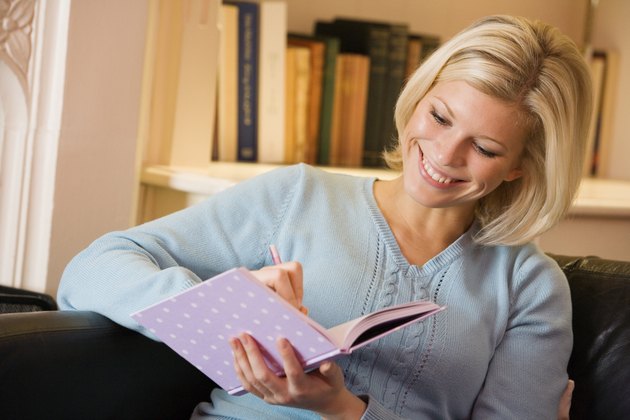 Record your foods in a dietary journal to easily track your calories. Share your progress with someone you trust, which also keeps you accountable to your diet and exercise program. You may find that a non-food reward system motivates you. For example, buy yourself a heart-rate monitor watch when you've lost 10 pounds, which will motivate you to continue your workout routine.