Colostrum is the initial type of breast milk mothers produce during pregnancy and for several days after giving birth, according to the American Pregnancy Association. Colostrum has high levels of protein, fat-soluble vitamins, minerals and antibodies called immunoglobulins. Colostrum is usually replaced by transitional milk between two to four days after birth. The molecular structure of colostrum from cows is identical to human colostrum, explains NaturalNews.com. Therefore, cow or bovine colostrum can be used to make colostrum supplements for human use.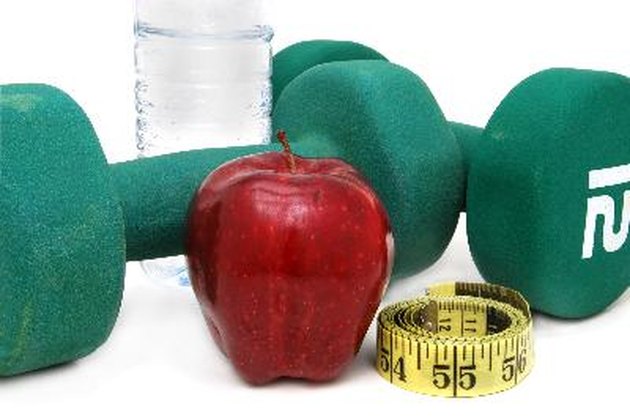 Uses
Colostrum supplements can be used to treat diarrhea, the Memorial Sloan-Kettering Cancer Center explains, as well as to reduce the levels of C-reactive protein in your blood after undergoing surgery. Colostrum supplements may also prevent damage to the gastrointestinal tract caused by nonsteroidal anti-inflammatory drugs, or NSAIDs. Colostrum supplements may be used to treat distal colitis as well as to enhance bone growth and development, NaturalNews.com notes. In addition, these supplements can reduce the colonization of candida in people undergoing bone marrow transplant.
Dose
The recommended dose of colostrum supplements varies, depending on the level of antibodies present in each batch, Drugs.com notes. Nevertheless, most studies involving the use of colostrum supplements have used between 25 mL to 125 mL doses for liquid supplements -- and 10 g to 20 g for the powdered versions. However, you still may opt to start with a larger dose of liquid bovine colostrums and reduce the dose to maintenance levels once you have started to feel the benefits, NaturalNews.com explains. Saliva and stomach acids can damage colostrum, so you should line your stomach with water and take colostrums supplements on an empty stomach to ensure that it quickly reaches your intestinal tract to be absorbed by your body.
Benefits
Bovine colostrum supplements offer benefits such as increased energy. They also reduce the risk of upper respiratory infection and protect your intestines from damage by anti-inflammatory medications. In addition, colostrum supplements help your body burn fat and increase muscle density. You will need to combine colostrums supplement use with regular exercise in order to maximize the fat reduction and muscle-enhancing benefits. Colostrum supplements promote muscle growth as well, Drugs.com explains. Your healing ability and stamina can increase as a result of colostrum supplement use. Colostrum supplements may also slow the effects of aging.
Side Effects
Colostrum supplements contain a certain amount of lactose and may cause lactose intolerance if you are allergic to lactose, cites NaturalNews.com. The severity of the adverse reaction depends on the degree of your intolerance. Colostrum supplements may also cause mild nausea and flatulence, Drugs.com explains.