When you're 22 years old, eating right might not seem as important as finishing your degree or transitioning into the workforce. Regardless of how busy you are, however, you must make it a priority to fill your diet with fruits, vegetables, low-fat protein and whole grains. Eating healthy also means sticking to your recommended daily calorie intake. Doing so helps you eliminate the risk of weight-related illnesses such as heart disease and diabetes.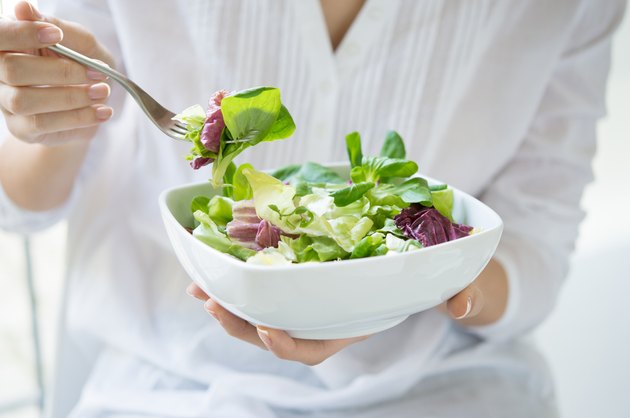 Men Need More Calories
The calories you should consume per day at 22 years of age depend on your gender and lifestyle. According to the 2010 Dietary Guidelines for Americans, a woman in the 22-year-old age range should consume 1,800 to 2,000 calories per day if she's sedentary, 2,000 to 2,200 calories if she's moderately active and 2,400 calories if she's active. A man of the same age should consume 2,400 to 2,600 calories per day if he's sedentary, 2,600 to 2,800 calories if he gets a moderate amount of exercise and 3,000 calories if he's active. To maintain your weight, your caloric intake and caloric burn must be the same. If your caloric intake exceeds your caloric burn, you'll gain weight, and vice versa.