Sugar isn't all bad -- fresh fruits, low-fat milk and even whole grains have small amounts of naturally occurring sugar. This isn't the sugar you have to worry about. Added sugars from highly processed foods are the big concern, and you should monitor and limit their inclusion in your diet.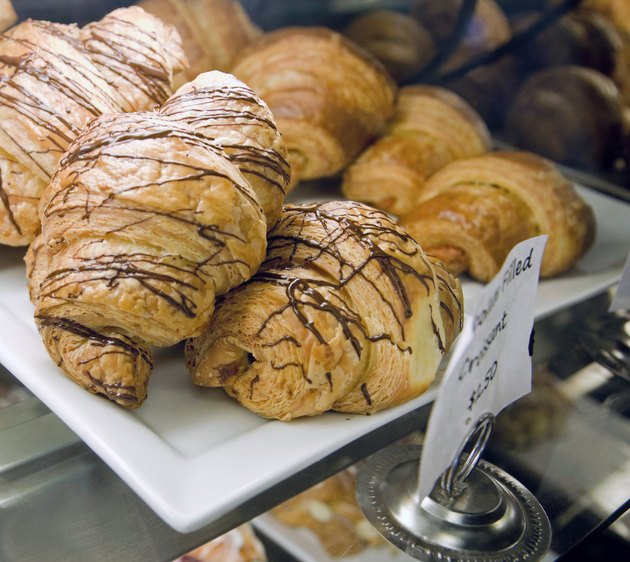 Daily Intake of Sugar
Because sugar doesn't do anything to nourish you, other than provide your system with glucose for energy, it doesn't have a set recommendation. Because sugar is such a major source of empty calories, however, the American Heart Association recommends certain daily limits. If you're male, you should have no more than 150 calories from sugar daily; this equates to 9 teaspoons or about 38 grams. As a woman, you shouldn't have more than 100 calories, which is 6 teaspoons or 25 grams of sugar each day. These limitations only apply to added sugar, though, not to naturally occurring sugars.
What to Look For
It isn't easy to determine exactly how much added sugar is in the foods you eat. Food manufacturers are required to list the grams of sugar clearly on the nutrition facts label, but that amount also includes natural sugars. So you'll have to do a little investigating and read through the ingredients list. If you see dextrose, corn syrup, maltose, molasses, syrup, corn sweetener, honey, glucose, sucrose or any kind of sugar listed in the ingredients, you know the food has added sugar and is probably something you want to avoid or limit.
Total Carbohydrate Allowance
Don't fret about splurging once in a while and having a sweet treat. If you do have something with sugar, though, keep in mind that those sugar grams do take away from your total carbohydrate allowance for the day. For example, based on a 1,600-calorie diet, you can have 180 to 260 grams of carbohydrates each day. That amounts to 45 percent to 65 percent of calories from carbs, the amount recommended in the publication "Dietary Guidelines for Americans, 2010." By having a candy bar that has 20 grams of sugar, you're getting up to 11 percent of you carbohydrate allowance for the day, based on 1,600 calories, just from the sugar.
Diabetes Considerations
You probably don't want to have any added sugar in your diet if you're living with diabetes. The extra sugar in your body can make it difficult to control your blood glucose, and your total daily carbohydrate allowance is typically lower than the general population's. The American Diabetes Association recommends starting out with just 135 to 180 grams of total carbohydrates daily -- 45 to 60 grams at each meal. Eating foods with added sugars will quickly take away from your carbohydrate allowance and most likely offer little fiber, a food component you need to help stabilize your blood glucose.