Broiling corn on the cob is an ideal alternative when you want the taste of grilled corn but don't have access to a grill. The broiler element in your oven reaches a high enough temperature to quickly cook and brown the corn, similar to the flames of a hot grill. You only need to husk the corn before broiling. Add butter or olive oil before broiling the corn to infuse flavor into the kernels.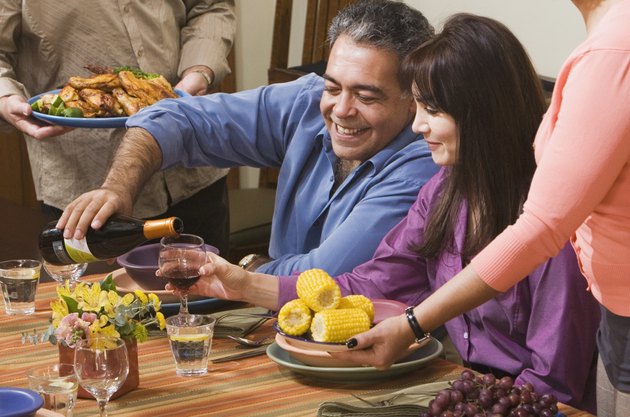 Step 1
Turn on the broiler in your oven and set the oven rack about 6 inches from the heat.
Step 2
Remove the husks from the corn cobs, being careful to remove all of the silks hugging the corn as well.
Step 3
Brush all sides of each corn cob with butter, margarine or olive oil, then sprinkle with sea salt and pepper. Add other seasonings to your taste, such as garlic powder, chili powder or a dash of cayenne pepper.
Step 4
Place the corn cobs on a cookie sheet and place them in the heated oven. Let them broil for five to 10 minutes, turning them frequently, until the corn is golden brown and slightly charred all around. Remove the corn from the oven and serve hot.
Things You'll Need
Butter, margarine or olive oil

Cookie sheet

Tongs
Tips
Adjust the broiling times as needed based on the size of the cob, as well as the kernels. Corn with larger kernels may take a tad bit longer to cook under the broiler.