Metamucil is a dietary supplement that is sold over-the-counter. It is commonly used to treat constipation and diarrhea and can also help lower cholesterol. Metamucil is 100 percent psyllium husk fiber, a soluble fiber that provides regularity. Depending on the cause of your diarrhea, using Metamucil may or may not be helpful. For example, certain illnesses, such as the stomach flu or food poisoning, require a temporary reduction in dietary fiber. Before using Metamucil to treat diarrhea, talk with your doctor.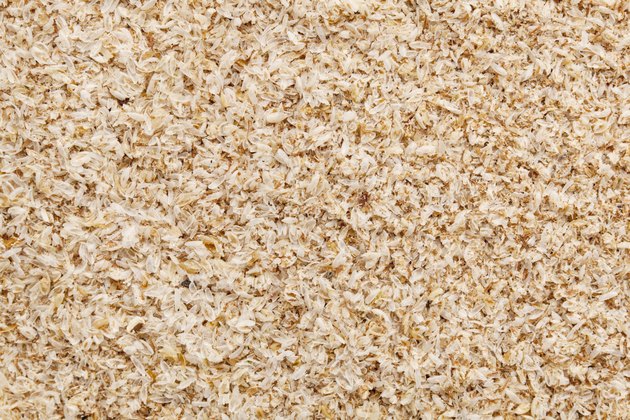 Metamucil
Metamucil is a brand name of psyllium fiber used to treat constipation and diarrhea. Soluble fiber absorbs water in the digestive tract and swells, adding more bulk to your stool. Diarrhea consists of frequent, watery stools that lack bulk. The use of Metamucil may help provide the needed bulk to your stool, making the stool easier to pass and restoring regularity. PubMed Health states that using psyllium fiber may cause choking and lead to constipation if not taken with sufficient water.
Cause of Diarrhea
The overuse of Metamucil can cause diarrhea. If you are already receiving a significant amount of fiber from your diet, using Metamucil may cause bouts of diarrhea. While fiber is an essential part of a well-balanced diet, consuming too much fiber too quickly can lead to loose stools, gas, bloating and stomach pain, according to MedlinePlus. If you develop diarrhea from using this product, discontinue use and call your doctor. Diarrhea from psyllium husk may be a sign of a more serious condition, such as irritable bowel syndrome, Crohn's disease or food intolerance.
Use
According to the product's label, you should use 1 tsp. in a single 8-oz. glass of water, three times a day. Depending on the severity of your diarrhea, your doctor may recommend more or less of the product. You may experience temporarily increased gastrointestinal discomfort when you first use the product because of the sudden increase of fiber in your diet.
Allergy Warning
Drugs.com warns that the use of psyllium husk fiber has been reported as causing allergic reactions. If you develop other symptoms alongside diarrhea, you may have an allergy to the supplement. Common allergy symptoms include hives, diarrhea, stomach pain, nausea, vomiting, facial swelling, lip swelling, trouble breathing, wheezing, coughing and shortness of breath. Call your doctor immediately if you develop one or more of these symptoms.