Deficiencies in certain key vitamins and minerals can make it difficult to maintain your body temperature. You may feel cold even when you're in a well-heated environment, or you may have trouble keeping your hands and feet warm. If low levels of a particular mineral or vitamin are causing your symptoms, supplements or dietary changes may alleviate them. Consult your health care provider to determine the cause of your symptoms. Do not begin any new supplement unless your physician has approved it.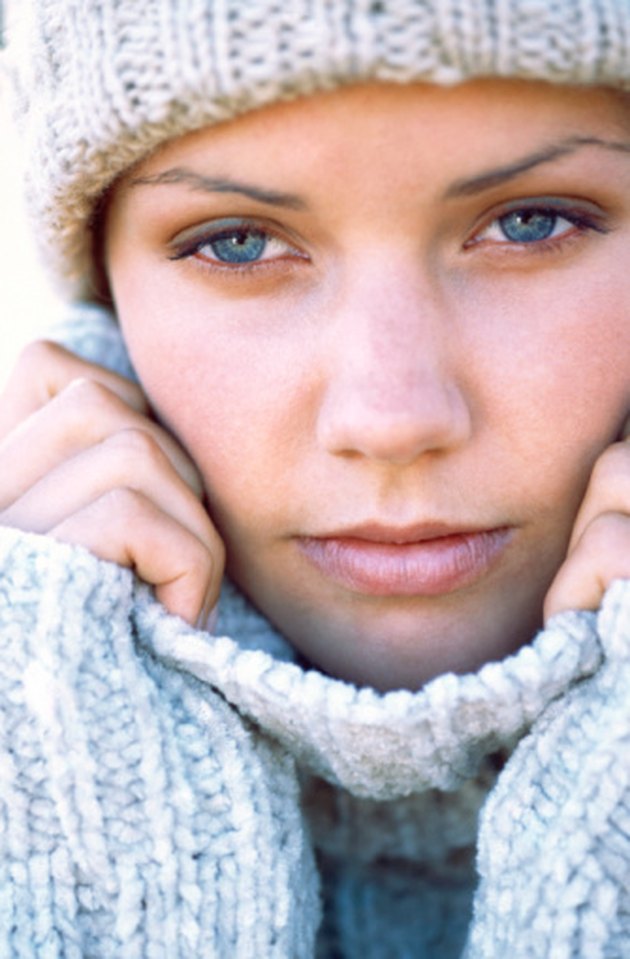 Iron Deficiency
Difficulty maintaining body temperature may be a sign of iron deficiency. Iron is critical for your red blood cells to transport oxygen from the lungs to all other tissues of your body. Low iron levels often produce symptoms of fatigue and weakness because your cells are not getting the oxygen they need to operate effectively. Iron deficiency is the most common nutritional disorder worldwide, according to the World Health Organization. Women of childbearing age, pregnant women, preterm infants and infants with low birth weight, toddlers and teenage girls are at the greatest risk.
Treating Iron Deficiency
Your doctor can test your iron level by a simple blood test. Depending on the cause of your deficiency, you may be able to treat it with diet or supplements. The recommended dietary allowance for iron is 8 mg per day for men ages 19 to 50 and 18 mg per day for women ages 19 to 50. During pregnancy, the body's demand for iron increases to 27 mg of iron daily. Foods high in iron include red meats, fish, poultry, fortified cereals, lentils, beans and spinach.
Vitamin B-12 Deficiency
If you are deficient in vitamin B-12, you might experience numbness in your extremities. This sensation may feel like cold or tingling. Vitamin B-12 deficiency causes nerve damage, and this may become permanent if the deficiency is not treated. These symptoms are often accompanied by tiredness, muscle weakness, loss of appetite, constipation and weight loss.
Treating Vitamin B-12 Deficiency
Vitamin B-12 is found naturally only in animal foods such as fish, meat, poultry, eggs, milk and milk products. People who adhere to a vegan or strict vegetarian diet may not consume enough vitamin B-12. Fortified breakfast cereals and nutritional yeast are good sources of plant-based vitamin B-12. The RDA of vitamin B-12 is 2.4 mcg for adult men and women.
Other Considerations
Feeling cold may also be a symptom of underlying health conditions that are not caused by vitamin or mineral deficiencies. Circulatory problems may cause you to have cold hands and feet. People with diabetes and peripheral vascular disease often experience cold extremities. Hypothyroidism is a condition that slows down your metabolism and makes you more sensitive to cold. This is often accompanied by fatigue, pale skin, brittle hair and nails, puffy face, constipation, and pain or weakness in the muscles and joints. These conditions usually require medication and should be treated by a doctor. Consult your health care provider to determine what is causing you to feel cold.