Fermenting rice before eating it removes phytic acid and introduces the beneficial gut bacteria which help extract more calories from what we eat. For both gains, brown rice is better than white rice because it still has the nutritious bran and germ since milling and processing only removes the indigestible husk. To increase the amount of phytic acid removed during the fermentation of brown rice, you can add a tenth of the soaking water used in a previous fermentation.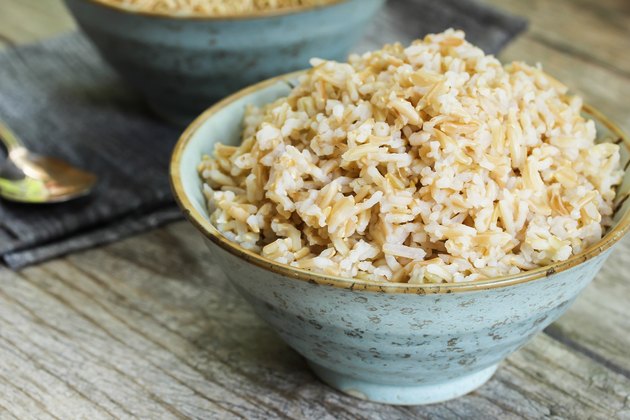 Step 1
Wash the brown rice in water. Remove the floating husks by decanting the water. Drain the rice in a colander.
Step 2
Transfer the rice to a large pot. Fill it with dechlorinated water until the water level rises 1 or 2 inches above the rice.
Step 3
Cover the pot and leave it to stand for 24 hours.
Step 4
Decant 10 percent of the soaking water into a glass container. Close the lid on the container and store it in a fridge.
Step 5
Drain the fermented rice in a colander. Add fresh water and cook.
Things You'll Need
2 cups of brown rice

Dechlorinated water