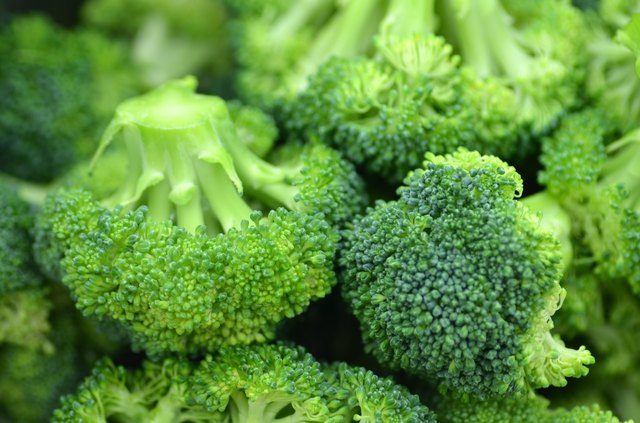 Hemorrhoids -- the swelling and inflammation of the veins in and around the anus -- affect 10 million Americans each year, according to Florida Hospital. While some people with hemorrhoids may only feel a slight discomfort, others may have extreme pain and require surgery. Immediately following hemorrhoid surgery, a clear liquid diet is best until you can resume your regular diet with an emphasis on fiber-rich foods. Consult your doctor about your specific dietary needs.
Start With a Clear Liquid Diet
A clear liquid diet consists of fluids and foods that turn into clear liquids at room temperature. This type of diet is easy to digest and commonly recommended after surgery involving your digestive tract. Food choices include apple or cranberry juice, gelatin, fruit ice, broth and tea. The clear liquid diet is very low in calories and lacking in a number of essential nutrients and should only be followed for a short period of time. According to Kaiser Permanente, you only need a clear liquid diet immediately following your hemorrhoid surgery.
Focus on Fiber
The day following your surgery, as long as you are not experiencing any nausea or vomiting, resume your usual diet with an emphasis on fruits, vegetables and whole grains. Getting more fiber in your diet after surgery improves bowel function and eases constipation, which is a risk factor for hemorrhoids. Women need 21 to 25 grams of fiber a day, and men 30 to 38 grams a day. When upping the fiber in your diet, add it slowly to prevent abdominal pain and discomfort. Also, make sure you drink plenty of fluid, at least 8 cups a day, says the Academy of Nutrition and Dietetics. Good choices include water, 100 percent fruit juice, unsweetened tea and broth.
Best High-Fiber Choices
The fiber content in fruit, vegetables and whole grains varies. High-fiber cereal, artichokes, raspberries, blackberries and prunes have at least 4 grams per serving. Beans, including pinto, chickpeas and kidney beans, are also high in fiber, with 4 grams or more per serving. Whole-grain bread and crackers, apples, oranges, pears, cooked broccoli and spinach, carrots, cauliflower, corn and tomatoes are also good sources of fiber, with 1 to 3 grams per serving, and make good choices following hemorrhoid surgery.
Surgery for Hemorrhoids
Surgical removal of hemorrhoids, known as a hemorrhoidectomy, is the most effective form of treatment for hemorrhoids that are pervasive and severe, according to the Division of General Surgery at the University of California at San Francisco. However, it is also the mode of treatment with the greatest potential for complications. Following your doctor's diet prescription that includes the best foods to eat after your surgery is important to prevent problems.