If you are a frequent dieter, you may be deficient in certain trace minerals. If the minerals are involved with glucose metabolism and insulin production the deficiency may cause you to crave sugar. Deficiencies of these trace minerals, including chromium, vanadium, magnesium and zinc, are often caused by the lack of mineral-containing foods in your diet. Frequent dieting to lose weight can result in a vicious circle of going on a diet and then abandoning it because of intense sugar cravings. Talk to your physician about your need for mineral supplements to curb your sugar cravings.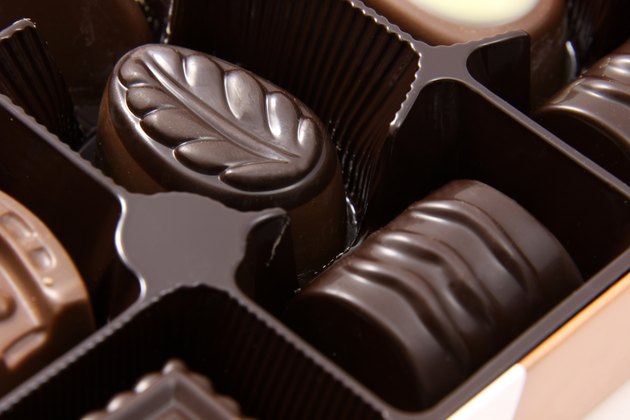 Chromium
If you are like 90 percent of Americans, your diet is low, but not deficient, in chromium. This important mineral plays an integral part in GTF, or glucose tolerance factor, which is found in your kidney cells and is necessary for insulin to work effectively in bringing glucose into your cells for energy. A chromium deficiency may cause intense cravings for sugar. Natural sources of chromium include lean meats, pork kidney, asparagus, cheese, molasses, brewer's yeast and whole grains. The recommended daily intake for men is 30 to 35 micrograms daily, and 20 to 25 micrograms for women. Pregnant or breastfeeding women should have 30 micrograms daily. The University of Maryland Medical Center reports that the chromium you obtain from food is safe, but excess chromium supplements may interfere with blood sugar control and cause irregular heartbeat and liver damage. You should not take chromium if you have kidney problems or are allergic to leather. Consult your doctor before taking chromium supplements to decrease your cravings for sugar, especially if you are currently on any medications.
Vanadium
Vanadium is found in shellfish, mushrooms, dill, parsley, wine, beer and whole grain products, as well as in artificially sweetened beverages. It is available in dietary supplements as vanadyl sulfate. According to the Diabetes Information Library, vanadium is needed by your muscles to obtain enough glucose for energy and also blocks the storage of excess glucose in fat cells by stabilizing insulin production. A vanadium deficiency may be the cause of some sugar cravings. According to UMMC, there is no set recommended intake for vanadium. The average intake in diet is 6 to 18 micrograms and the upper tolerable limit is 1.8 milligrams. Anything higher than that may be toxic. Do not take vanadium if you have kidney issues, are on diabetes medication, have high cholesterol or an issue with your white blood count, such as anemia. Vanadium may interfere with blood thinning and anti-diabetic medications. Before taking vanadium to reduce cravings, discuss its use with your doctor.
Magnesium
If your body lacks magnesium, you may have strong cravings for sugar products, especially chocolate. According to the Linus Pauling Institute, or LPI, magnesium is an important factor in over 300 metabolic reactions in your body and is needed by every cell. Magnesium is involved with the regulation of glucose, insulin and the neurotransmitter dopamine. If you don't have enough magnesium in your diet, you may experience cravings for chocolate and sugar. Food sources of magnesium are soy beans, spinach, lima beans, almonds, hazelnuts, oat bran and brown rice. The recommended intake of magnesium is 400 to 420 milligrams for men and 310 and 320 milligrams for women. You should not take magnesium if you have kidney problems or are on medications for muscle relaxation or osteoporosis. Speak to your doctor before you begin taking a magnesium supplement.
Zinc
Taking zinc supplements to ward off the cold virus may be popular, but zinc is also needed by your body for wound healing, blood clotting and proper insulin and glucose utilization. A zinc deficiency can result in low insulin levels, which may lead to a craving for sugar. Zinc is found in foods such as beef, pork, oysters, lobster, yogurt, chickpeas, almonds and oatmeal. It is also available as a dietary supplement. The recommended intake of zinc is 8 milligrams for women, and 11 milligrams for men and pregnant women. Zinc toxicity can occur, and it may happen at intakes of over 40 milligrams. Toxicity symptoms include nausea, vomiting, diarrhea, abdominal cramps and headache. Do not take zinc if you are on antibiotics, diuretics or penicillamine, which is used to treat arthritis. Talk to your doctor before taking zinc supplements to curb sugar cravings.