Increasing your fiber intake can have a positive impact on your health, but initially you may develop digestive side effects. Metamucil is brand of soluble-fiber products, including powder supplements, pills and wafers, that contain psyllium husk. Metamucil can help relieve constipation and diarrhea and may help lower cholesterol levels, according to Metamucil.com. Metamucil is not recommended for everyone, and should not be taken without first talking with your doctor.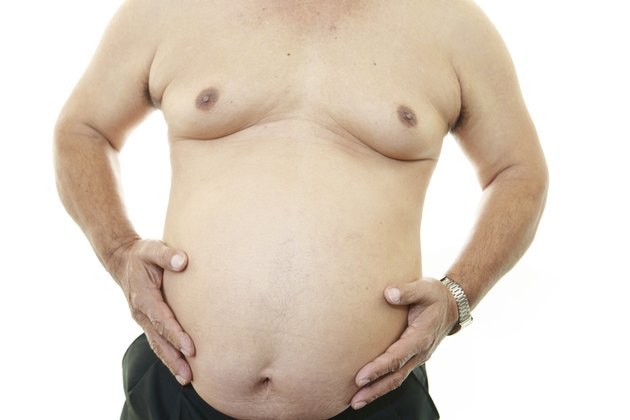 Metamucil
Metamucil products contain 100-percent soluble fiber using psyllium husk. Psyllium husk is widely used in various fiber products because of its ability to increase mass in your stool and soften it at the same time. When you ingest psyllium husk fiber, the substance remains undigested throughout your digestive system. It absorbs water and makes your stool easier to pass and helps add bulk, which is helpful in treating diarrhea. Metamucil products are intended for use with plenty of water; insufficient water intake can result in choking and constipation.
Bloating
Bloating is a common side effect when you start taking Metamucil products because of the increased fiber in your diet. Bloating is the result of trapped air in your stomach and intestines that can cause your abdomen to become distended. Bloating may cause mild, jabbing pains in your intestines until the gas is released through flatulence or belching. While bloating is a common side effect of using psyllium fiber, if bloating persists for more than three days or you develops severe pain, call your doctor.
Dosing
To avoid excessive bloating from using Metamucil, use the recommended dosing on the products label. According to Metamucil.com, adults should use 1 tablespoon in 8 ounces of liquid, 3 times daily. Children under the age of 12 years should not use Metamucil, unless directed by a doctor. If you notice excessive bloating from the recommended dose, use less of the product and slowly increase the amount over a few days until you reach the maximum daily dose.
IBS Consideration
Your doctor may recommend Metamucil products to treat irritable bowel syndrome symptoms, especially if you suffer from chronic constipation. If your constipation does not improve within three days of use or you develop more severe symptoms, stop using the product. The dose recommended by MedlinePlus for IBS is 10 grams, three times daily.
Precautions
The use of psyllium fiber may trigger an allergic reaction. If you develop bloating with trouble breathing, skin rashes, hives, facial swelling, stomach pain, nasal congestion and vomiting, call your doctor. Psyllium fiber may interact with certain prescribed medications. Do not use Metamucil products without first consulting with your pharmacist or doctor.