The pain of a pulled hamstring can really derail your training. When you've suffered an injury, you want to get it healed ASAP so you can get back to working out—but what's the best method to help the injured muscle feel better? Along with rest, compression and elevation, applying ice to the affect muscle will help in the days immediately following the injury.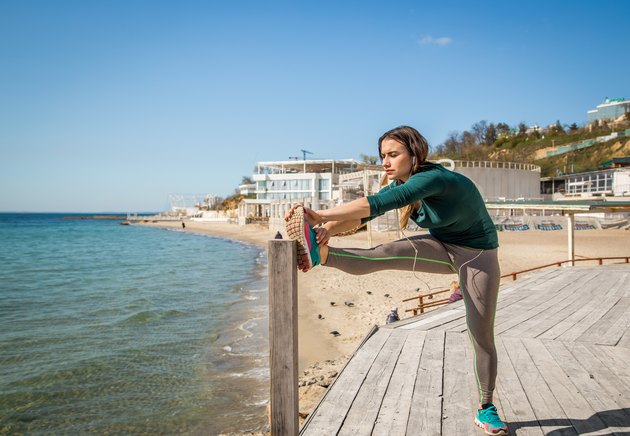 The Right Treatment
It's ice that you want to apply to your injured hamstrings after a strain. The cold treatment helps stop internal bleeding in the damaged tissue and reduces swelling and inflammation. When ice is applied to your injured hamstrings, the cold causes your blood vessels to constrict, which limits the amount of blood flow. This in turn facilitates the healing process. Lowering the temperature of the injured area can help curb tissue damage. In addition to icing your hamstrings regularly, resting, compressing and elevating the injury also support the healing process.
Applying Ice Correctly
Incorporate ice treatment 48 to 72 hours after you've pulled your hamstrings. Wrap the ice in a damp towel and applying it to the injured area for 15 to 20 minutes every two to three hours throughout the day. You don't want to keep ice on your body for longer than 20 minutes or while you're sleeping, because it could cold-burn your skin.
Heat Comes Later
Applying heat to an injured muscle significantly increases blood flow to the area, which in turn will increase swelling and adversely affect the immediate healing process. While heat helps to loosen muscles that are sore or cramped, it should not be used for acute injuries like muscle strains. However, once you've completely recovered from your injury, heat can be incorporated into your regimen to decrease stiffness in your hamstrings.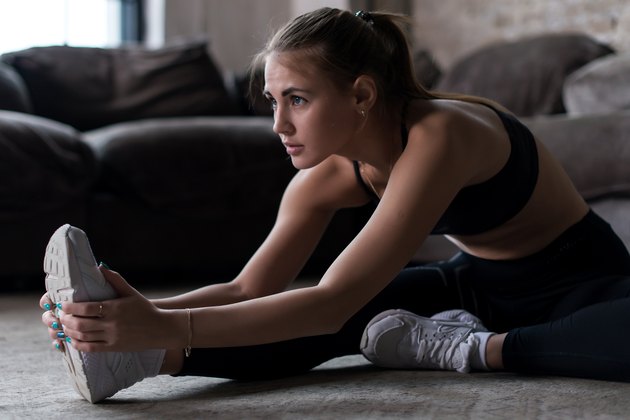 Preventing Future Strains
Once you've pulled your hamstrings, the muscle is more susceptible to future problems. To reduce your risk of straining the muscle again, the American Academy of Orthopaedic Surgeons recommends incorporating a strengthening program that targets your weakened muscles, stretching your hamstrings daily, properly warming up before any exercise activity and wearing proper footwear for the sport or physical activity that you're participating in.
The warm-up you do before exercise should be dynamic, which means it should involve a bout of light-intensity cardio, as well as stretches that take your legs through a range of motion. These include, for example, straight-leg kicks, leg swings and high knee and butt-kick jogs.