If your average day includes at least one cup of coffee, you belong to a group that includes 54 percent of Americans 18 years of age or older. It's unclear, however, what percentage of coffee drinkers experience side effects of their drink's caffeine, given that everyone responds to caffeine differently. Caffeine can lead to a multitude of side effects, including a shortness of breath.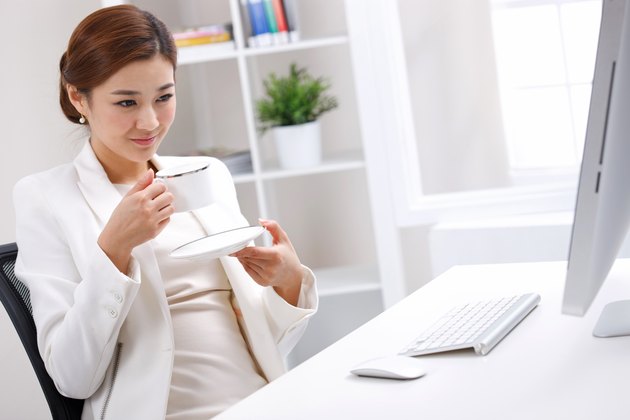 Taking Your Breath Away
A common side effect of caffeine consumption, either through coffee or another caffeinated beverage such as soda or tea, is an accelerated heart rate. If your heart rate is accelerated, one of the symptoms of this condition can be a shortness of breath. Shortness of breath can be the result of a variety of situations, including asthma and anxiety. Consult your doctor to ensure your shortness of breath is indeed related to your caffeine consumption because it might a sign of something more serious. Consider reducing your intake of caffeine to avoid this issue. Tapering off your caffeine consumption, rather than quitting suddenly, can reduce the risk of withdrawal symptoms.