Cherries contain a carbohydrate that's difficult to digest and may cause you to feel gassy and bloated. While there's no way to get rid of the discomfort you feel after you eat the cherries, you may be able to take steps before you eat them to help reduce the bloating.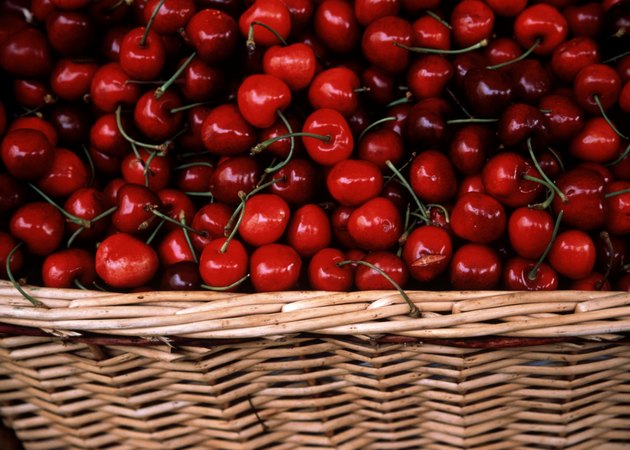 FODMAPs in Cherries
Cherries are considered a high-FODMAP, or fermentable oligo-di-monosaccharides and polyols, food. FODMAPs are a type of carbohydrate found in a variety of foods, including a number of healthy fruits and vegetables, that are hard to digest. When these carbohydrates enter the colon, the bacteria ferment them, creating the gas and bloating. Some people also experience abdominal pain and diarrhea when they eat high-FODMAP foods like cherries.
Tips to Reduce Cherry Bloat
Eating small amounts and chewing your cherries well before swallowing may help reduce some of the discomfort. You may find that you tolerate canned cherries better than fresh, according to Monash University, as long as you don't drink the liquid. Pickled cherries are also better tolerated.