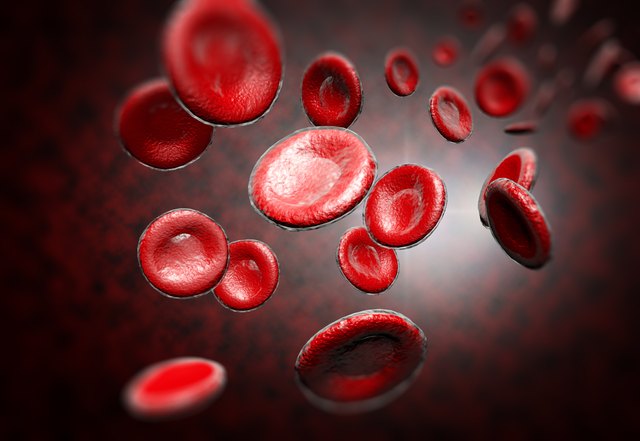 Vitamin B12 is found primarily in animal product foods like shellfish, meat, poultry, eggs and milk. Adequate intake and absorption of this vitamin is important for maintaining your red blood cell supply and promoting healthy nerve function. Except in strict vegetarian diets, inadequate intake is rare. More often, people who are deficient in vitamin B12 have trouble absorbing the nutrient. Malabsorption is common among the elderly, people with chronic alcoholism, people with celiac or Crohn's disease, and those who have had a portion of their gastrointestinal tract surgically removed. Individuals who do not get adequate B12 intake from their diet because of strict vegetarianism and those who are not able to adequately absorb the vitamin may need a supplement.
Supplements are available either as an over-the-counter oral vitamin or as a prescription from your doctor, which can be in the form of a nasal gel or an injection. Although there is no difference in the way you should take a B12 supplement at night as opposed to during the day, some people have trouble sleeping when they take B12 at night. If you have trouble sleeping, you may prefer to take your B12 supplement early in the day. As with any supplement, you should talk to your doctor about your symptoms and any other medications and supplements you are taking before you begin taking a B12 supplement.
Cyanocobalamin Nasal Gel
Step 1
Gently blow your nose to ensure clear nasal passages.
Step 2
Insert the applicator halfway up one nostril.
Step 3
Press the pump all the way down, quickly and firmly.
Step 4
Remove the applicator pump from your nostril.
Step 5
Gently massage the nostril for a minute or two to aid the absorption of the B12 gel.
Step 6
Clean the applicator tip with an alcohol pad before you replace the lid.
Step 7
Apply nasal B12 gel once a week, or according to your doctor's instructions.
Cyanocobalamin Injection
Step 1
Select a convenient muscle to inject. For example, the thigh or biceps.
Step 2
Wipe the injection site clean with an alcohol swab.
Step 3
Insert the needle at a slight angle and press down completely on the syringe to empty the contents within 1 to 2 seconds.
Step 4
Remove the needle and dispose of it immediately into a sharps container.
Step 5
Wipe the site once more with an alcohol swab and cover it with a bandage, if desired.
Things You'll Need
B12 multivitamin

Cyanocobalamin nasal gel

Cyanocobalamin injections

Alcohol swabs

Bandage
Tip
Take vitamin B12 supplements with other B-complex vitamins, if possible. Vitamin B12 is better absorbed when in the company of other B-vitamins. Most multivitamins contain a full array of B-vitamins, including B12, and, therefore, make a good choice for people who are taking over-the-counter supplements.