The mineral manganese is essential for normal brain and nerve function and it plays an important role in helping the body form bones, tissue and sex hormones. However, in large doses, this mineral is also potentially toxic. While manganese toxicity resulting from food alone is unlikely, people who take supplements should use caution not to consume too much.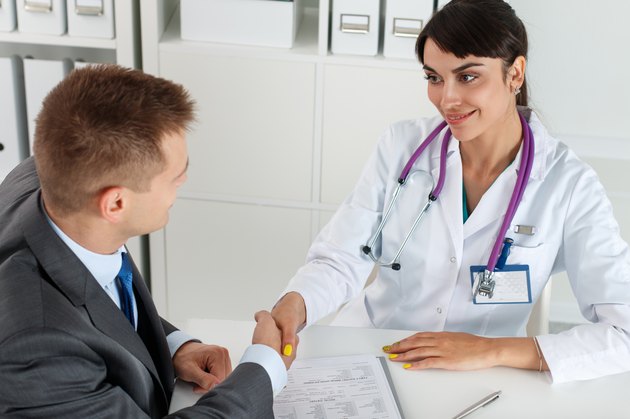 Recommended Amounts
Approximately 37 percent of Americans may not get enough manganese in their diet, according to the University of Maryland Medical Center. While the mineral is plentiful in whole grains, the typical American diet tends to consume refined grains which do not have as much of the mineral. However, people eating vegetarian diets may have a dietary intake as high as 10.9 mg a day, according to the Linus Pauling Institute. The recommended dietary intake of manganese is 1.8 mg for adult women and 2.3 mg for adult men. The recommended amount for children and teenagers depends on age and gender, but ranges from 1.2 mg to 2.2 mg. Generally speaking, most healthy adults with no medical issues should try to keep their intake as close to these amounts as possible.
What is Too Much?
The tolerable upper intake level of manganese is 11 mg a day for all adults. Depending on their specific age, the tolerable upper intake for children ranges from 2 mg to 9 mg a day. As of August 2011, no reported cases of manganese toxicity from dietary sources existed. This means you could probably consume large amounts of manganese through food and not experience any unpleasant side effects. However, getting more than the tolerable upper intake of manganese through supplements does increase your likelihood of experiencing adverse, and potentially serious, side effects. Never exceed this amount through supplementation unless you are under the supervision of a doctor.
Risks
High levels of manganese in the body, particularly in the brain, are associated with neurological disorders. Symptoms of manganese toxicity include headaches, tremors, loss of appetite, muscle rigidity, leg cramps and hallucinations. Some people with manganese toxicity may get extremely irritable and be prone to acts of violence. Certain populations are at a greater risk of manganese toxicity, including people with liver damage or alcoholism. People who work in steel mills or mines, who regularly inhale manganese vapors, are also at a greater risk of manganese toxicity.
Warning
Although more research needs to be done, it is possible that consuming large amounts of manganese from drinking water could cause neurological problems. It is possible that the manganese found in drinking water is more bioavailable than the manganese found in food, according to the Linus Pauling Institute. The U.S. Environmental Protection Agency recommends a maximum concentration of 0.05 mg per liter in the drinking water of the United States. Contact your water provider to determine the specific amount of manganese in your drinking water. When determining your total daily manganese intake for the day, remember to include the amount found in your drinking water.