Some enthusiastic dieters may be tempted to seek out extreme weight loss plans to shed unwanted pounds as quickly as possible. Severe calorie restriction diets, such as the HCG method typically restrict dieters to 500 calories a day. Strict diets of fewer than 1,110 calories pose numerous health risks. While you may be able to temporarily survive on a very low calorie diet, no one should stay on one longer than six weeks, cautions University of Maryland Medical Center.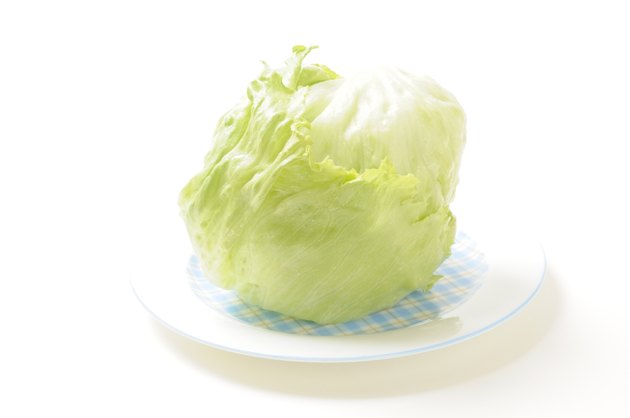 Health Effects
Gallstones, fatigue, hair, bone and muscle loss, electrolyte imbalances and possibly death are among the potential side effects of severe calorie restriction. Women who consume 500 calories a day may experience menstrual irregularities -- and pregnant women place their unborn child at risk of birth defects, cautions the Mayo Clinic. Low calorie diets that limit sodium and protein while encouraging high fluid intake may cause hyponatremia, a condition that occurs when sodium levels in the blood is abnormally low. Symptoms of hyponatremia include dizziness, confusion, fatigue, coma and possibly death.
Expert Insight
Health experts generally agree that the 500 calorie a day HCG or human chorionic gonadotropin diet is a scam that not only fails to produce long-term weight loss but also carries serious health risks. "It's reckless, irresponsible, and completely irrational," says Pieter Cohen, an assistant professor of medicine at Harvard Medical School, according to a report in U.S. World News and World Report. He says that while you can lose weight on the diet, "...that's mainly because you're hardly consuming any calories. And any benefit is not going to last."
The side effects of HCG diets, which can include tiredness and irritability, are overwhelming and can start almost immediately, according to registered dietitian Keri Gans, a spokesperson for the American Dietetic Association.
Malnutrition
Surviving on 500 calories a day can lead to malnutrition since you become malnourished when you don't consume sufficient nutrients, like vitamins, minerals, fats and proteins, according to MedlinePlus. Depriving your body of even one vitamin can cause malnutrition. Malnutrition may have no symptoms in mild cases but can cause weight loss, dizziness, fatigue, muscle and bone weakness, bloated stomach and problems with organ function.
Recommendations
Multiplying the number pounds of your ideal weight by 12 to 15 calories will tell you how many calories your body needs per day to thrive. For example, a 30-year-old female who is very physically active and wants to maintain a weight of 125 lbs. would multiply her weight by 15 and arrive at 1,875 calories per day. A woman of the same weight but who is less active might need only 1,500 calories. Daily calorie intake should consist of a well-balanced diet that includes a variety, fruits, vegetables, whole grains, low-fat dairy products, lean protein, nuts and seeds -- as well as healthy fats, like olive oil or sunflower oil.