Adding a serving of oats to your daily diet is a way to get just a bit more protein. Generally, the more processed oats are, the less protein they'll have. No matter which variety you choose, though, oats can give you as much as 10 percent to 14 percent of your protein needs for the day, if you follow a 2,000-calorie diet.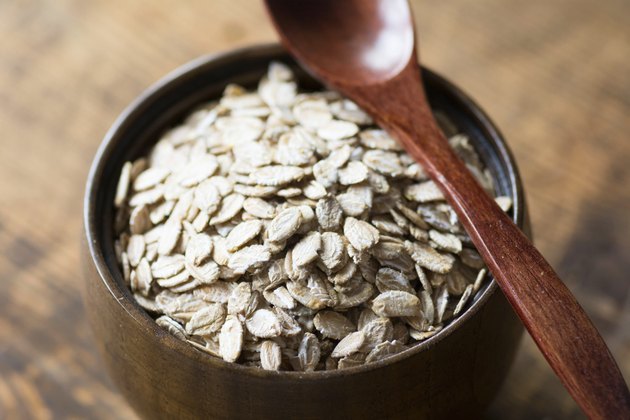 Nutrient Numbers
One-half cup of dry whole oats, which weighs 40 grams, contains roughly 6.75 grams of protein. If you opt for quick oats instead, the same amount provides closer to 5.5 grams. Instant oats -- like the type you find in packets -- give you the least amount of protein, providing 4.75 grams from a 1/2-cup dry portion.
Your Requirement
The publication "Dietary Guidelines for Americans, 2010" advises that 10 percent to 35 percent of your daily calories should come from protein. Because protein has 4 calories in a gram, for a 2,000-calorie diet, aim for 50 to 175 grams of protein daily -- the lower end if you're inactive and the higher end if you work out a lot.