Skip the heavy cream, but still make a thick and creamy Alfredo sauce using milk. This rich sauce, typically served with pasta, doesn't lose anything but its reputation as unhealthy when prepared using milk. Create a delicious lower-fat Alfredo sauce that can be whipped together in less than 30 minutes.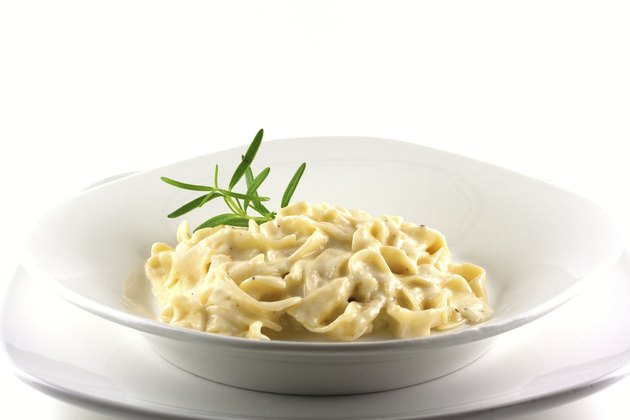 Cream Substitutes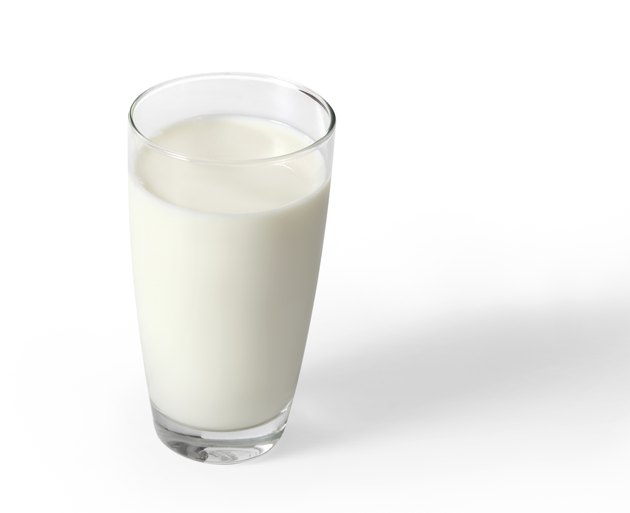 Whole milk is the most creamy substitute for heavy cream, but still packs in 8 grams of fat per 1 cup. Compared to heavy cream's whopping 96 grams of fat per 1 cup, whole milk is a significant improvement to creating a low-fat Alfredo sauce. Take the sauce's fat content down even further by using nonfat milk with 0 grams of fat per cup, 1 percent milk with 2.5 grams of fat per cup or 2 percent milk with 5 grams of fat per cup.
Keeping It Low-Fat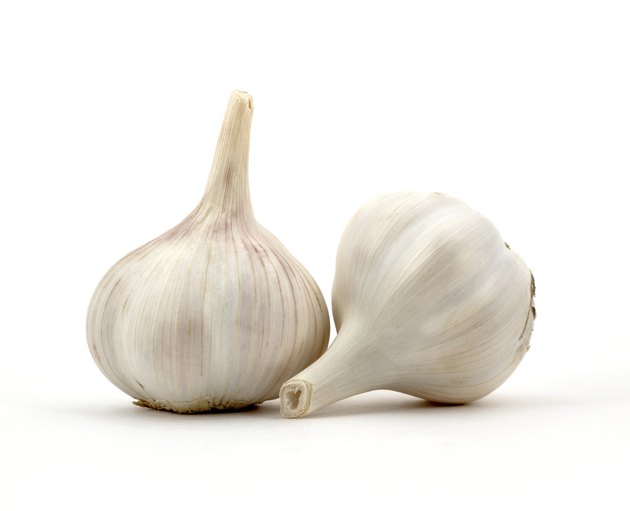 To keep the overall fat content of the Alfredo sauce low, in addition to using lower-fat milk, you can omit the butter. Simmer low-fat or whole milk together with a few cloves of garlic until the garlic softens and the milk has reduced by one-quarter. Blend the ingredients using an immersion or traditional blender and thicken using 2 tablespoons low-fat cream cheese per 2 cups of milk. Add Parmesan cheese to thicken the sauce further and season it with salt and pepper. With the addition of cream cheese, this preparation works as well with low-fat milk as it does with whole milk to create a creamy sauce that rivals the richness of heavy cream with a fraction of the fat.
Making a Roux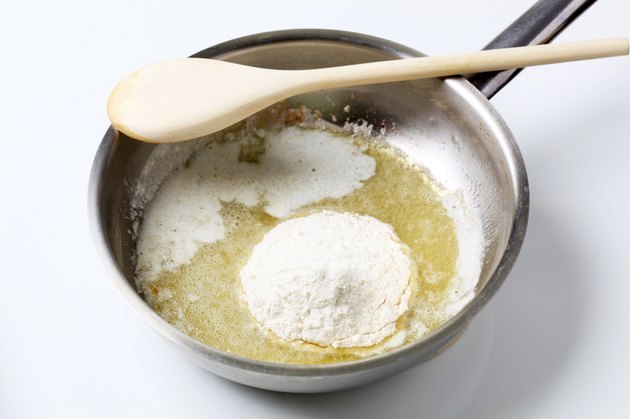 The butter and flour-based roux method is another way to make Alfredo sauce and can be used with low-fat and whole milk. Depending on how much butter, cheese and the type of milk you use to make the sauce, you may end up with an Alfredo sauce with a significant fat content. Melt the butter in a large skillet and mix in the same quantity of flour to your butter and stir until combined. Whisk in at least 1 cup of milk per 1 tablespoon of butter and flour. Simmer the sauce briefly over a medium-low heat for a minute or two until it begins to thicken. Add Parmesan cheese and season with salt and pepper.
Ensuring Creaminess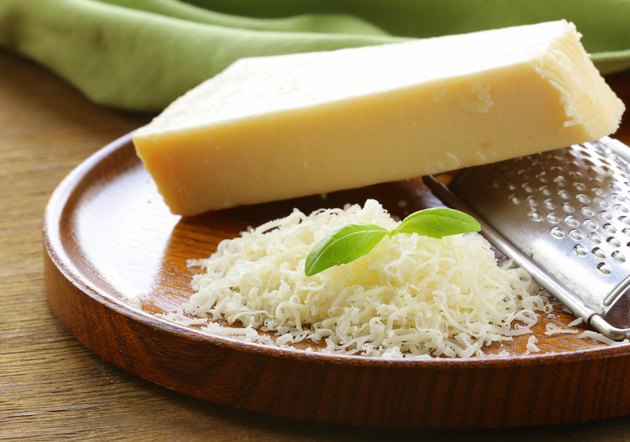 One of the biggest obstacles to creating an Alfredo sauce without heavy cream is mimicking the high-fat cream's richness. The amount of Parmesan cheese mixed into your sauce is a major factor that can play a role in the development of a creamy sauce, but it will increase the fat content. If you're using a low-fat milk as a substitute, use the recommended amount of cheese to ensure it develops a creamy texture with flavor to back it up. If you are using whole milk, you are able to go lighter on the cheese and still create a creamy Alfredo sauce.