Zinc is an essential mineral that your body needs for a number of metabolic functions. Zinc is naturally present in some foods, often animal products. You can also take zinc as a supplement if you do not get enough zinc from your diet. Excessive zinc intake can lead to acute toxicity, which requires emergency treatment. Too much zinc can also cause chronic toxicity. The Food and Nutrition Board recommends that adult males and females take no more than 40 milligrams of zinc per day.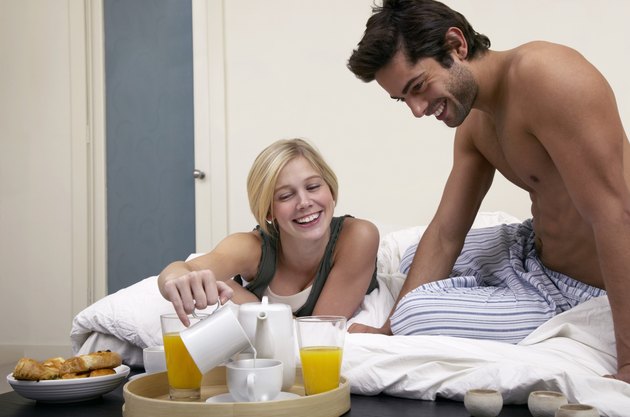 Step 1
Call the American Association of Poison Control Centers at 1-800-222-1222 if you think you have taken too much zinc. Zinc toxicity may be a life-threatening emergency.
Step 2
Stop taking any zinc supplements if you are not having any serious symptoms that require immediate medical treatment related to your zinc toxicity.
Step 3
Drink 64 ounces to 94 ounces of water to help flush excess zinc from your body.
Step 4
Reduce the amount of food you eat with zinc. Seafood, meat and some dairy contain high amounts of zinc. Some breakfast cereals are fortified with zinc, so check nutrition labels.
Step 5
Drink milk or take a calcium supplement. Calcium inhibits the absorption of zinc, according to a 1997 study published in the "American Journal of Clinical Nutrition."
Warning
If you experience convulsion, seizures, fever, rash, vomiting, low blood pressure or shortness of breath, seek immediate medical care.