Onions may be known for making people cry, but a growing body of research suggests regular onion consumption can be helpful in managing diabetes, asthma and hypertension as well as helping prevent cancer. With the increasing popularity of natural remedies, onions seem like a miracle food. However, before you pile extra onions onto your next salad, you should consider along with your healthcare provider onion consumption's common side effects.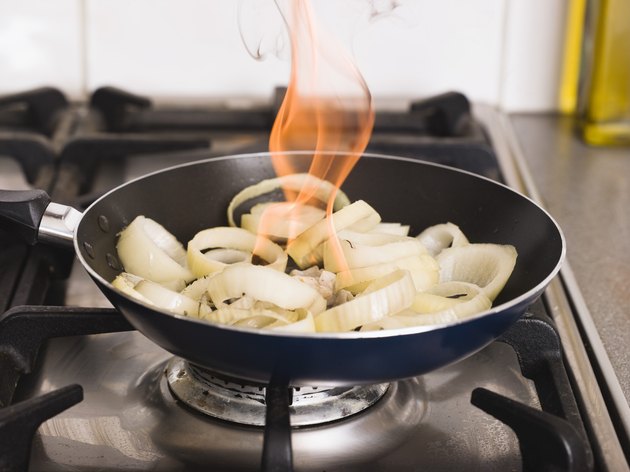 Allergies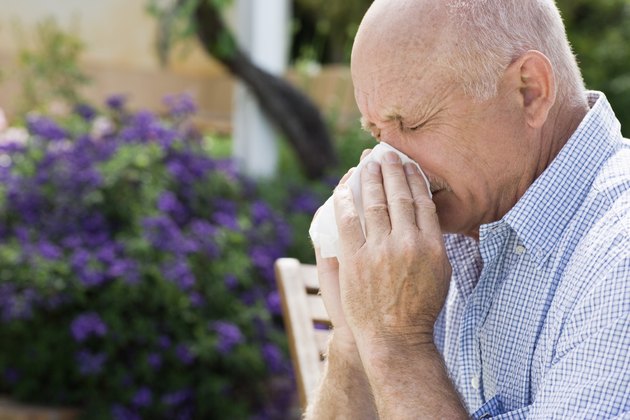 If you have an allergy to onions, you might experience a red, itchy rash when an onion comes into contact with your skin as well as reddened, itchy eyes. No serious allergic reactions associated with onions have been reported, but if after eating onions you experience a sudden generalized reddening of the skin, oral swelling and tingling, difficulty breathing, or a drop in blood pressure, it could be signs of an anaphylactic reaction, and you should seek emergency medical treatment immediately.
Intestinal Gas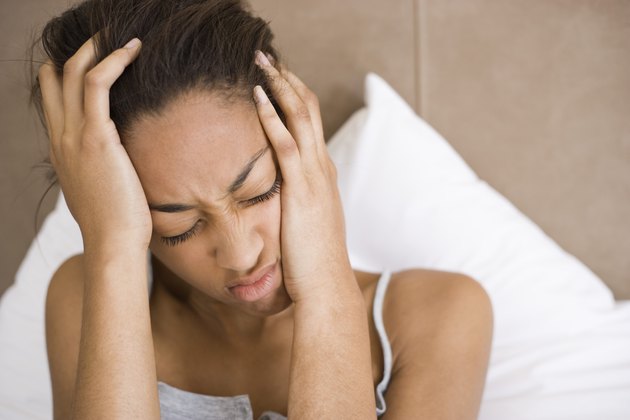 According to a report by the National Institutes of Health, the stomach is unable to digest most sugars and they must pass into the intestines where bacteria can break down the sugar in a process that forms gas. Since onions naturally contain fructose, this can be a source of gas for some people. Gas production can manifest as abdominal bloat and discomfort, increased flatulence and bad breath. These symptoms can be worse if you have a food intolerance to onions. A food intolerance is an inability of the gastrointestinal tract to digest specific foods. Although not life-threatening, food intolerance can also lead to nausea, vomiting and diarrhea.
Heartburn
Heartburn is a condition where stomach acids flow upward into the esophagus and create a painful burning sensation in the chest. An April 1990 study published in the "American Journal of Gastroenterology," suggested that while people who do not normally experience heartburn could consume raw onions without a problem, ionions can actually worsen these symptoms in those who have chronic heartburn or gastric reflux disease.Approximately one in five U.S. adults experiences heartburn at least once a week according to an article by Dr. G. Richard Locke III. He notes that pregnant women are more prone to experiencing heartburn (See reference 9 pg 379) so the use of onion in these groups should be carefully examined and perhaps limited.
Drug interactions
Onions as a whole are fairly benign in terms of interacting with other drugs. However, green onions contain a large amount of Vitamin K -- more than the recommended daily intake for women and almost the entire recommended daily intake for men per 1-cup serving. If you eat a lot of green onions or rapidly increase your consumption, its vitamin K content might interfere with certain blood-thinner drugs such as Coumadin. If you are currently taking blood-thinners, consult with your healthcare provider before undertaking any dietary changes.
Is This an Emergency?
If you are experiencing serious medical symptoms, seek emergency treatment immediately.