Protein shakes can be a convenient way to increase your protein intake without adding fat and sugar. Although supplemental protein may help you increase muscle mass, eat fewer calories and have enough energy to exercise, some people may experience adverse side effects. These side effects, which include light-headedness, general malaise and anxiety, may be directly or indirectly caused by consuming a protein shake. Speak with your doctor if you are experiencing any unwanted health effects after consuming a protein shake.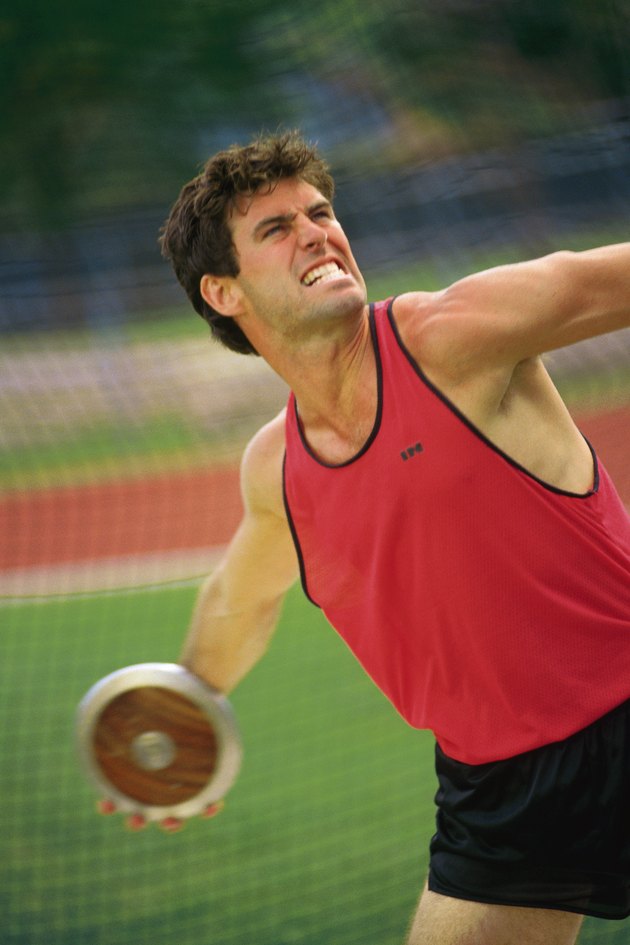 Symptoms of Panic and Anxiety After Protein Consumption
Although drinking a protein shake doesn't appear to trigger panic and anxiety, it may actually elicit these symptoms and more in people who are susceptible to these conditions. A 2006 case study from the department of psychiatry, University of Maryland School of Medicine, published in "Psychosomatics," describes a patient with a history of anxiety and panic who experienced a reemergence of symptoms after changing to a low-carbohydrate, high-protein diet that included protein shakes. The symptoms, which included feeling light-headed and sick, subsided with the addition of carbohydrate foods. Although an extreme example, this case suggests that relying on protein shakes instead of balanced meals that contain carbohydrates may trigger symptoms of panic and anxiety.
Protein and Whey or Milk Allergies
Many protein shakes use whey, a component of milk, as the main source of protein. For individuals who have a milk allergy or intolerance to lactose, consumption can lead to symptoms such as nausea, abdominal pain and bronchial constriction that could cause light-headedness. An allergy to milk, which is the immune system's response to one or both of the proteins -- casein and whey -- in milk, differs significantly from lactose intolerance, a condition in which your body lacks enough of the enzyme lactase to digest milk. Both conditions can cause significant discomfort and can be avoided by choosing protein shakes that don't contain whey protein or lactose.
Protein and Hypoglycemia
Hypoglycemia is a condition in which your blood glucose levels fall too low. This generally occurs in people with uncontrolled diabetes or can happen if you don't consume enough food. Symptoms of hypoglycemia include weakness, sweating, nausea and light-headedness and can occur suddenly, according to the National Diabetes Information Clearinghouse. Consuming a protein shake instead of a meal may not give your body enough readily available sources of glucose. In some individuals, this can lead to an episode of hypoglycemia that can generally be relieved by consuming something with glucose. See your doctor if you are experiencing symptoms of hypoglycemia.
Considerations
Protein is an important component of food for repairing, replacing and producing tissues, organs and cells. In addition, if you're interested in losing weight or increasing muscle mass, protein shakes can supplement the nutrition you get in food. Dietitian Nancy Clark of the University of New Hampshire explains that for most athletes or people engaging in athletic activities, a gram of protein for each pound of your weight is plenty. Eating foods that are rich in lean protein like lean meats, skinless white meat poultry, egg whites, fish and low-fat and non-fat dairy products can help increase your protein intake. Protein shakes can also add this essential nutrient but should be incorporated into a plan of healthy eating with a variety of foods.