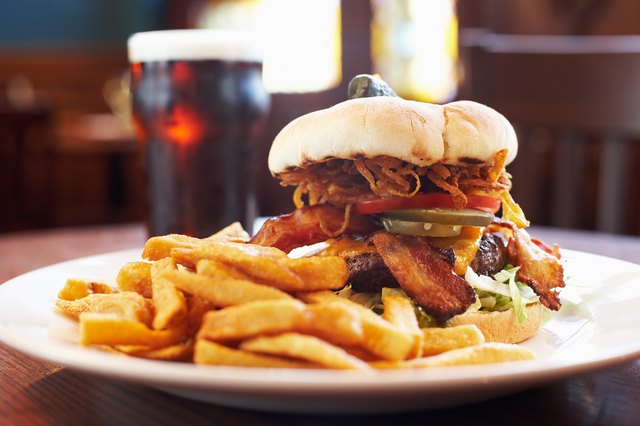 Sticking to a healthy diet all the time can be difficult. Temptation is everywhere, in the form of high-fat entrees and comfort food that might make you feel better for a while but pack on the calories. If you've given in to the lures of a heavy meal, don't be too hard on yourself. Now it's time to get back to making more healthful diet choices and getting to work burning off that big meal. The added calories and fat of one large meal aren't likely to cause weight gain, so your main goal is to get back to your normal exercise routine as soon as you can and fight temptation in the future.
Step 1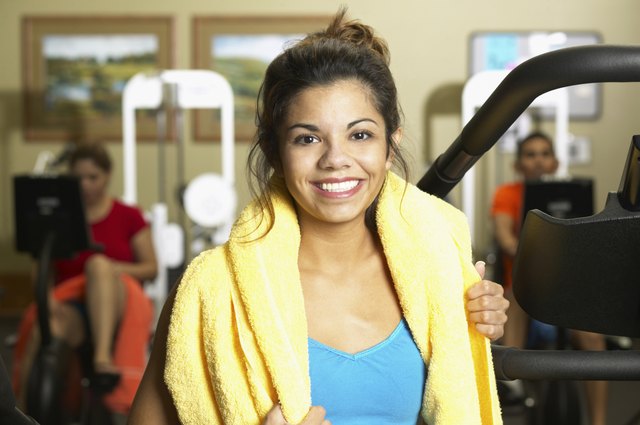 Wait three to four hours after you've finished a heavy meal before you start exercising. According to MedlinePlus.com, you should avoid exercising on an empty stomach, but exercising too soon after eating can lead to stomach cramps or diarrhea.
Step 2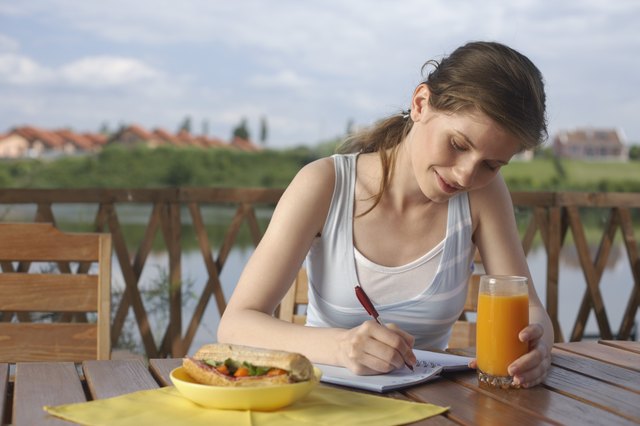 Calculate how many calories were in the meal you ate. A large cheeseburger from a fast food restaurant has more than 1,400 calories. Add a large order of French fries and you could consume as many calories in one meal as you should have all day. Visit an online calorie counter to find the calorie content of popular foods.
Step 3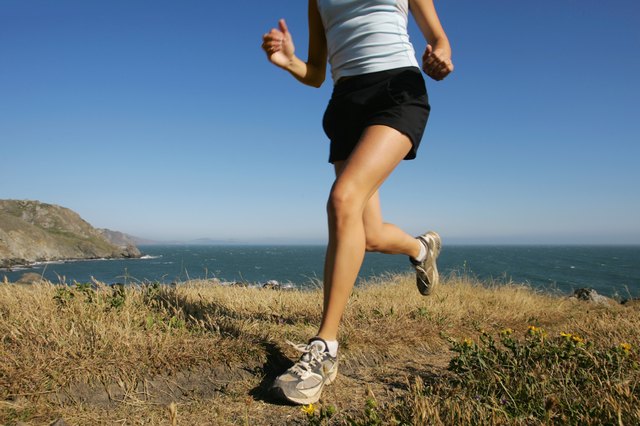 Begin exercising. The number of calories you burn depends on your weight and the type of exercise you're doing. In one hour, a 200-pound adult burns 637 calories doing high-impact aerobics. An hour of backpacking burns the same number of calories, so a day hike would be a good way to burn off a heavy meal. Jogging for an hour burns 728 calories, rollerblading knocks out 1,138, and running burns off a whopping 1,229 calories per hour.
Step 4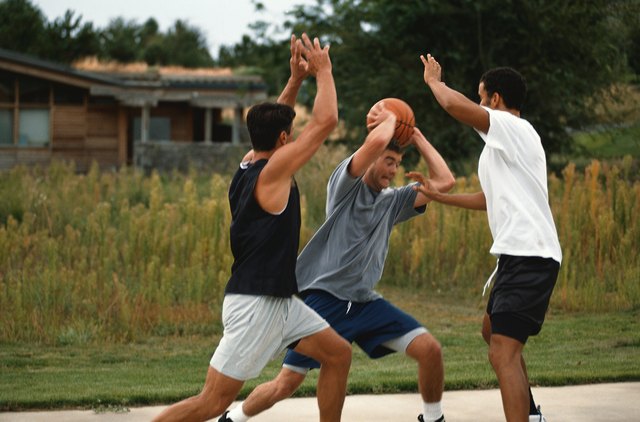 Find a group of friends and start a ball game. An hour of football, tennis or basketball burns off 728 calories if you weigh 200 pounds. Racquetball burns off 637 calories per hour, and an hour of softball or baseball burns off 455 calories from that heavy meal.
Step 5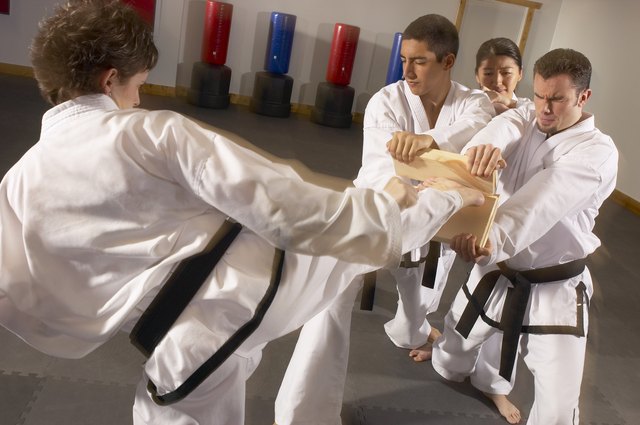 Try tae kwon do. One hour of this type of martial arts burns 910 calories.
Tip
The more you weigh, the more calories you burn, and vice versa. For example, an hour of high-impact aerobics burns off 763 calories if you weigh 240 pounds, but only 511 if you're 160 pounds.