When deciding between drinking soda or a sports drink, you're generally choosing between the lesser of two evils -- at least when it comes to nutritional benefits. Both are high in calories and low in nutrients; however, sports drinks such as Gatorade can have benefits for athletes who need to replenish their body's supplies of sodium and glycogen. An even better choice than both options is water, even if you're an athlete, according to Harvard Health Publications, as it will add nothing to your daily calorie counter.
Calorie Count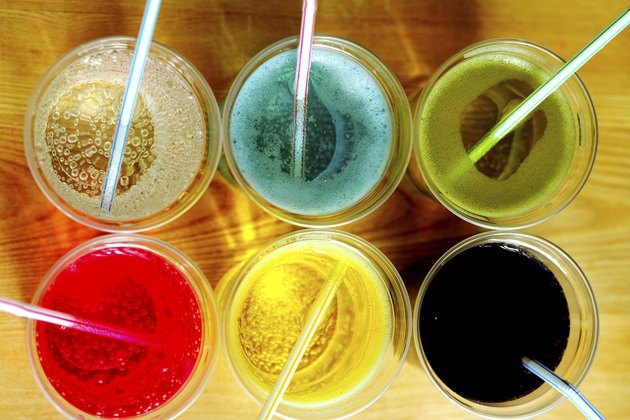 The number of calories in soda or Gatorade will differ, based on the kind you're drinking. In general, though, regular soda is higher in calories than Gatorade with 101 calories per 8 ounces for cola. In comparison, regular Gatorade contains 63 calories per 8 ounces, and the low-calorie version contains 19 calories in the same amount. A diet soda has zero calories.
Nutritional Value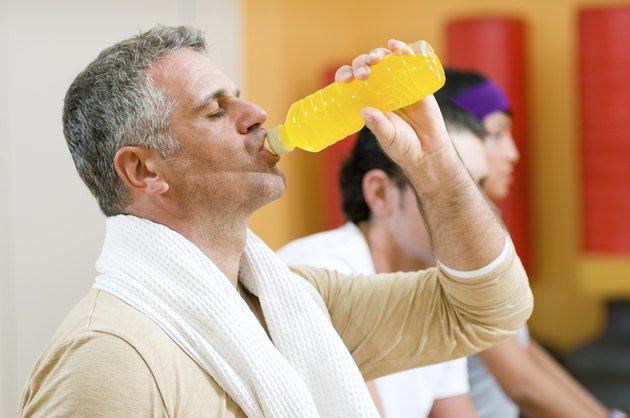 The touted nutritional benefit of Gatorade is its carbohydrate and sodium content for athletes -- a ready-to-drink version has 15 grams of carbs and 95 milligrams of sodium. However, 12.8 grams of carbohydrates are added sugar. It also contains a small amount of phosphorus and potassium. Soda, on the other hand, contains 26 grams of carbohydrates -- all added sugar -- and just trace amounts of iron and zinc.