Planning what meals to eat is a fantastic way to ensure you're getting your desired caloric intake along with plenty of beneficial nutrients. If you're looking to hit your macros while lowering calories, add some low-calorie, high-carb foods to your rotation.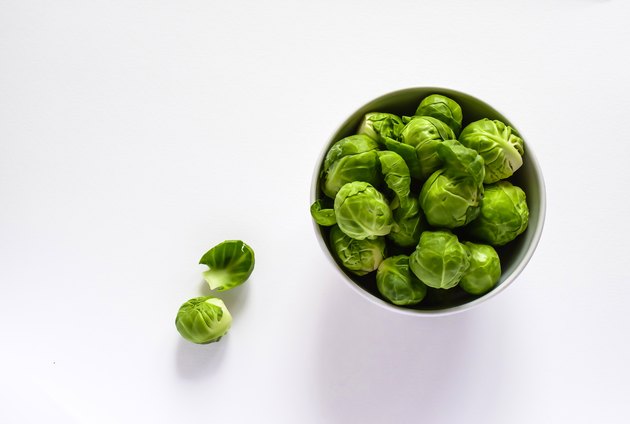 What Are High-Carb Foods?
High-carb foods are foods that would make up a significant percentage of your daily carbohydrate intake. If you're following a low-carb diet, anything containing over 5 grams of carbs might count as high-carb. But if you're aiming to eat the recommended 130 grams of carbs per day, a high-carb food for you may contain 40 or 50 grams of carbs.
High-Carb Diets
A high-carb diet is not an inherently bad thing. More relevant is the quality of carbs you eat — focusing on whole grains rather than refined carbs and sugar that can trigger inflammation and contribute to health issues like diabetes, obesity, cardiovascular disease and insulin resistance. Research shows that consuming a high-carb diet containing plenty of dietary fiber can actually help you lose weight.
A July 2016 paper published in the journal Age and Ageing investigated the high-carb, low-protein diet of the longest-living people in the world — the residents of Okinawa, a Japanese island. Followers of the Okinawan diet consume just 9 percent protein and 85 percent carbohydrates, with sweet potatoes as the main carbohydrate source. This suggests that following a high-carb lifestyle is not incompatible with living a long and healthy life, depending on which carbs you consume.
You can lose weight on a low-calorie, high-carb diet if that's your goal, provided you're burning more energy than you eat. Reduce your calorie intake, up the calories you burn through working out — or combine the two. Fad diets and "quick fixes" are unlikely to work. Instead, aim to lose a maximum of 1 to 2 pounds a week through healthy eating and safe, effective exercise.
High-Carb Root Vegetables