Women can lose body fat by eating metabolism-boosting, nutrient-dense foods--but to develop defined muscles, a healthy nutrition plan should be combined with weight training and cardiovascular exercise.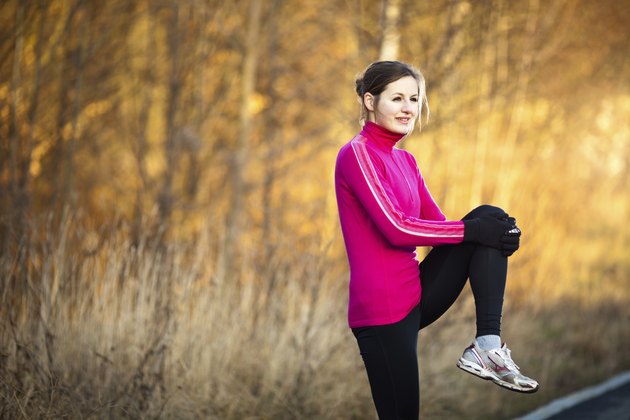 Step 1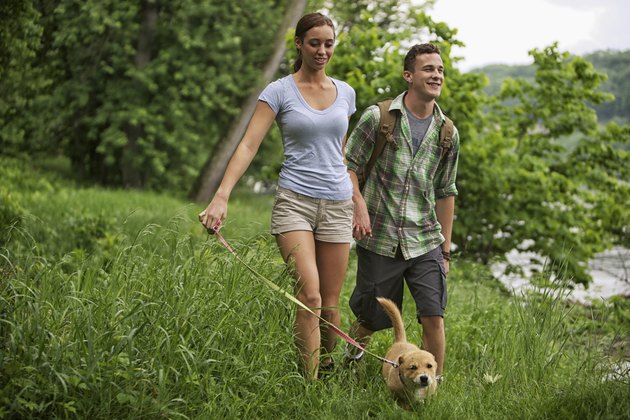 Do cardiovascular exercise at least one time a day. "The Figure Book," a guide for women who train for physique shows, explains doing cardiovascular exercise can burn fat when the body switches from using sugar energy to burning fat energy during moderately paced, 30- to 40-minute cardio sessions. When body fat is lost, muscular definition can be revealed.
Step 2
Strength train at least two times per week. The average woman who lifts weights can gain almost 2 pounds of muscle and lose about 4 pounds of fat within two months, according to studies performed by Wayne Westcott, Ph.D., fitness researcher at the South Shore YMCA in Quincy, Massachusetts. Weight training can also boost a woman's metabolic rate, making it possible to burn more calories throughout the day--even when resting.
Step 3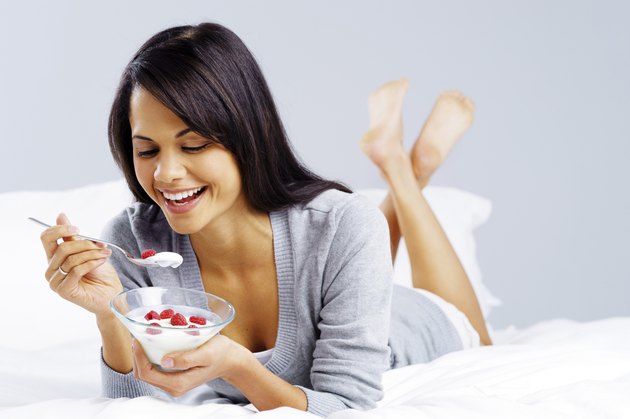 Eat small meals at least five to six times a day. Women can keep their metabolisms running more efficiently and burn more fat and calories throughout the day by spacing meals and snacks three to four hours apart.
Step 4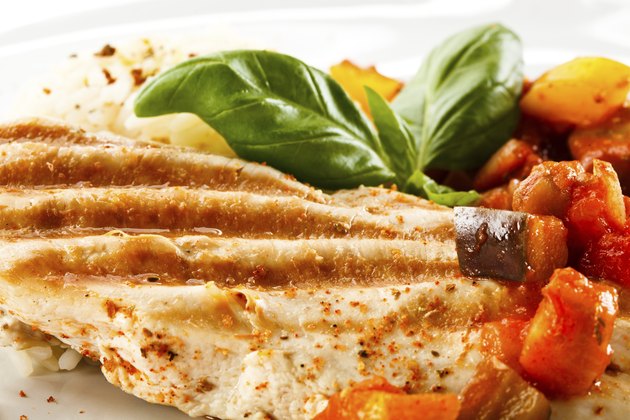 Eat lean proteins and complex carbohydrates together. According to fitness guru Lee Labrada, author of "The Lean Body Promise," pairing proteins with complex carbohydrates can slow the carb-to-fat conversion process. Proteins are especially vital for building muscle, slowing down digestion and insulin production, thus making it easier for the body to break down and use stored fat for energy.
Step 5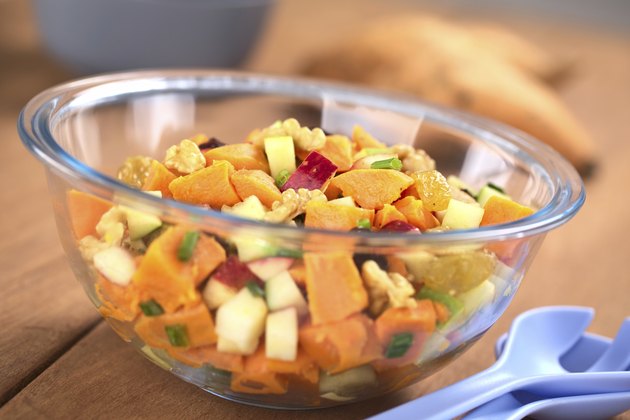 Eat nutrient-dense foods. Chicken or turkey breast, egg whites, wild salmon, water-packed tuna, tofu, oatmeal, sweet potatoes, brown rice, low-fat yogurt, cottage cheese, berries, and nuts are superfoods recommended for by fitness model Tosca Reno, author of "The Eat-Clean Diet" for women who want to lose fat and gain more muscular definition.
Step 6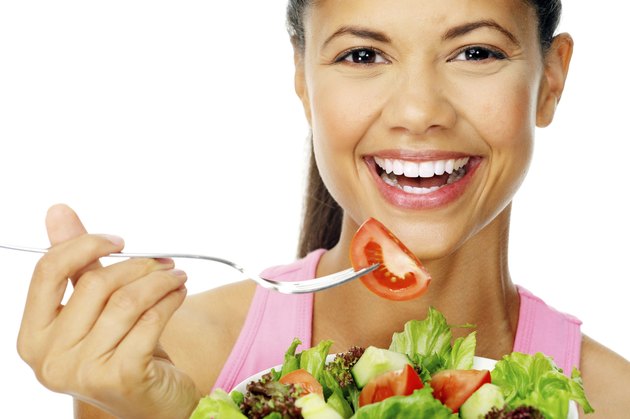 Stick to proper portion sizes. Generally, one serving of protein is the amount you can hold in the palm of your hand; one serving of starches or grains is the amount you can hold in a cupped hand; and one serving of fruits or vegetables is the amount you can hold in two hands cupped together.
Step 7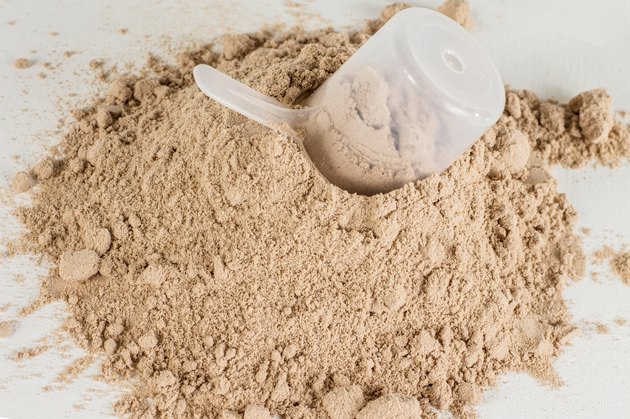 Have pre- and post-workout snacks or meals. To make sure there is enough energy available in the bloodstream and muscles for an effective training session and to restore amino acids and carbohydrates to muscles, eat a healthy protein and carbohydrate combination before training and within 30 minutes after completing a workout.
Tip
Drink a whey protein shake 20 minutes before a meal. A study by the Minnesota Applied Research Center found consuming a whey protein shake 20 minutes before breakfast and dinner helped decrease appetite leading to fat loss and helped maintain muscle mass.
Eat healthy fats. Heart healthy fat sources containing essential omega-3 fatty acids such as nuts, avocados and flaxseed can help suppress hunger, lower cholesterol levels and keep women lean because they're preferentially burned for fuel instead of being stored as fat.
Know what to avoid. Women who want to get rid of fat and define muscles should avoid all over-processed, refined foods, chemicals, preservatives, saturated and trans-fats, colas, juices, alcohol, and all calorie-dense foods that contain little or no nutritional value.
Warning
Exercise is safe for most women but it is especially important for those who have injuries or health conditions to determine what level and type of exercise is best by speaking with their physician.