1 of 12
Seems like every time you flip open the tabloids another celebrity is talking about their new diet regimen. And while there are plenty of fad or crash diets out there, a lot of actors have a more sane way of keeping their nutrition in check. The secret to how these 10 Hollywood stars get themselves into such great shape for their movies is a simple equation: exercise plus a healthy diet. What you might not know, is that the diet portion is actually the more important part of the two. Find out what these hot stars of Oscar-nominated films eat when they need to get in shape!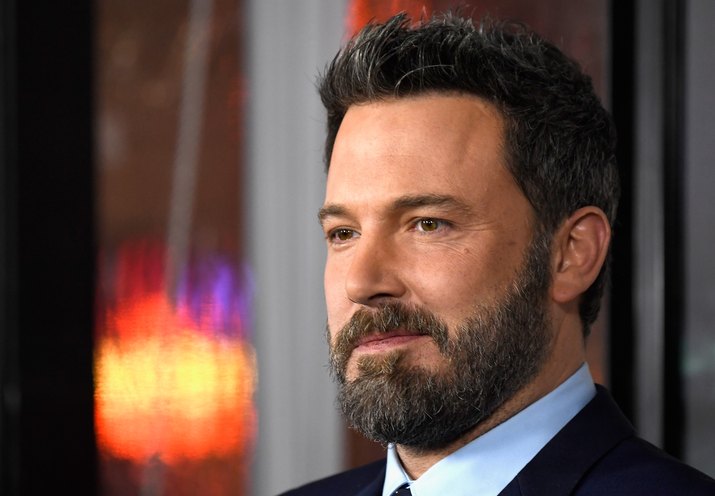 2 of 12
1. Ben Affleck — "The Six-Pack Diet Plan"
Actor/director Ben Affleck was possibly in the best shape of his career for playing Batman, a role for which he put on 24 pounds of muscle. What's the secret to his success? In addition to very rigorous workout plan, Affleck followed Rehan Jalali's "Six-Pack Diet Plan," which recommends eating six to seven small meals a day. For each meal, Affleck had to eat 45-percent carbs (complex carbs such as brown rice, sweet potatoes, broccoli), 35-percent lean protein (lean steak, chicken breast, egg whites) and 20-percent essential fats (almonds, flaxseed oil).
‌Read more:‌ 3 Cardinal Rules of Fast Six-Pack Abs
Image Credit:

Frazer Harrison/Getty Images Entertainment/Getty Images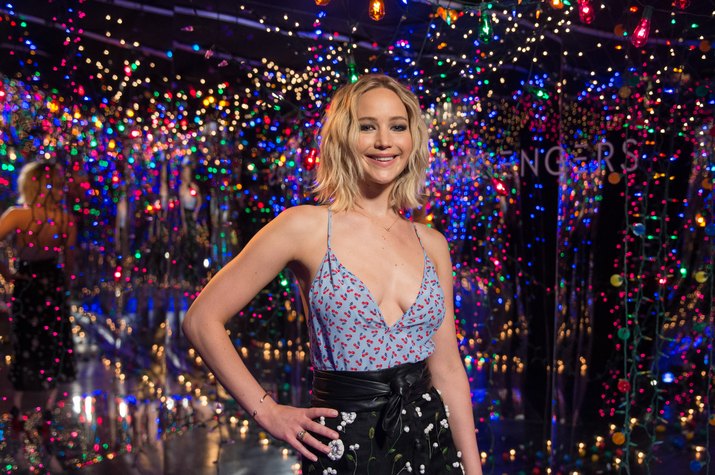 3 of 12
2. Jennifer Lawrence — "The Feelgood Plan"
The Hunger Games actress is no fan of starvations diets. In fact, she's frequently proclaimed her love of pizza and french fries. But to get in tip-top shape for the X-Men movies, Laurence turned to Dalton Wong, her former trainer. "I could never live on a 'diet,'" she writes in the foreward of his book, "The Feelgood Plan." "Dalton taught me how to eat, move, and live a delicious but healthy life." That means snacking throughout the day on air-popped popcorn, peanut better and celery and full-fat Greek yogurt. As well as swapping out highly processed indulgences for healthier ones — like chocolate cake for dark chocolate fondue with fresh fruit.
Image Credit:

Emma McIntyre/Getty Images Entertainment/Getty Images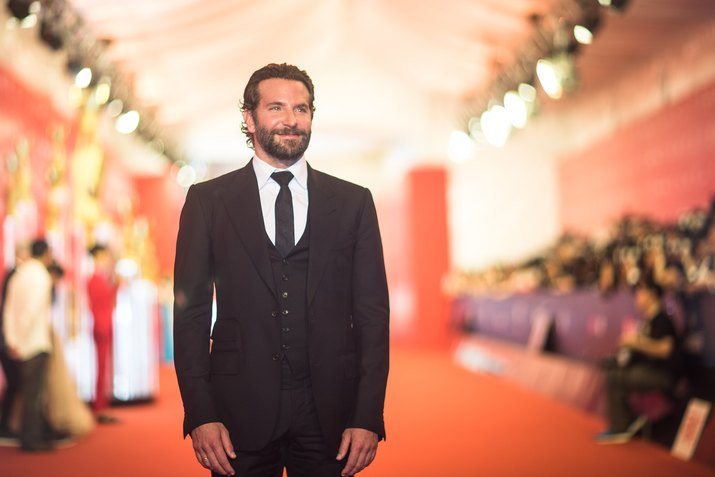 4 of 12
3. Bradley Cooper — 8,000 Calories a Day
For his role in American Sniper, actor Bradley Cooper reportedly consumed 8,000 calories a day! In just 10 weeks, he put on 40 pounds of muscle by working out with trainer, Jason Walsh, and eating a lot every day. But it couldn't just be junk food. "It was a real shock to my body," Cooper told Men's Health. "If it's pizza and cake, that's one thing. Putting 6,000 calories a day in your body gets old quick." Even with a personal chef preparing five meals a day, Cooper also supplemented with Plazma pre- and post-workout drinks and energy bars.
‌Read more:‌ 5 Ways to Make Your Own Energy Bars
Image Credit:

Visual China/Getty Images Entertainment/Getty Images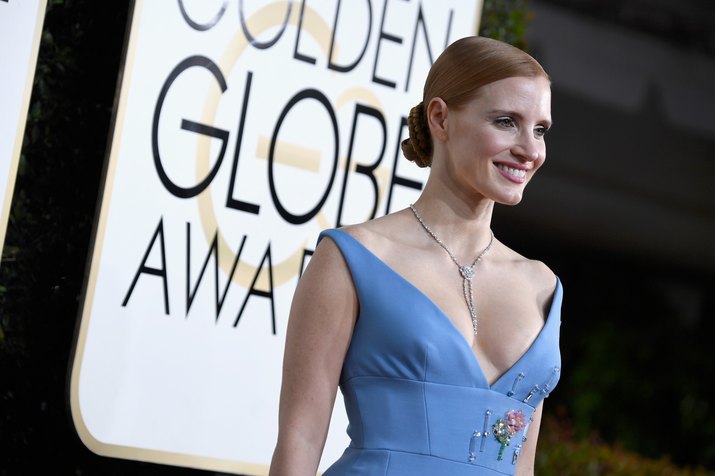 5 of 12
4. Jessica Chastain — Vegan Diet
Actress Jessica Chastain looked particularly lean and fit in "Zero Dark Thirty." But in preparing for 2011's "The Help," the vegan actress was asked to gain 15 pounds to play the curvy Marilyn-Monroe-look-alike character Celia Foote. How did she do it? Chastain told The Hollywood Reporter that to gain the extra pounds, she ate cartons of soy ice cream. Once the film was done, she was able to slim back down by simply going back to her regular vegan diet and yoga.
‌Read more:‌ The 11 Biggest Myths About the Vegan Diet, Debunked
Image Credit:

Frazer Harrison/Getty Images Entertainment/Getty Images
6 of 12
5. Hugh Jackman — The Wolverine Diet
What does Wolverine eat? A better question is when does Wolverine week. According to Men's Health U.K., the Aussie follows a 16:8 diet, which is a form of intermittent fasting. He doesn't eat for 16 hours a day and fits all his meals into an eight-hour window during the day. He also doesn't cut carbs, just doesn't eat them after 3 p.m. Oatmeal for breakfast and brown rice and yams for lunch. He also said that to bulk-up he had to consume 1.3 grams of protein per pound of his target bodyweight.
‌Read more:‌ 13 DOs and DON'TS of Intermittent Fasting
Image Credit:

Frazer Harrison/Getty Images Entertainment/Getty Images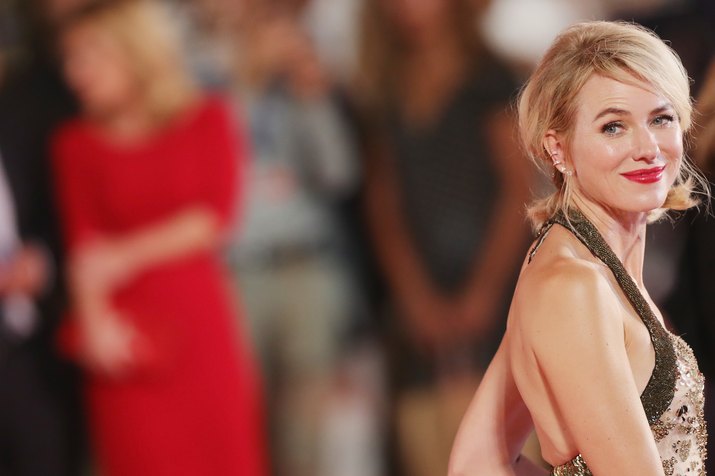 7 of 12
6. Naomi Watts — Everything in Moderation
With such a lean figure, it's hard to believe that this Aussie actress is a fan of carbs. But apparently, Watts is a fan of bread and pizza (in moderation). "I'm not going to go to Paris and push a salad around my plate," she told People.com. "I'm going to Paris to have bread and treats and good wine." However, on a typical day she fills her plate with lean proteins like chicken and fish and vegetables and snacks on nuts, fruits and green tea. She also eats dinner early with her children to prevent overeating at night.
‌Read more:‌ 16 Diet-Friendly Healthful Carbs
Image Credit:

Vittorio Zunino Celotto/Getty Images Entertainment/Getty Images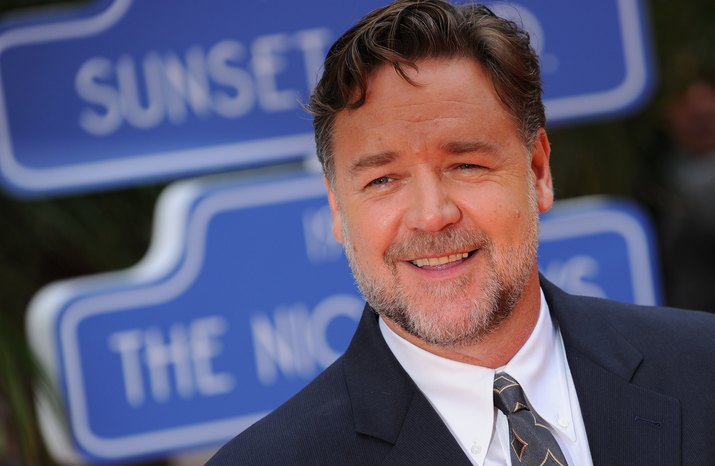 8 of 12
7. Russell Crowe — Gluten-Free Diet
According to Men's Health, in order to try to get back into Gladiator shape, Russell Crowe adopted a gluten-free diet. But don't be so quick to ditch gluten. "Any time you start omitting food groups, you're going to lose weight," says registered dietician Kelly Plowe. "A better approach is to look at the entire diet, and I recommend one that includes lean proteins, healthy fats, and lots of fruit and veggies. A simple tip? Add two servings of vegetables to your diet each day — they'll fill you up but are lower in calories."
‌Read more:‌ 15 Unexpected Foods That Contain Gluten
Image Credit:

Eamonn M. McCormack/Getty Images Entertainment/Getty Images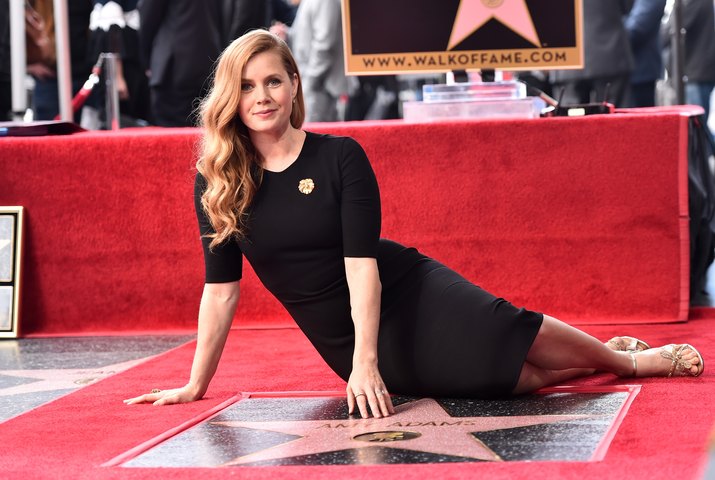 9 of 12
8. Amy Adams — The Anti-Diet
Even though actress Amy Adams has an enviable Hollywood physique, she doesn't go to extremes to get it. "Some of these actresses or public personas who are very public about their disciplined diets, more power to them," she told Allure magazine. "I just don't see the point." A typical day of eating might include whole grain toast with marmalade and margarine and one boiled egg for breakfast, vegetable soup with a bread roll and fruit for lunch, a nectarine and yogurt snack, and beef and vegetable tacos with cheese and a fresh fruit salad for dinner.
‌Read more:‌ 12 Health Trends That Are Not Healthy
Image Credit:

Alberto E. Rodriguez/Getty Images Entertainment/Getty Images
10 of 12
9. Helen Hunt — Intuitive Eating
"I do eat well. I try to love my body,'' the actress told USA Today. "That is what I tell my daughter. I say, 'Love every bite of food. Love your body. We're all going to be dead soon.' Actually I don't say that last thing to her." Hunt also relies on yoga with her instructor, fitness personality Mandy Ingber, and surfing to stay in shape. Ingber recommends eating a big salad and adding lean-protein.
‌Read more:‌ The Benefits of Intuitive Eating and 10 Steps to Get Started
Image Credit:

Astrid Stawiarz/Getty Images Entertainment/Getty Images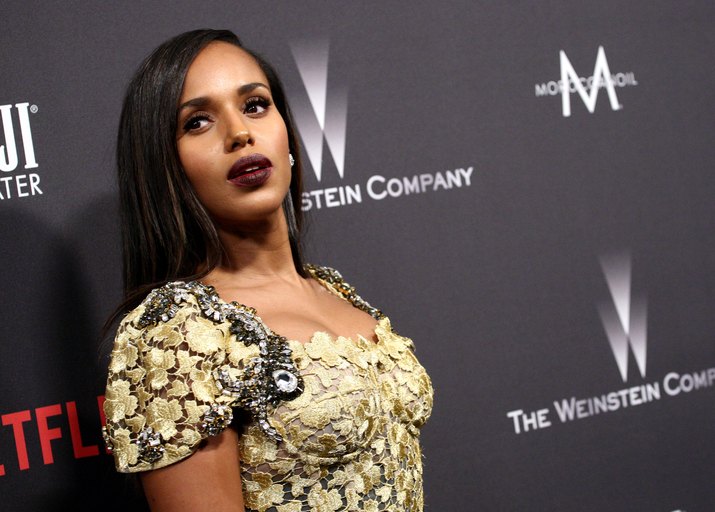 11 of 12
10. Kerry Washington — Clean Eating
Balance seems to be the key to Kerry Washington's good looks, as she has more of a holistic approach to nutrition and life, overall. "She eats a lot of vegan products, with little clean meals throughout the day," her Pilates instructor Nonna Gleyzer told Shape.com. "I know she also loves coconut water, which gives her potassium and important electrolytes. She focuses on lean proteins and veggies."
‌Read more:‌ The DOs and DON'Ts of Clean Eating
Image Credit:

Tommaso Boddi/Getty Images Entertainment/Getty Images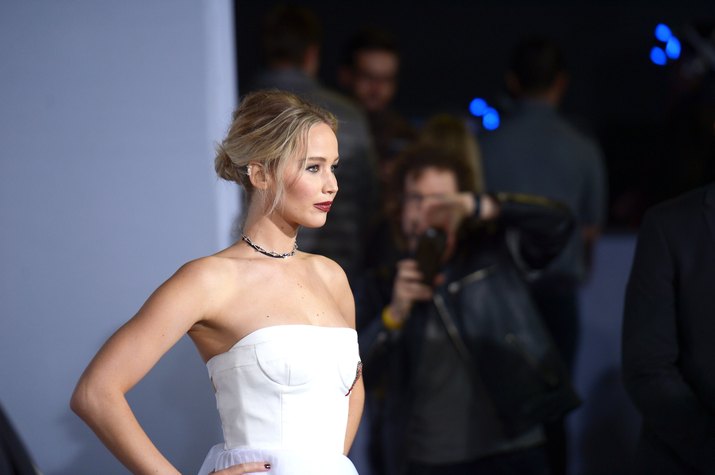 12 of 12
What does your diet look like? Do you eliminate any one food group or do you generally try to eat healthy? Are you vegetarian, pescatarian or Paleo? What do you think of these celeb diets? Have you tried any of them? Or would you try any of them? What other celeb diets have you heard of? Share your thoughts in the comments below!
‌Read more:‌ 13 Strange Celebrity Diets
Image Credit:

Matt Winkelmeyer/Getty Images Entertainment/Getty Images
---