Prom is a special occasion that you will remember for the rest of your life. So, naturally, you want to look your best for the big night. If this includes losing weight before prom, there are a few simple tips that can help you shed pounds and get toned.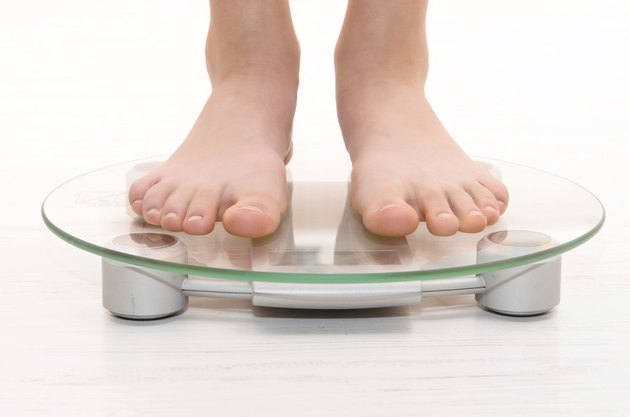 Pilates
Pilates helps build strength, endurance, flexibility and coordination. Used by dancers to condition their core and prevent injury, pilates is an 80-year old technique that will tighten and tone your body all over. Unlike traditional exercise techniques that use several repetitions, pilates exercises uses very few, but very precise repetitions to work out the entire body. Pilates primarily uses your own body weight as resistance and focused breathing as you progress through the exercises.
Strength Conditioning
Building muscle and toning your body through strength conditioning will help you look fit and healthy for prom. Use dumbbells, resistance bands or your own bodyweight for exercises to work all of the muscle groups. If using light five-pound dumbbells, perform one set of eight repetitions of each exercise to start. Increase the number of sets of eight reps over time until you can do three sets comfortably and then increase to a higher weight. Check out the American Council on Exercise's exercise library for examples of strength exercises. If you would prefer to use your own body weight as resistance, check out Yoga Journal's pose directory which has instructions for beginners.
Eliminate Cellulite
Whether it's on your belly, legs or arms, cellulite can make you feel self-conscious. According to the American Council on Exercise, daily cardio exercise combined with two to three sessions of strength training each week, plus a healthy diet, will help diminish cellulite. Beware of quick fixes such as cellulite creams or oils or medical procedures, as they don't work. A combination of cardio, strength training and a healthy diet, however, will help, according to the American Council on Exercise.
Jumping Rope
It may sound childish, but jumping rope is a fantastic aerobic exercise, burning fat and increasing body awareness all in one go. By burning these extra calories, you will start melting away the pounds before prom. Plus, it's easy to get started, only requiring a jump rope and your own determination. Start by performing a basic jump, one you probably did in elementary school. Once you've gotten the hang of this you can jump backwards, forwards and sideways; vary your foot patterns; bring your knees higher each time you jump; or scissor your legs on the ground.
Jumpstart Your Metabolism
Put your metabolism in gear by eating a healthy breakfast. While it might be tempting to skip breakfast to reduce your calories, this actually slows down your metabolism as it tries to conserve energy. The rise of obesity in America has been linked to skipping breakfast, according to the "American Journal of Epidimeology." Include complex carbohydrates such as cereals or whole grains, as well as healthy fats and proteins such as eggs into your morning routine.