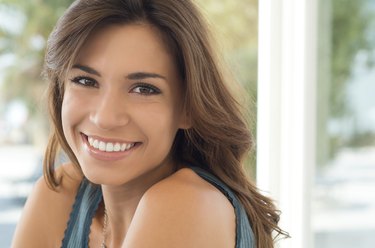 Browsing any beauty or drug store can result largely in confusion and costly options for the biggest organ of the body--the skin. One of the biggest selling supplements on the market, omega-3 fatty acids are essential for youthful skin. Omega-3 is also the source of slew of other health benefits beyond skin care. Try taking a stroll down the vitamin aisle if pure skin is on your agenda.
Repairing Skin from the Inside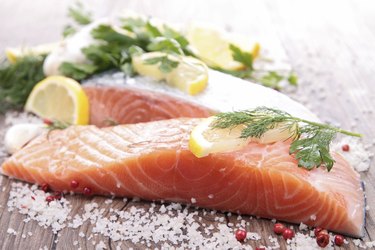 Oily fish, nuts and leafy green vegetables are high in fatty acids and protein, both crucial nutrients needed to help repair damaged skin cells. Laurie Tansman, MS, RD, CDN, a nutritionist at Mount Sinai Medical Center in New York, claims, "It not only plays a vital role in the health of the membrane of every cell in our body, it also helps protect us from a number of key health threats." Omega-3s heal the skin from the inside out. Repairing damaged cell membranes helps to make the skin more resilient to internal and external threats.
Powerful Anti-Inflammatory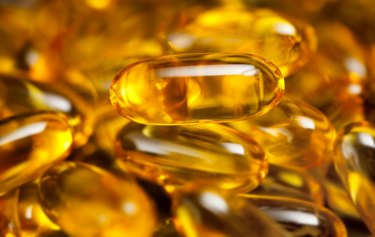 Omega-3s have anti-inflammatory properties that reduce redness and swelling, limiting irritation, greatly positive aspects for clearer skin. In a July 2009 article, "NaturalHealth.com," states, "There are also various specific skin conditions that can benefit from fish oil supplementation, for similar reasons. These include eczema and dermatitis as well as psoriasis. All these benefit from the anti inflammatory qualities of fish oil." Essential fatty acids encourage the body's natural production of the chemicals that control inflammation.
Skin Restoration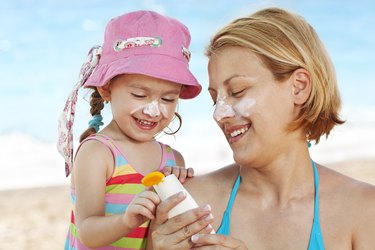 Fatty acids are emollients, natural moisturizers that revitalize dry skin. Fish oil is rich in polyunsaturated fats, helping restore fats lost in the skin, thus eradicating dryness. In a 2009 University of Maryland Medical Center article, Steven D. Ehrlich, NMD states, "In one clinical study, 13 people with sun sensitivity known as photo dermatitis showed less sensitivity to UV rays after taking fish oil supplements." Sunscreen is still the best defense but when used in conjunction with omega-3, makes a powerful combatant.
The Feel-Good Factor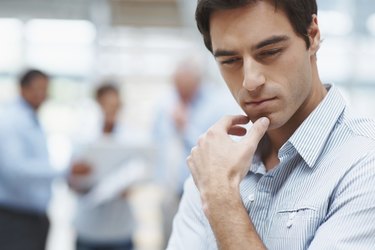 Stress is a large factor in distressing and pre-maturely aging skin. Omega-3s, specifically EPA, have been researched regarding their anti-depression properties. Reduction of stress and feeling well emotionally plays a solid part in healthier skin. Being entirely stress-free is a benefit to the body, and the feel-good properties of Omega-3s are a valuable asset.