Dulcolax, known generically as bisacodyl, may be used to stimulate the movement of the bowels and is sold over the counter, meaning no prescription is necessary. Dulcolax also may be used before a colonoscopy, surgery, X-rays and other intestinal type procedures performed at a physician's recommendation. The Mayo Clinic reports that laxatives should not be used for an extended period. If further difficulty with bowel movements is experienced, a physician should be consulted.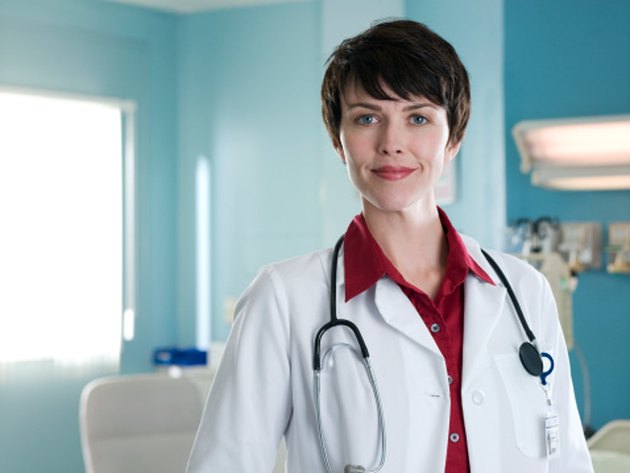 Diarrhea
The goal of using a laxative is to return bowel function to normal. However, because Dulcolax works to stimulate the muscles of the bowels to relieve constipation, it can cause loose stools and diarrhea. The National Institute of Health reports diarrhea as a common and non-serious side effect of using Dulcolax that should resolve in a few days. The organization recommends consulting a doctor if the diarrhea is severe or persists.
Cramps
Dulcolax may cause cramps, or muscle spasms, in the abdominal area, Drugs.com reports. The patient may feel cramps because the medicine is stimulating bowel muscles to move. However, cramps also are associated with constipation as well as diarrhea in many people. Cramps may be due to side effects of the drug or to the condition of the bowels. Cramps also are non-serious and temporary side effects in most people taking Dulcolax, Drugs.com states.
Faintness
The stimulation in the bowels caused by Dulcolax may disrupt the normal bodily balance in the patient. Therefore, he may feel as if he will faint or pass out. In such cases the patient should sit or lie down to avoid falling. If this condition persists beyond a few days, he should report it to his physician, as recommended by the National Institute of Health.
Nausea
Taking Dulcolax also can cause an upset stomach. The patienht may feel nauseous or queasy, followed by a need to vomit. In most cases, this side effect will be mild and should disappear shortly.