The auditory nerve is responsible for transmitting sounds from the sensory portions of the ear to the brain. Damage to the auditory nerve can lead to a form of deafness called sensorineural hearing loss. Because this form of hearing loss is caused by nerve damage, it can be especially difficult to treat.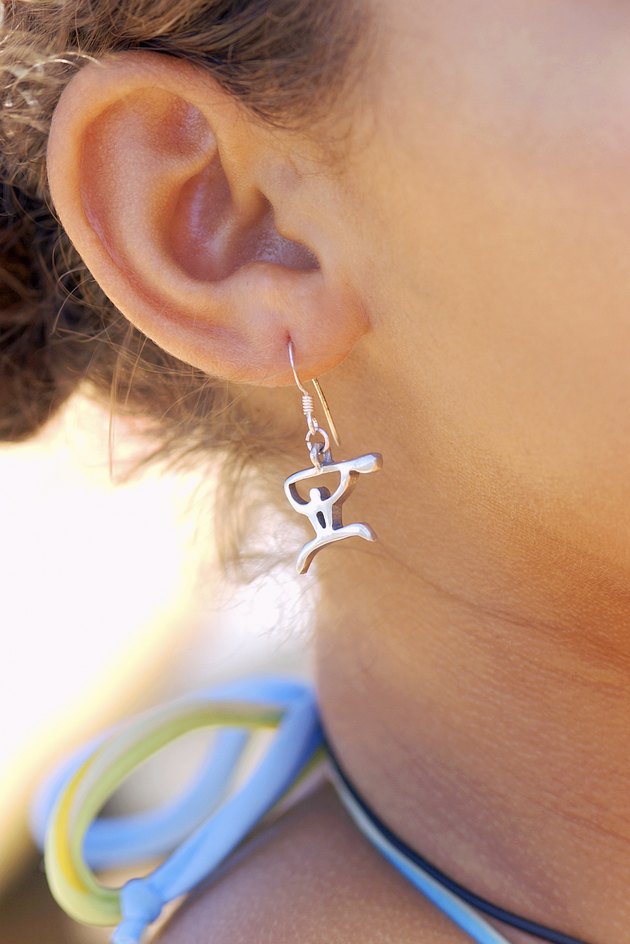 Infections
There are several different infectious diseases that can cause damage to the acoustic nerve, the Merck Manual explains, including the childhood infections mumps and rubella. Certain congenital infections, which are passed from a pregnant mother to her unborn child also can cause damage. These include syphilis, rubella, cytomegalovirus, herpes and toxoplasmosis. KidsHealth notes that repeated ear infections can also lead to auditory nerve damage.
Trauma
The auditory nerve can also be damaged as a result of head injuries or trauma, FormulaMedical explains. Sometimes this can be the result of a head injury that damages the parts of the brain through which the auditory nerve runs. Sudden changes in air pressure also can cause sensorineural hearing loss, according to the Merck Manual. These can happen while a patient is flying, diving, or is exercising strenuously.
Tumors
Brain tumors can also lead to damage to the auditory nerve, the international health care company Bupa explains. Brain tumors can press on the auditory nerve, leading to nerve compression and deafness.
Meniere's Disease
Meniere's disease is a condition that affects the fluid in the inner ear. Changes in the quantity or the composition of the inner ear fluid, which is also known as endolymph, can cause auditory nerve damage and permanent hearing loss.
Demyelinating Diseases
The auditory nerve is surrounded by a layer of tissue called myelin. Some people develop demyelinating diseases, in which the immune system attacks the cells making the myelin sheath. According to Formula Medical, these types of diseases, which include multiple sclerosis, can cause auditory nerve damage.
Medications
Certain medications, such as antibiotics and chemotherapy medications, can cause auditory nerve damage, according to KidsHealth.