Kelly Clarkson has lost nearly 40 pounds with the help of a low-carb diet she claims is helping with her thyroid issue. But is it healthy? The "American Idol" winner has revealed that she is following Dr. Steven R. Gundry's eating plan outlined in his book "The Plant Paradox." It's a diet that seriously restricts most starches and sugars.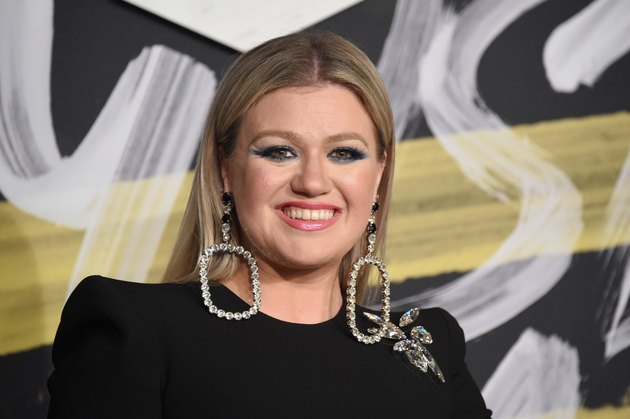 If this sounds a lot like the Atkins or keto diets, it's definitely in the same wheelhouse. The "paradox" refers to how not all plants and vegetables are created equal — something integrative medicine physician Taz Bhatia, M.D., breaks down for us.
"The plant paradox is the notion that many plants and plant-based foods are considered healthy, but may actually contain lectin — a protein that can damage the gut lining and lead to digestive issues," Dr. Taz tells LIVESTRONG.COM. "When this happens, the cycle of inflammation begins and can in turn lead to autoimmune disease, inflammation and weight gain."
How does it work? According to Dr. Taz, the diet lowers inflammation and can be helpful for autoimmune disease and improving thyroid function — something Clarkson maintains the diet is absolutely doing for her.
"I literally read this book, and I did it for this autoimmune disease that I had, and I had a thyroid issue, and now all my levels are back up. I'm not on medicine anymore because of this book," Clarkson told Extra about her diet. "It's basically about how we cook our food, non-GMO, no pesticides, eating really organic."
Dr. Taz explains that more benefits of the diet are that it does focus on eating many healthy vegetables, lean protein and good fats like coconut oil, avocado and olive oil. However, the biggest drawback is that the diet may be a bit too restrictive. For instance, the diet cuts out most starches (including brown rice, kidney beans and potatoes), most fruit and dairy and any vegetables thought to induce inflammation, such as tomatoes and peppers.
The problem with cutting out entire food groups is that many nutrients are omitted (throwing out the proverbial baby with the bathwater). For example, the fiber in brown rice makes it great for gastrointestinal health. Meanwhile, kidney beans are a powerhouse of fiber, iron and folate (which is beneficial for heart health). Fruits are naturally sweet and offer a host of health benefits like preventing Type 2 diabetes and heart disease.
In case you were wondering what the star's workouts are like, get this: She doesn't exercise at all. "I'm not working out! I think people think I'm working out, and I'm like, 'Don't think I'm going to come play some sport!'" she said. "Literally, I haven't worked out at all!"
If you are tempted to follow Clarkson's example and try the diet described in "The Plant Paradox," keep in mind that it's always a good idea to speak with your physician before embarking on a drastic new eating plan (especially if you have a preexisting condition like she does).
And don't skip those workouts!
<p class="article-related-links"> Get more healthy living news and tips: <br>
<a href="https://www.livestrong.com/slideshow/13711617-get-a-body-like-julianne-houghs-with-these-tips-and-tricks/">Get a Body Like Julianne Hough's With These Tips and Tricks</a>
<a href="https://www.livestrong.com/slideshow/13712365-kourtney-kardashian-halle-berry-and-9-other-celebs-who-follow-keto-style-diets/">Kourtney Kardashian, Halle Berry and 9 Other Celebs Who Follow Keto-Style Diets</a>
<a href="https://www.livestrong.com/slideshow/13711721-tim-mcgraw-and-faith-hill-plus-8-other-country-couples-married-over-10-years/">Tim McGraw and Faith Hill, Plus 8 Other Country Couples Married Over 10 Years</a>
</p>
What Do YOU Think?
How do you feel about Kelly Clarkson's weight loss? Do you think her diet is healthy or more of a fad? Do you think specific diets can help with medical conditions? Tell us in the comments!