Travel is good for the soul, but it's not always easy on the digestive system, especially if you leave all your healthy habits back home. Whether you're jet-setting across the globe for vacation or a business trip or packing up the car for an adventurous road trip, you're going to need the right food to fuel your adventures.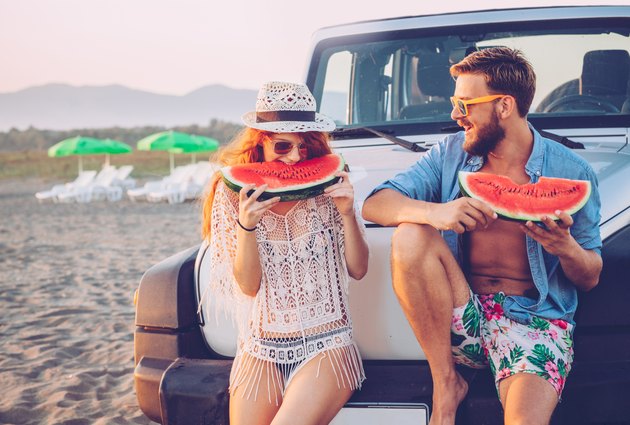 Oftentimes, when you head out on a trip, your energy expenditure increases, but the quality of food choices decreases. This can leave you feeling bloated, lethargic or both.
A 2016 study in Physiology and Behavior found that "short-term vacations lead to significant and persistent weight gain." Researchers note that even with increased physical activity, significant weight gain was unpreventable.
In order to feel and function at your best while on vacay, here are some common food mistakes to avoid making.
1. Mindless Snacking
When your GPS says "continue for 110 miles," boredom is bound to set in, regardless of how engaging your podcasts or playlists may be. And with boredom comes the desire to snack.
Avoid random and unfulfilling snacking by maintaining a consistent meal schedule. Just as it does a body good to stick to a regular sleep schedule, it also does a body good to stick to a regular eating schedule.
Eating regular meals at set times with at least three to four hours in between helps optimize digestion and give you a sense of routine, even when everything else in your schedule and environment is subject to spontaneity.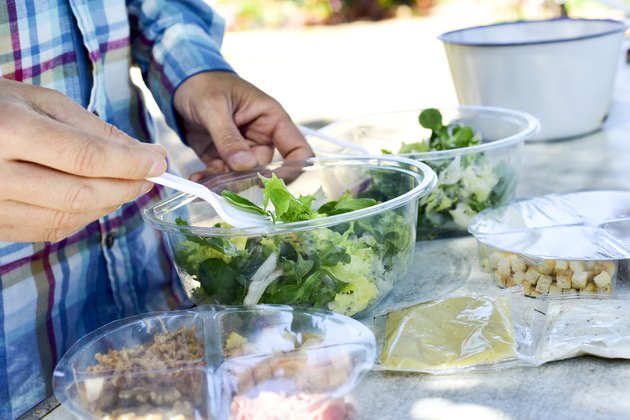 2. Using Plastic Containers
Pretty much everything comes in plastic these days. Even though research from the U.S. Food and Drug Administration found that bisphenol-A (BPA) exposure may not be as dangerous as once thought, it's still better to be safe than sorry in light of prior insights.
According to 2015 Polish research, BPA has been linked to several serious disorders, including female and male infertility, precocious puberty, breast and prostate cancer and polycystic ovary syndrome (PCOS).
Besides, less plastic waste is better for the planet. According to Harvard School of Public Health, "More than 8 million of the nearly 300 million tons of plastic produced every year — half of which is estimated to be for single use — are dumped in the world's oceans." So pack healthy meals in glass containers and say "no thanks" to the plastic straws (carry your own metal or bamboo one instead.)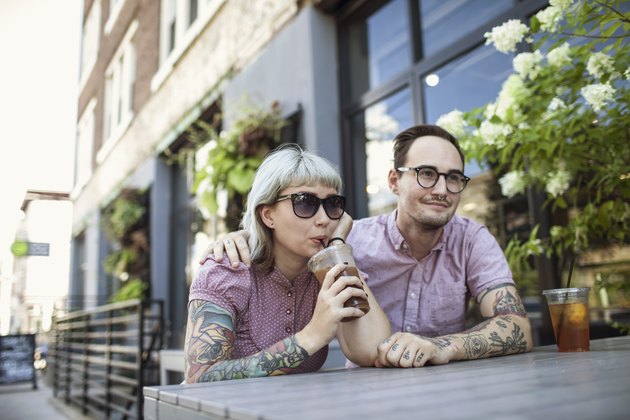 3. Overcaffeinating
Trying to survive on the caffeine from energy drinks in order to make it through a long travel day can leave you feeling wired, which is typically followed by a crash — and can even lead to health complications.
Even if you're just sipping on a few cups of coffee to get your caffeine fix, that java can elevate the stress hormones cortisol and epinephrine, putting the body in a state of acute stress even though it's at rest, says a 2008 study from Psychosomatic Medicine.
This can negatively impact your immune function and hormones as well as your ability to relax and enjoy your trip. Plus, the increase in circulating stress hormones can leave you in a low-willpower state and more likely to give into unhealthy temptations like fast food and sugary treats.
4. Going Out for Breakfast
"I think that the best way to stay on track (and save money) when it comes to food on the go is to eat as many meals at home as possible," says Nina Ornstein, founder of the travel company Paraiso Adventures, a travel company that pairs people and brands with exotic locales.
"Breakfast is typically the easiest, so stock up on fruit, yogurt, bagels — whatever it is that will keep you going for a while. It will surely be healthy than another meal out."
Try stopping at a local farmer's market for fresh fruit and enjoy a fruit platter for breakfast, or simply add hot water to a bowl of dry rolled oats and top with fruit, hemp or flaxseed.
Or if you've been practicing intermittent fasting, keep it up on vacation. Instead, go for a long beach walk or take a yoga class at the resort and enjoy a healthy lunch.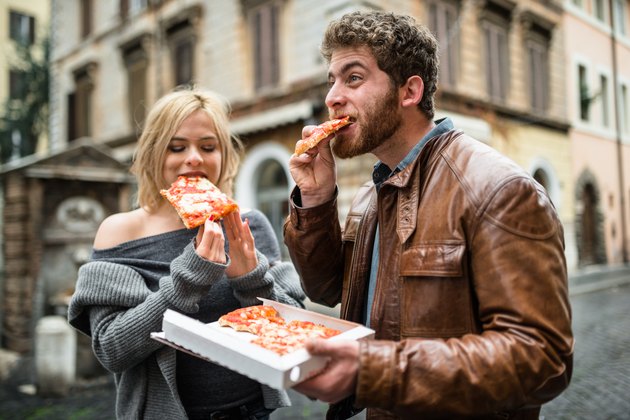 5. Overindulging Every Day
Many cruise ships and resorts offer "all inclusive" deals, which can mean endless buffets and late-night room service. While it can be physically and mentally healthy to practice the 80/20 rule (eating nutritiously 80 percent of the time) and give into the occasional indulgence (20 percent), that rule can easily get stretched to the max while on vacation.
You can skip frequent overindulgences and save money by renting a space with a kitchen. "I really enjoy renting apartments and houses when I travel for personal reasons for the use of kitchen alone, but some boutique hotels have options that accommodate BYOF&B travelers if more amenities are needed," says travel expert Nina Ornstein.
6. Not Drinking Enough Water
The human body is composed of more than 70 percent water — so staying hydrated is key for vitality, energy and cellular health. Because you're spending an extended amount of time in a reduced-oxygen environment, long flights in particular can be extremely demanding on the body and set you up for dehydration. To help combat this, try setting an alarm on your phone as a reminder to sip water every hour.
When your plane lands and you're busily checking out all the attractions, aim to have a reusable water bottle in tow. Ayurvedic doctor Dr. Prana recommends a minimum of two liters of water for vegan/vegetarians and more if you eat meat, but ultimately to listen to your body, as fluid requirements vary for each individual. And definitely drink when thirsty.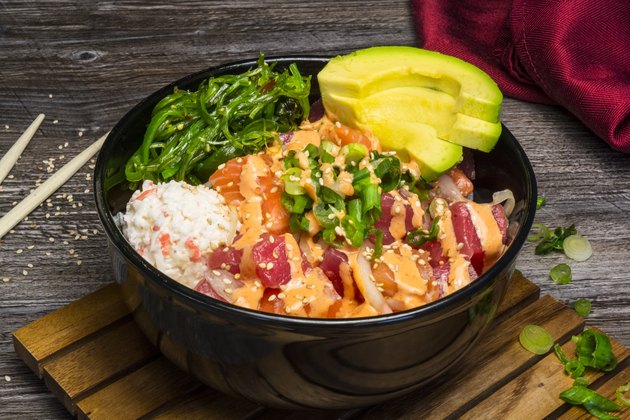 7. Missing Out on Local Healthy Cuisine
One of the best things about travel is getting to try new cuisines or restaurants and cafes you have yet to experience. Have you always wanted to try a gorgeous smoothie bowl loaded with superfoods while overlooking the ocean? Or get dressed up and go out to a five-star restaurant with your significant other in a romantic destination?
Be sure to check for healthy food choices that are near or en route to your destination. You wouldn't want to miss out on homemade tortillas in Mexico, curries and dal in India or fresh sushi in Japan. It's all part of the cultural experience!