There are a couple ways to approach breakfast. One approach is guzzling coffee and shoving sugary pastries in your face, which will inevitably lead to a sugar crash and unavoidable brain fog and sluggishness throughout the day.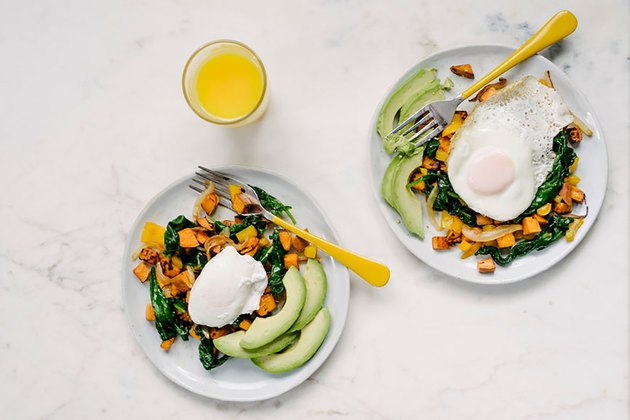 The below recipes will also be sent to your inbox every day when you sign up for the Get Strong Challenge — so you can take control of your health and start 2019 off right.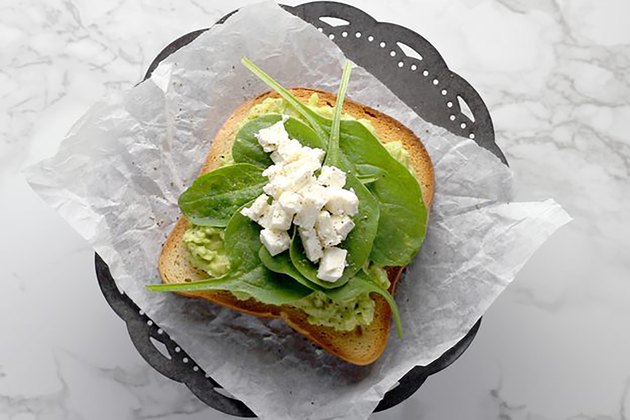 Spinach and Feta Avocado Toast on Keto Bread
Breakfast Tacos with Eggs, Avocado & Cotija
Start your morning with a vegetarian taco topped with Mexico-originated cotija cheese. Top your tortilla with protein-packed refried beans, fried egg and fresh cilantro.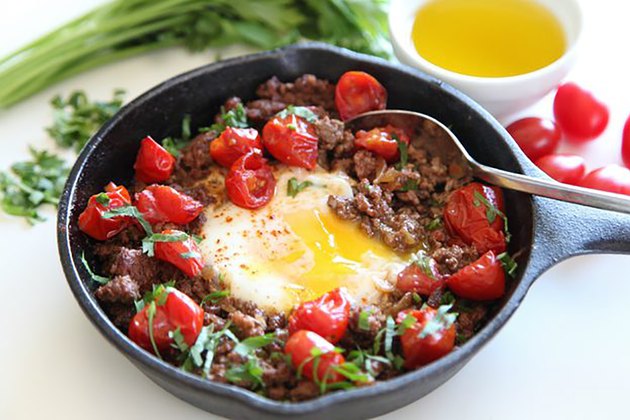 Lamb Shakshuka
Although inspired by traditional Middle Eastern shakshuka (eggs poached in tomato sauce), this version is for meat lovers. Instead of thick tomato sauce, these eggs are simmered over ground lamb and bone broth, with a handful of charred cherry tomatoes thrown on top.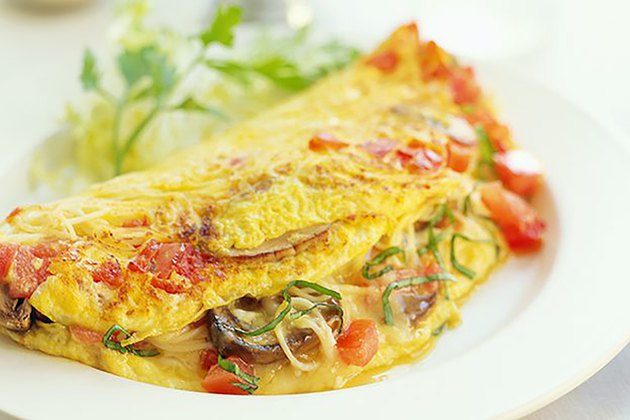 Mushroom and Tomato Omelet
This veggie-packed breakfast omelet is loaded with fiber, protein and other nutrients to give energy throughout the day.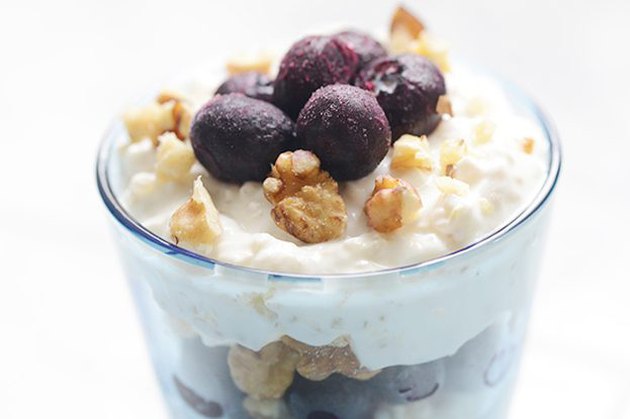 Creamy Berry Quinoa Parfait
This creamy breakfast parfait with fresh berries is a healthy and guilt-free way to start your morning.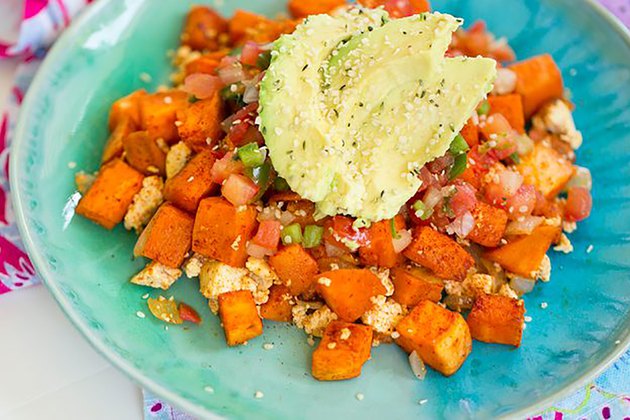 Sweet Potato Protein Hash
Three main ingredients — sweet potato, tofu and avocado — come together for the easiest protein-rich breakfast out there.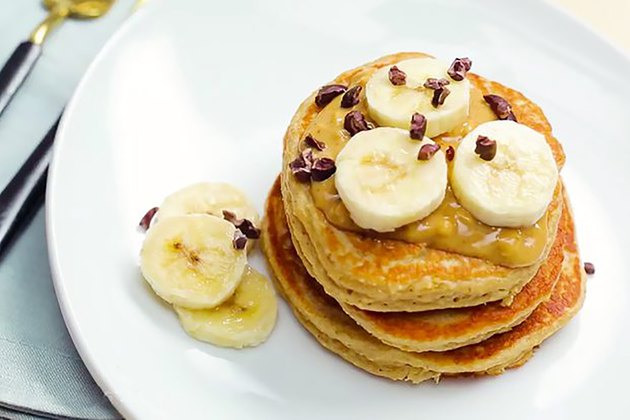 Peanut Butter Protein Pancakes
Powdered peanut butter, or PB2, is the perfect substitute for peanut butter if you're trying to lose or maintain your weight. Here, we add it to our pancakes for a kick of protein and flavor.
Loving all this great info? Make sure you're signed up for the Get Strong Challenge to receive recipes, workouts and motivation delivered to your inbox!