You don't have to sacrifice nutrition just because you're looking for something quick and easy to eat. To help simplify dinner prep a bit, you'll want to check out some of these fan-favorite, healthy ground beef recipes. Plus, Samantha Cassetty, RD, nutrition and weight-loss expert, offers her advice on how to cook with ground beef and what to cook it with in order to maximize the health benefits you get from each meal.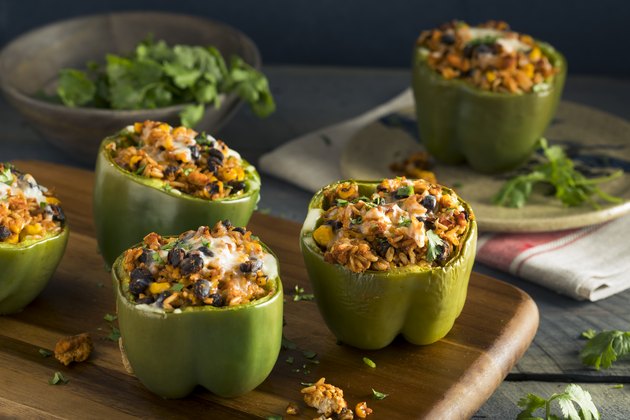 What Type of Ground Beef Should I Buy?
The grocery store (or better yet, the local butcher shop) is full of options, but Cassetty recommends organic, grass-fed beef because it's responsibly raised and fed and isn't treated with hormones or antibiotics. "Grass-fed beef is both leaner and has a healthier fat profile with higher amounts of anti-inflammatory fats compared to conventional beef," she says.
If you can't find beef that's both organic and grass-fed, Cassetty recommends beef that's grass-fed and raised without hormones and antibiotics, even if it isn't USDA-certified organic.
The amount of fat you'll want in your ground beef depends on the recipe you're preparing and on your health and overall diet, Cassetty says. If you're choosing grass-fed beef, you're healthy and you eat a fairly plant-centric diet, an 80-percent lean ground beef and mushroom burger is fine.
How Much Ground Beef Can I Eat a Week?
To help reduce your red meat consumption, she recommends using chopped mushrooms in ground beef dishes like burgers to add volume and a meat-like texture without the added fat and cholesterol.
Quick and Easy Ground Beef Recipes
Check out the list below for some of our favorite ground beef recipes you can easily add into your weekly meal plan, along with some good-for-you swaps and substitutions.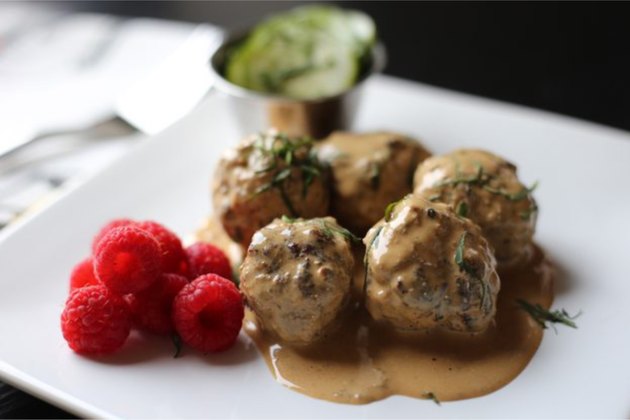 1. Instant Pot Swedish Meatballs
Kitchen appliances like the Instant Pot are a busy person's best friend, since they practically do all the cooking for you. And thanks to some substitutions like fat-free half and half for butter and milk and fresh raspberries for jam, this recipe only contains 236 calories per serving. Make an extra batch to freeze so you'll have leftovers for lunch or dinner. Can't get much faster than that, right?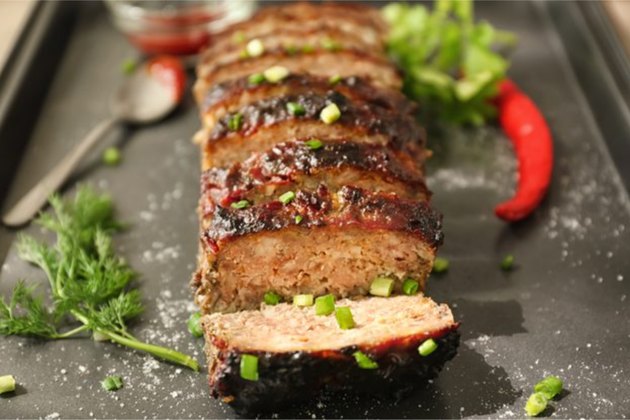 2. Farmer's Market Meatloaf
Meatloaf is an easy way to incorporate loads of vegetables into a meal. Spinach is low in calories and high in vitamins like A, K, and folate, while carrots and bell peppers have antioxidants called carotenoids that aid in eye health and help protect the heart from cardiovascular disease. You can also add more leafy greens like kale. And if you're avoiding gluten, don't add the breadcrumbs — the egg whites should bind the meatloaf sufficiently.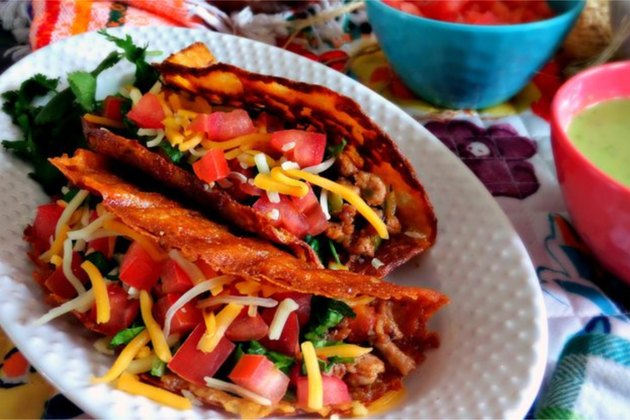 3. Ground Beef Tacos With Crispy Cheese Shells
When it's Taco Tuesday, it's easy to overindulge, but Cassetty has a trick to help keep you on track. "Add some black beans to the mix, which also bring fiber and other key nutrients," she says. Fiber has been shown to reduce the risk for heart disease, diabetes and breast cancer as well as aid in digestion, according to the Harvard T.H. Chan School of Public Health.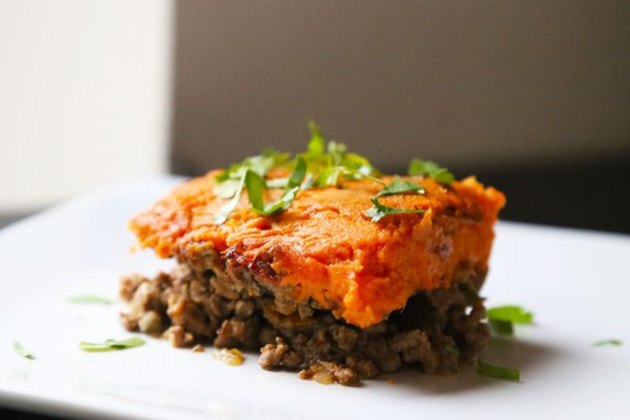 4. Sweet Potato Shepherd's Pie
Sweet potatoes are a perfect compliment to ground beef, and this modernized shepherd's pie just might be your next favorite recipe. Sweet potatoes are not only high in fiber and beta carotene but potassium as well, with more potassium than a medium banana (one cup contains around 950 milligrams).
Potassium is crucial because it helps support heart function and muscle contractions, prevent muscle cramps and maintain muscle mass, says Cynthia Sass, RD, NYC- and LA-based performance nutritionist.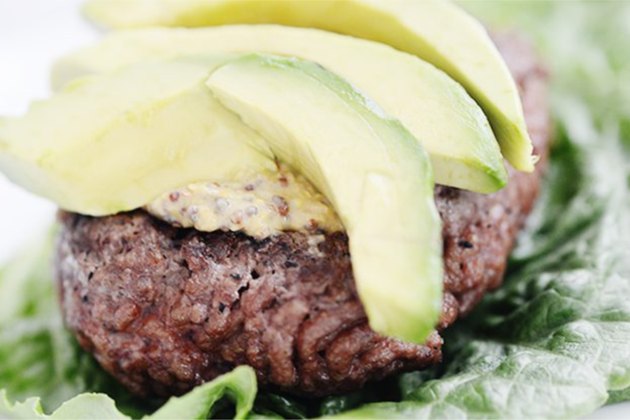 5. Beef and Avocado Burger
If you haven't joined team avocado yet, what are you waiting for? Avocados are an essential part of what David Perlmutter, MD, a neurologist and author of Grain Brain calls the "anti-Alzheimer's trio" (in addition to coconut oil and grass-fed beef) that he recommends people eat daily to optimize their brain health.
So what makes avocado so special? Because the stone fruit contains monounsaturated fats, they help reduce the risk of heart disease, lower blood pressure and improve insulin sensitivity, says Dr. Perlmutter.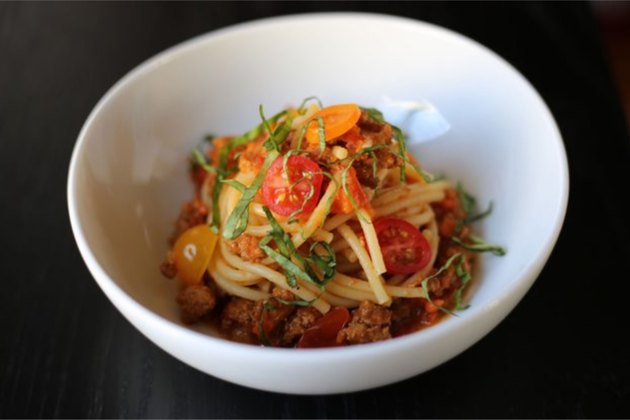 6. Instant Pot Bolognese
While this recipe calls for ground turkey, you can swap in ground beef to punch up the flavor profile. Unlike a traditional bolognese, this recipe calls for low-fat milk and omits wine, oil and butter, which reduces the calorie count, but if you're on the keto diet (or if you prefer the taste and added healthy fats), you may want to use full-fat milk and add the oil and butter back in.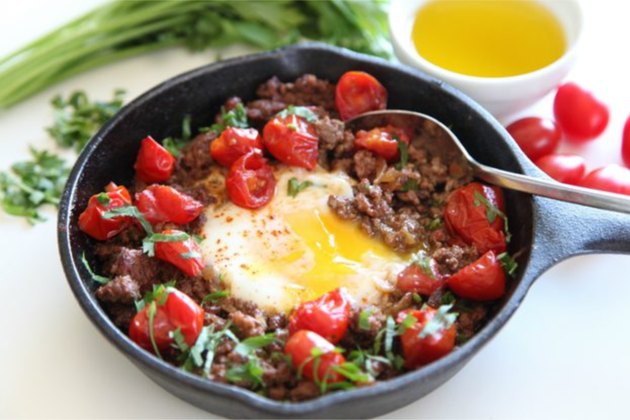 7. Shakshuka
Morning meals never looked or tasted so good thanks to a simmering tomato sauce that poaches the eggs in a cast iron skillet. Traditional shakshuka isn't typically made with meat, but there's no reason you can't add ground beef or lamb like this recipe suggests.
Thanks to a variety of herbs and spices like paprika and cumin, the aromatic nature of this dish will have you and your guests spooning up seconds (or thirds!). Paprika is full of carotenoids (nutrients that include vitamin A and help with eye health), while cumin is a powerhouse spice that aids in digestion and may help control blood sugar.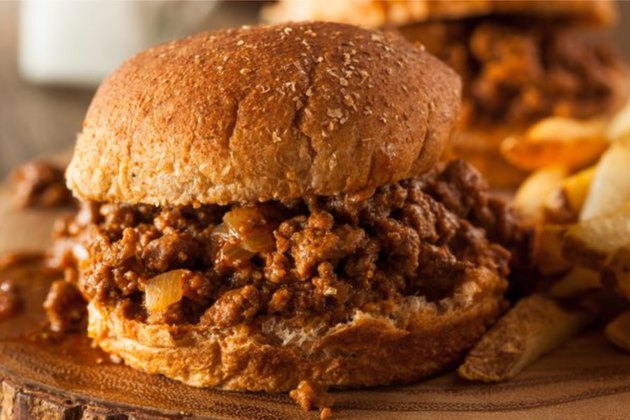 8. Sweet and Sour Sloppy Joes
It's easy to stretch a ground beef recipe like this one with additional vegetables, Cassetty says. Sloppy Joes, the perennial fan favorite, is an excellent example of how you can add more fiber-rich beans without compromising on taste. For example, if the recipe calls for roughly two pounds of ground beef, substitute one pound of beef with one more can of beans. That brings each serving from about seven grams of fiber to 10.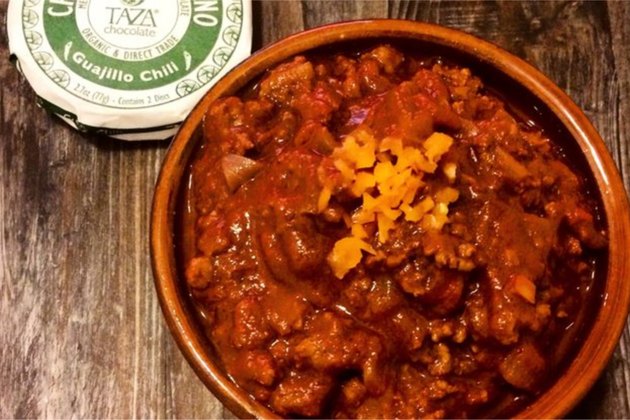 9. Paleo-Friendly Chocolate Habanero Chili
While this Paleo-friendly chili includes guajillo chili chocolate (which contains sugar and is not a Paleo-approved ingredient), it's easy enough to leave out. Or you can use unsweetened baking chocolate and add a half teaspoon of guajillo chile powder instead. If you're not strictly Paleo, this is a great opportunity to swap in fiber-rich beans.