If you're following a Mediterranean diet, your meals are probably high in healthy fats, whole grains and lean protein — and that's a solid (and tasty!) formula for promoting heart health.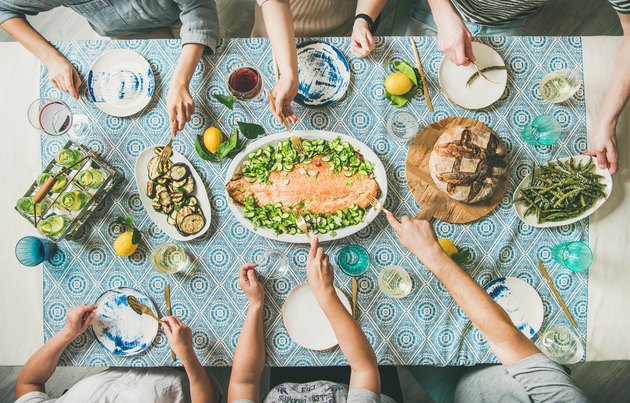 Cutting back on red meat and sodium while increasing your unsaturated fat intake is a great way to give any Med diet dinner a heart-healthy boost. For easy and delicious suppers that fit the bill, try these Mediterranean diet dinner recipes to keep your ticker in tip-top shape.
1. Salmon and Broccolette Superfood Salad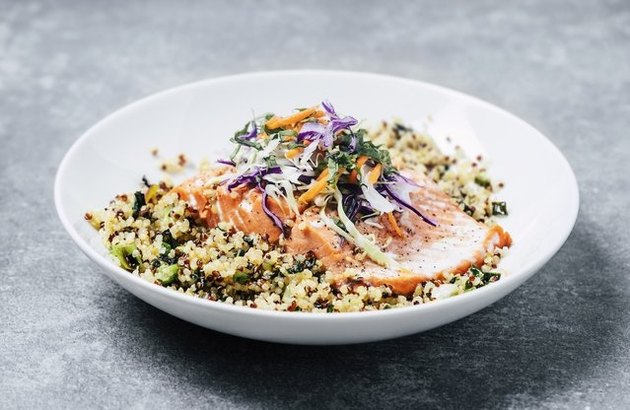 High in healthy, unsaturated fat and low in both cholesterol and sodium, this salad takes about 55 minutes to prep and will keep you feeling satiated right until bedtime.
While saturated fat is a no-go for heart health, monounsaturated and polyunsaturated fats can help reduce cholesterol levels and reduce the risk for heart disease, according to the American College of Cardiology. These healthy fats can be found in nuts or seeds, avocado and fish — and this recipe includes all three! Opt for cooking your salmon with olive oil, another heart-healthy fat.
2. Beet and Fennel Salad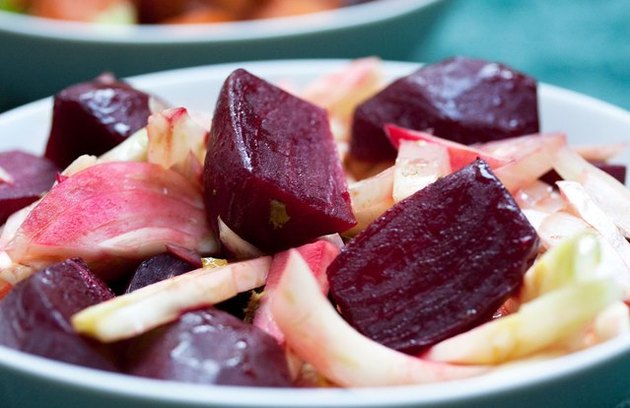 This 20-minute recipe is simple in ingredients and quick to prepare — and it makes for a great side salad to pair with a piece of fish.
If you're looking out for your heart health, you may be surprised to learn that beets are a great veggie to incorporate. Beets are high in potassium, providing about 11 percent of your daily value per cup, cooked. Potassium is a prime nutrient for managing high blood pressure, as it works to lessen the effects of sodium, according to the American Heart Association. So, the more potassium you eat, the more sodium you lose, which helps keep your heart healthy.
3. Grilled Tilapia Tacos With Red Cabbage Slaw
4. Grilled Sweet-n-Spice Salmon With Rice
5. Grilled Vegetable 'Burgers'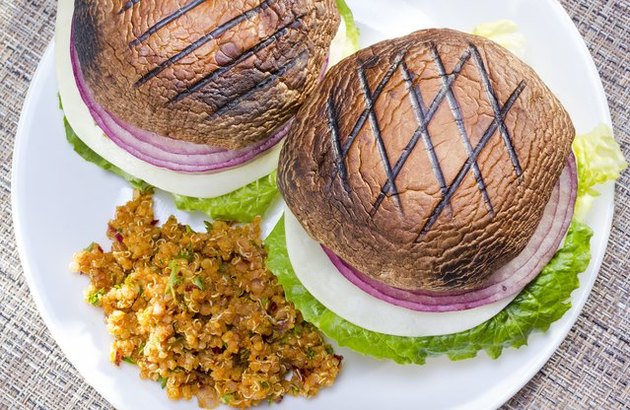 Believe it or not, burgers can be a part of a healthy heart-healthy diet — well, veggie burgers, that is. These grilled vegetable burgers are vegan and Med diet-friendly, low in calories and only take 22 minutes to whip up.
Eggplant, the main component of this recipe, is high in fiber, a nutrient that most Americans don't eat enough. Fiber helps keep digestion regular, promotes satiety and may even help minimize your risk of heart disease, according to Harvard Health Publishing. You can pair this dish with a whole grain like quinoa or farro to add even more fiber to your dinner.