Trader Joe's has an awards season (who knew?!) where it rolls out the red carpet for their customer fan-base favorites.
Each year — it's going on 11 years and counting, ICYMI — TJ's asks its customers to vote for their favorite products across a variety of categories from their go-to snacks to their #1 entrées. We're sharing the results of this year's Annual Customer Choice Awards Winners along with which products are also dietitian-approved.
1. Most Popular Overall: Everything But the Bagel Seasoning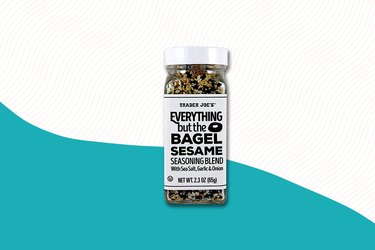 You'll get no argument here — this has been a staple in my spice rack since its debut a couple of years ago. It goes on everything from salmon to avocado toast.
The ingredients include sesame seeds, sea salt flakes, dried minced garlic, dried minced onion, black sesame seeds and poppy seeds — what's not to love? The key, however, is to watch your portions. A teaspoon of the seasoning has 320 milligrams which is about 10 percent of your daily needs.
2. Most Popular Entrée: Mandarin Orange Chicken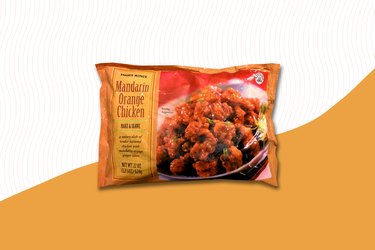 The ingredient list on this one isn't stellar: The meat used is highly processed dark chicken meat and the number one ingredient in the sauce is sugar.
The swap: Instead, try TJ's Butter Chicken, a runner-up in the Favorite Entrée category. It has less sugar — just 2 grams versus the 6 grams in the Mandarin Orange Chicken — and the first ingredient is chicken breast, followed by whole peeled tomatoes and onions. It also comes with the basmati rice, so it's an all-in-one, while the fan-favorite does not.
3. Most Popular Vegan/Vegetarian Item: Cauliflower Gnocchi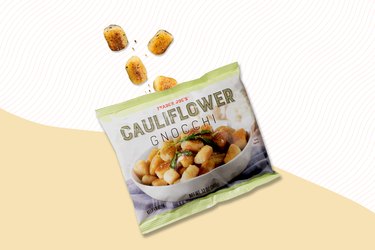 The Cauliflower Gnocchi is both a shopper- and dietitian-favorite. A cup of traditional gnocchi has about 260 calories, 55 grams of carbohydrates and 2.5 grams of fiber. TJ's cauli version, on the other hand, has just 140 calories, 22 grams of carbohydrates and 6 grams of fiber.
Plus, you're actually getting in more veggies — cauliflower is the number one ingredient in this light. Most of us, as in 90 percent of Americans, don't eat enough fruits or vegetables, as reported by the CDC. And adding this pick to your next Trader Joe's haul might just help you sneak more veg into your meal plan.
4. Most Popular Sweet Treat: Dark Chocolate Peanut Butter Cups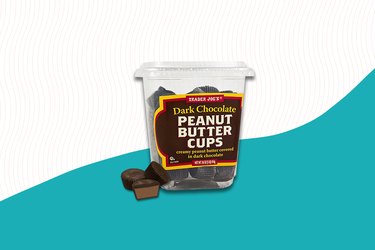 While this spin on Reese's cups might taste great, it's high in saturated fat (a serving provides 30 percent of the recommended daily intake, thanks to the cocoa butter in chocolate) and contains palm oil, which is not great for the environment or wildlife because its sourcing contributes to deforestation, as explained by the World Wildlife Fund.
The swap: Instead, try TJ's Mini 100-Calorie, 70-percent Dark Chocolate Bars — they're still high in saturated fat but are free of palm oil.
5. Most Popular Snack: Plantain Chips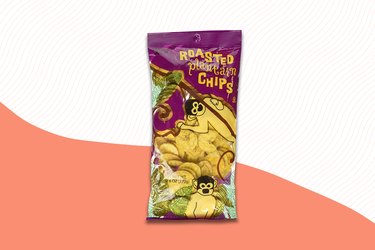 These are comparable to potato chips so they don't get a thumbs up from a nutritional standpoint. There are so many other healthier and tasty snack options at TJ's.
The swap: Instead of the plantain chips, try the Organic Popcorn With Olive Oil or the Zesty Nacho Kale Chips. That said, if you have a hankering for plantain chips, enjoy them in moderation — or better yet, use them as a vehicle to get in other healthier foods like a bean dip or hummus.
6. Most Popular Beverage: Non-Dairy Oat Beverages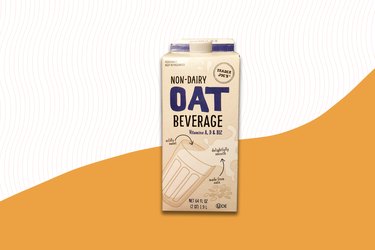 Trader Joe's actually has two Non-Dairy Oat Beverages, and while both are good, the shelf-stable version wins out nutritionally. The ingredient list for this one is simple: water and hydrolyzed oats. The refrigerated, perishable version has more thickeners and additives.
They're both nutritionally comparable to other popular oat milk brands but they cost much less — just $3.99 for 64-ounces carton compared to more than $5 for other brands and $2.29 for a 32-ounce carton compared to $4.49 for other brands.
7. Most Popular Produce: Teeny Tiny Avocados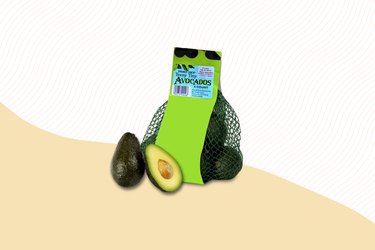 Produce with built-in portion control? This is hands down one of the best picks of the Customer Choice Awards. These bags of teeny tiny avocados, aka "single-serve Hass avocados" as described by Trader Joe's, may also help cut down on food waste because you won't be throwing leftover avocado in the fridge to brown.
You get six avocados per bag (about $2.99 per bag) so you'll want to keep an eye on how they quickly they ripen.
Tip
If you don't end up eating an avocado before it ripens, peel the fruit, remove the pit and toss it in the freezer for later. They're great for thickening a smoothie or the base of a soup.
8. Most Popular Cheese: Unexpected Cheddar Cheese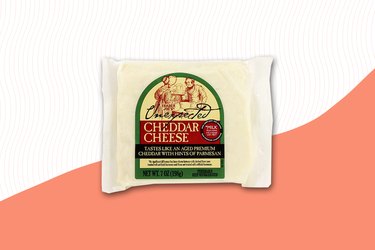 This is a cheese we can get behind. Like other cheeses, you want to eat them in moderation because of their saturated fat content. And thanks to the strong and surprising flavor, you might eat less without too much effort.
The "unexpected-ness" here is that the aged cheddar takes on aged parmesan flavor that packs more umami. The ingredient list is simple too: pasteurized milk, cheese cultures, salt and enzymes.