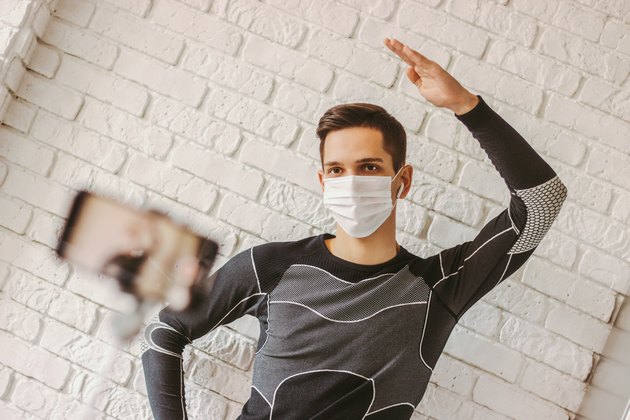 There should be a space for everyone in the workout world, no matter whether their preferred exercise is swimming, running, cycling, boxing, lifting weights or something else entirely. But the fitness industry still has a long way to go before it becomes as inclusive as it needs to be.
Now, with online exercise classes, you can work out with an incredible variety of fitness professionals across the country and all over the world — trans trainers included. Whether you're in need of a new workout regimen or simply want to make your fitness journey more diverse, check out these five trainers.
Although most of these trainers have Instagram accounts (and you should definitely follow them), streaming platforms or purchasing their workout programs and ebooks are an even better way to show your support, as trainers receive either direct payment or revenue from ads on their videos. (Just make sure you have your ad blocker disabled.)
1. Sahara Fitness Gear by Sahara Gentry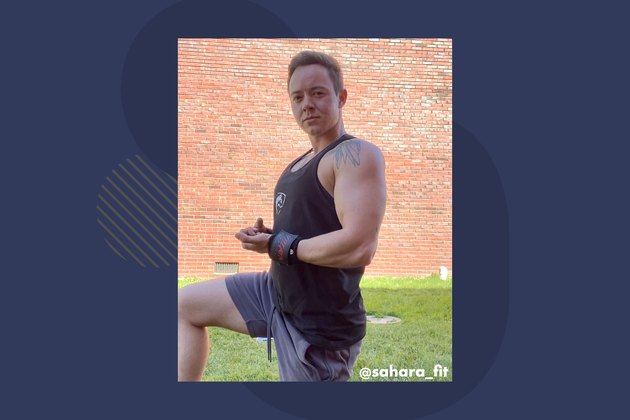 Certified personal trainer Sahara Gentry offers a variety of downloadable workout plans at affordable prices, ranging from $10 to $50. Gentry's programs are beginner-friendly and include dumbbell-only workouts, at-home exercise plans and a 12-week body-building plan.
Or, if you're looking for a more customized program, Gentry also offers personalized workout programs that can be performed with or without equipment and are tailored to your fitness level and goals.
*Work out with Sahara Gentry here. *
2. EVERYBODY Online Classes
Los Angeles gym EVERYBODY is devoted to creating a more inclusive fitness culture for all people. EVERYBODY welcomes all members who walk through their doors (or joins virtually), regardless of their gender, sexuality, size, age, ethnicity or ability.
For those outside the LA area, EVERYBODY also hosts Zoom workouts you can try at home. The online sessions include Pilates, tai chi, strength training and more. Classes are open for all at an affordable price (most are $5), and the sign-up process includes a space for participants to enter their name and preferred pronouns.
*Work out with EVERYBODY here. *
3. Decolonizing Fitness by Ilya Parker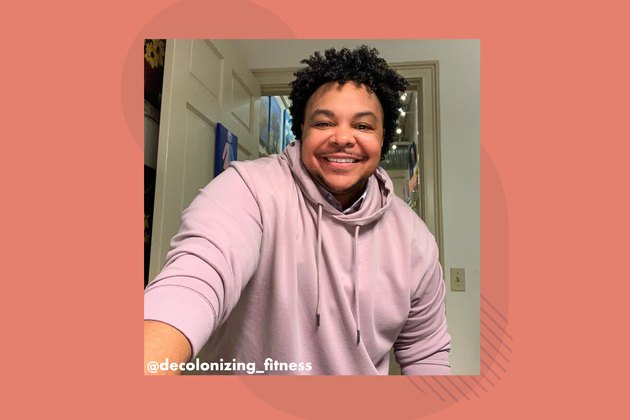 Ilya Parker, physical therapy assistant and ACE-certified medical exercise specialist, is the founder of Decolonizing Fitness, which offers online training programs that are weight-neutral, trans- and disability-friendly and age-inclusive.
The Transmasculine Training Series, offered on the Decolonizing Fitness platform, provides two different programs, both of which can be done either at home or at the gym by exercisers of all fitness levels. Download these guides on any mobile device and customize the workouts to your needs and goals.
You can also support Decolonizing Fitness and Parker's efforts by donating on the website or purchasing the e-books and apparel on the site.
*Work out with Decolonizing Fitness here. *
4. Zoom Workouts With Ace Morgan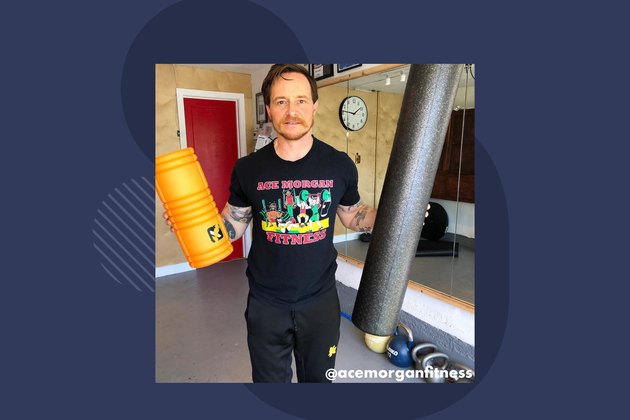 Ace Morgan, owner of Ace Morgan Fitness, offers $20 Zoom workout classes that are appropriate for all ages and skill levels. And if you're unable to afford the class fee, Morgan encourages participation on a pay-what-you-can basis.
Morgan also provides personalized fitness plans, based on a "come as you are" philosophy. Plans are tailored to each individual client, whether your goals center around fat loss, muscle gain or maintenance.
*Work out with Ace Morgan here. *
5. Fitness and Nutrition Programs by Shae Scott
Founder of Free the Mind, a training and nutrition company, Shae Scott offers a variety of personal training plans, including 4-, 8- and 12-week-long weight-loss and strength-building programs.
These sessions are personalized to your goals, fitness level and schedule — whether you have gym access or not. Scott's services include weekly check-ins and progress updates to keep you moving toward your fitness goals.
*Work out with Shae Scott here. *