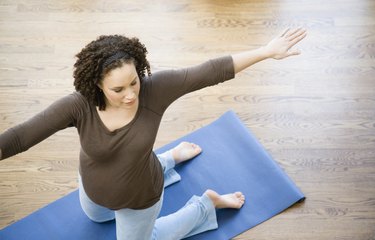 Dozens of websites give free information about fitness and nutrition, and give you the opportunity to create free customized workout plans. Many sites also allow you to build your own workout routine from their library of hundreds of exercises, complete with photos and instructions. Whether your workout consists of weight training, cardiovascular exercise, or other workouts, the perfect free workout plan creator can make getting fit much easier.
eMuscle.com
At eMuscle.com, free registration entitles you to create and download free workout programs or diet plans, and connect with other members that may share similar fitness goals, through teams or scheduled events. Members get their own virtual locker which contains an online fitness journal. You can upload videos of you performing your exercise routine or photos of your progress. Keeping a journal is helpful for dieters, as it enables them to make an association between life events and eating habits. If you find you aren't getting the results you'd hoped on your own, this site offers the option of connecting with one of dozens of professional fitness trainers.
FitClick.com
FitClick.com uses the term "social fitness" to describe its site, which invites users to share their workouts and diets while motivating fellow users. You can create custom workout routines or choose from the hundreds of free strength-training workout plans available and ready to go. You can create online friend lists or join interest or social groups. FitClick.com contains hundreds of free diet plans, a free calorie counter and free online food diary.
FitSync.com
Your free FitSync membership allows you to search for workouts not only by keyword, but by specific category such as weight loss, bodybuilding, cardio, strength training or specific sport. The site boasts a library of more than 1,000 exercises complete with pictures. It also offers the flexibility to create your own exercises and fitness plan. Tracking your workouts online gives you the ability to create charts, graphs and statistical analysis of your workouts to monitor your progress. You can share pictures and videos with the community of members.
MyFit.ca
At MyFit.ca, prepared fitness plans include pre- and post-season programs for hockey, soccer, wrestling and basketball, as well as weight loss, weight gain, increasing energy or increasing muscle mass. If you're planning to get married soon, you'll be happy to know there's a workout designed specifically for brides-to-be. You can also create your own personalized fitness and nutrition plan on the site. Download and print any workout plan you create and take it with you to the gym.