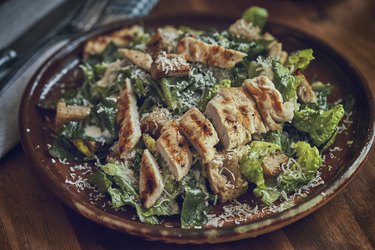 If you've found yourself browsing through the dairy aisle at your local grocery store, you may have noticed skyr on shelves. This Icelandic dairy yogurt is chock-full of protein and has less sugar than other yogurts.
And if you're not a fan of Greek yogurt's tang, you'll be happy to know that it has less of that sour aftertaste — which also means it can be used in various recipes without altering the flavor.
That's why we rounded up delicious skyr recipes for protein-packed meals, snacks and desserts.
1. Roasted Squash Salad With Tahini-Honey Dressing
We can all benefit from eliminating meat once (or twice) a week. And when you substitute with five-star dinners like this one, trust us, you won't be missing a thing. You'll have dinner on the table in 30 minutes and get 11 grams of protein with this squash salad. And if you want to bump up the protein and fiber, try adding a garnish of crispy chickpeas or serving it over a bed of quinoa.
2. Strawberries and Rose Skyr Sundae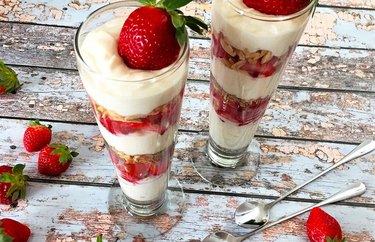 Swapping ice cream or sherbet for Skyr yogurt makes this sweet treat healthy and indulgent. It's a smart choice since this sundae has 29 grams of protein and 7 grams of fiber, Amy Gorin, RDN, says. This will ensure that you won't be craving another treat an hour later. And the addition of toasted almonds gives this sundae a nice crunch and healthy fats.
3. Creamy Roasted Cauliflower Dip With Garlic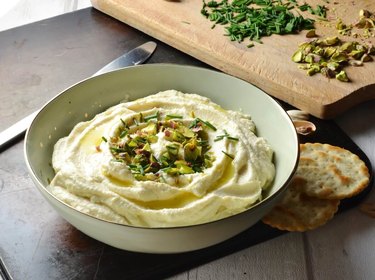 Gorin loves that this recipe is loaded with veggies since an entire head of cauliflower makes the base of this dip. "I'd suggest swapping out the vegetable oil for extra-virgin olive oil or avocado oil to get more heart-healthy fats," Gorin says. And if you serve this dip with chopped veggies like carrots, cucumbers, red peppers and broccoli, you'll have a veggie-full appetizer that will be loaded with vitamins and minerals.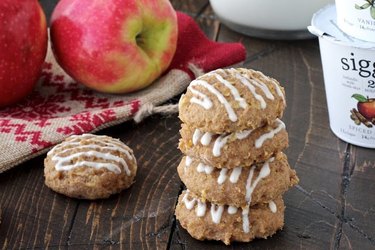 These cookies are perfect for fall thanks to their apple and maple flavor. "These healthier cookies get a little protein from the skyr and quinoa," Gorin says. Plus, the use of white whole-wheat flour gives these sweet bites extra fiber.
‌Get the Spiced Apple Skyr Quinoa Cookies With Vanilla Maple Drizzle recipe and nutrition info at The Foodie Physician.‌
5. Pumpkin Overnight Oats With Skyr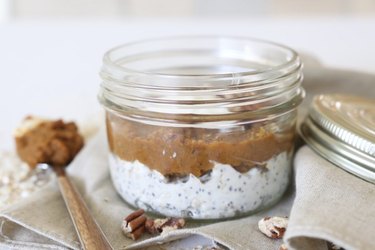 Overnight oats make eating a healthy and filling breakfast a whole lot easier, especially if you find yourself short on time. The combination of ingredients will ensure you don't have any mid-morning cravings. You'll get fiber from the oats, antioxidants from the pumpkin and protein and fiber from the pecans and chia seeds, Gorin says. Not to mention, one serving of this recipe packs a whopping 20 grams of protein and 10 grams of fiber.
‌Get the Pumpkin Overnight Oats With Skyr recipe and nutrition info at Triad to Wellness.‌
6. New School Caesar With Herb Caesar Skyr Dressing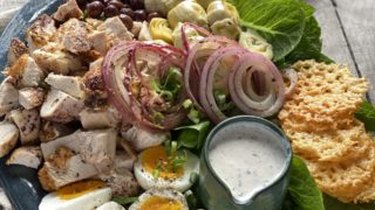 Move over mayo — skyr is the star of this creamy dressing. Using both skyr and anchovies in this recipe add protein, making it more substantial. Gorin warns that since anchovies tend to be salty, you may want to reduce the additional salt called for to reduce sodium levels. Pair this dressing with your favorite salad filled with leafy greens, vegetable toppings and protein.
‌Get the New School Caesar With Herb Caesar Skyr Dressing recipe and nutrition info at No Crumbs Left.‌