The anti-anxiety drug, Valium, works by traveling to the neurotransmitters in the brain, causing relaxation and decreasing anxiety. A higher prescription amount induces sleep. Viagra was originally made for high blood pressure, and a cure of impotence was noticed to be a side effect of the drug. However, Valium raises the blood pressure and can cause impotence, while Viagra treats impotence. If taken together, one pill is creating the problem the other is treating, among other related complications.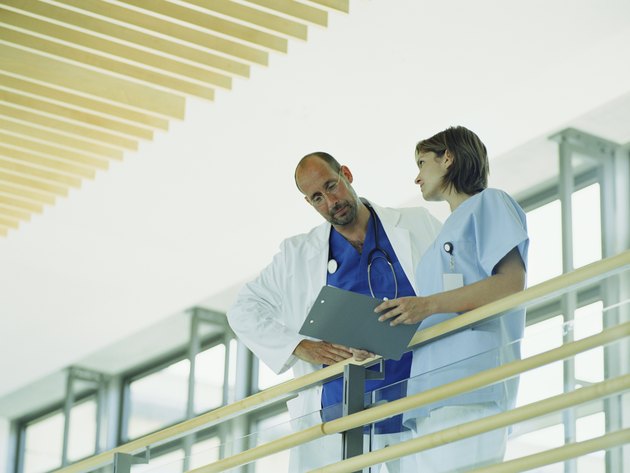 Valium, its description and purpose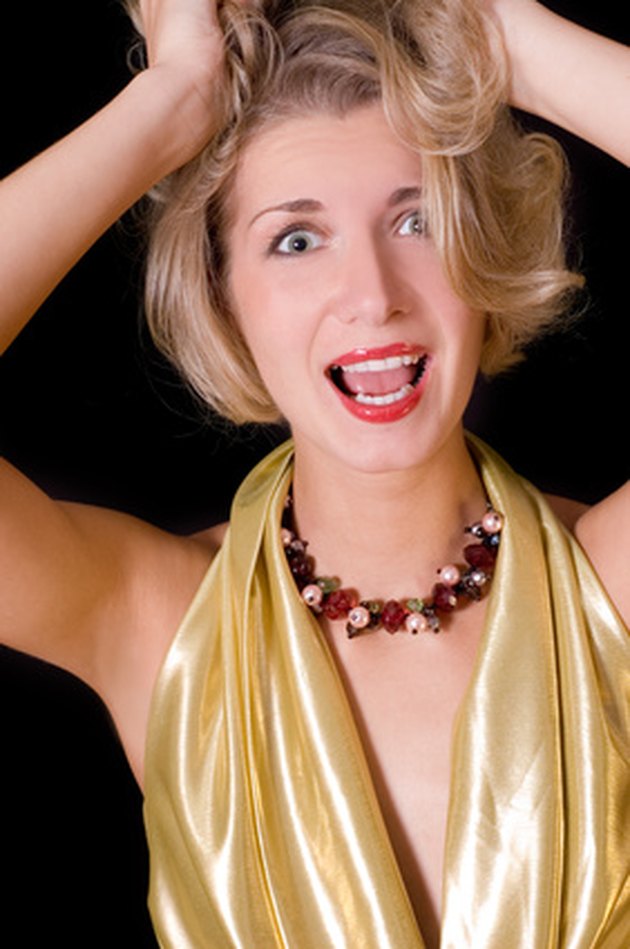 Valium is in a group of drugs called benzodiazepines. Its generic name is diazepam. It slows down the movement of brain chemicals that become imbalanced and cause anxiety. The effects are reduced anxiety, muscle spasm and sedation. Valium is prescribed for anxiety disorders, short term anxiety, alcohol withdrawal, muscle spasms, involuntary muscle movements and epilepsy. It is addictive.
Viagra, its description and side effects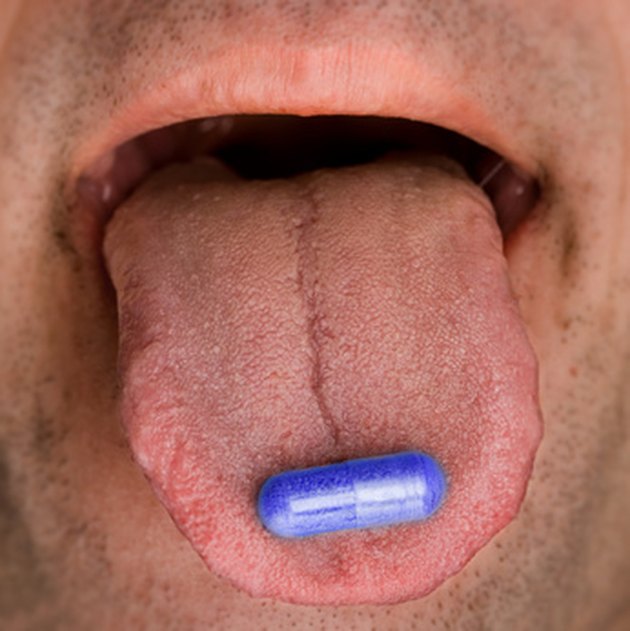 The generic name for Viagra is sildenafil, which belongs to a group of drugs called phosphodiesterase 5 inhibitors, or PDE5. Viagra dilates the blood vessels, allowing enough blood to flow in necessary for erection . Sildenafil also relaxes the blood vessels in the lungs and increases the blood supply, which lowers the blood pressure. Viagra is still undergoing safety testing.
Valium side effects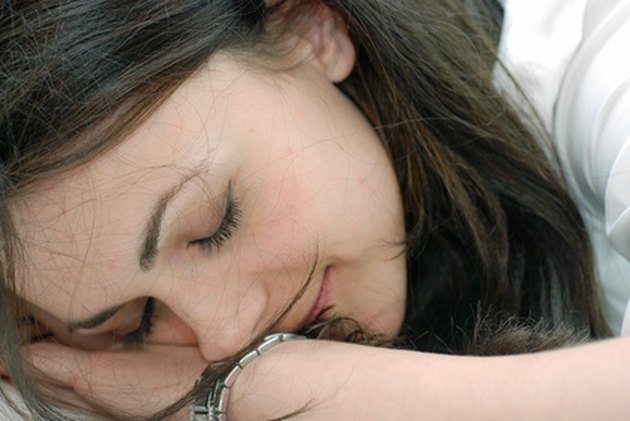 Because it is addictive, Valium should be taken for four months or less. Any time longer than that requires a doctor's recommendation. Discontinue Valium gradually, as medically advised. Withdrawal symptoms include tremor, sweating, difficulty sleeping, stomach and muscle pain. vomiting and seizures. Dr. Helen Driver and Dr. Sheila Taylor researched the effects of Valium on patients. They reported their findings in the 1996 January edition of "Sports Medicine." Common side effects include drowsiness, fatigue or a constant tired feeling, difficulty sleeping, nightmares, slurred speech, digestive problems such as constipation or diarrhea, headache, memory loss and drooling. More serious side effects include confusion, unusual behavior, depression or feeling of disinterest in life and hopelessness that can lead to suicidal thoughts, anxiety, breathing problems, tremor, cold or flu symptoms, jaundice or yellow discoloration to skin or eyes, sexual dysfunction and little to no urination.
Viagra side effects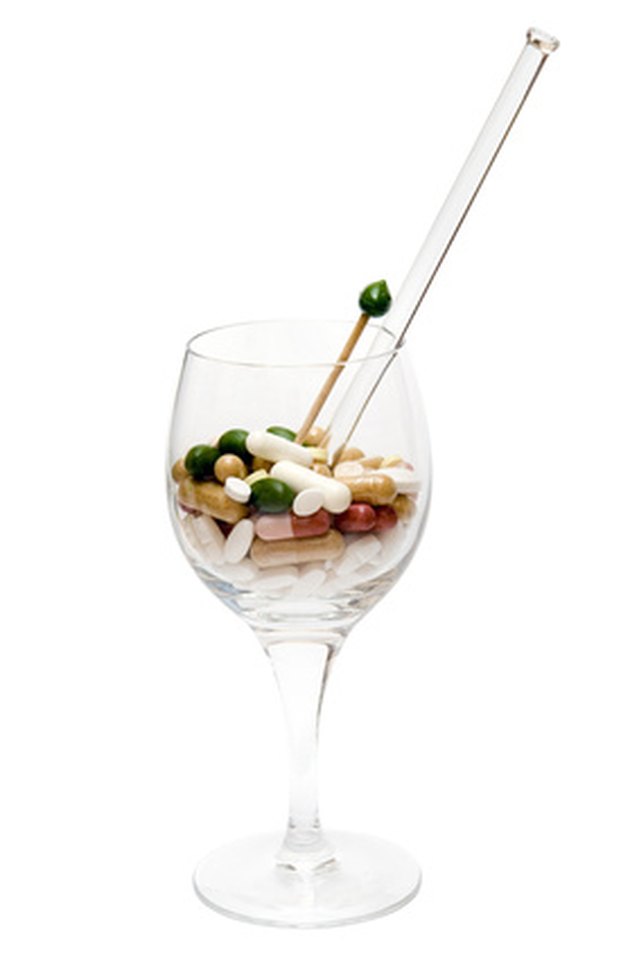 Using Viagra can cause heart attacks; priapism, or a permanent erection, requiring medical attention; muscle aches or pain; bloody nose; diarrhea; difficulty breathing; headache; flushing or dilation of the blood vessels that causes the skin to appear very red; cold symptoms such as a runny or congested nose and sneezing. There are almost 100 less common and rare side effects. Consult the doctor who prescribed Viagra about any unusual changes in health or behavior.
Warnings about Valium and Viagra
Dr. Maree Corkeron researched how drug interactions can affect health and reported the findings in the Medical Journal of Australia. The warnings for Valium and Viagra are very similar. Those who have heart disease, high or low blood pressure, have had a stroke, are pregnant or nursing or drinking alcohol, should not take Valium or Viagra. Those who have glaucoma, respiratory diseases, kidney or liver disease, epilepsy or substance abuse are also warned not to take Valium, as well as those with leukemia should not take Viagra. Valium and Viagra have a long list of related drug interaction warnings also. Those taking any medication for heart disease and blood pressure should not take Valium and Viagra. Those who are taking seizure, MAO inhibitor, barbiturates, psychiatric or antidepressant drugs should also not take Valium. Those taking antifungal and antiviral drugs or drugs for prostate problems also should not take Viagra. Taking both of these drugs at the same time compounds the seriousness of these warnings and the risks involved. Sometimes the results are fatal.