Step 1
Diseases and disorders that interfere with the function of the nerves in the peripheral nervous system (nerves outside of the spinal cord and brain) can cause a tingling sensation. The tingling sensation, often described as numbness or prickling sensation, describes a common symptom known as paresthesia. Simple causes, such as standing in one position for too long or sleeping in an odd position, can result in paresthesia. More serious conditions, such as injury to the back or medical conditions that affect the nerves, also lead to tingling occurring down the left leg.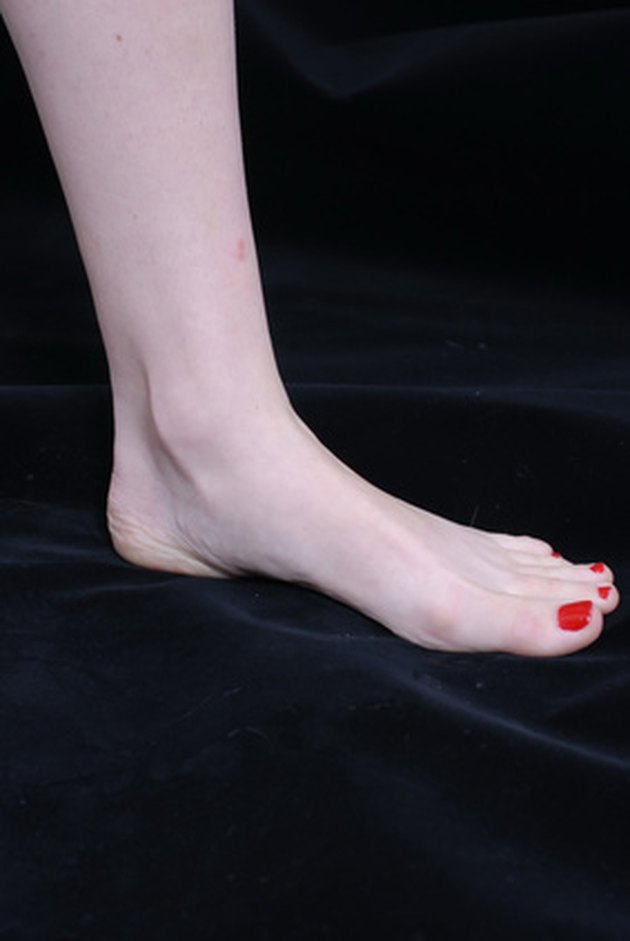 Sciatica
Step 1
Sciatica is nerve pain caused by a protruding, or herniated, disc in the spine. The spine consists of individual vertebra connected at facet joints. Between each vertebra lies a round jelly-like pad, known as an intervertebral disc, that acts as a shock absorber and prevents the vertebra from rubbing together.
Injury to the spine, caused by severe strain or compression, can cause the intervertebral disc to rupture, or bulge. The bulging area sticks out from between the vertebra and can put pressure on one of the 50 nerves of the spinal cord, according to the National Institute of Neurologic Disorders and Stroke. Pressure on the sciatic nerve in the spinal cord produces pain that feels like a bad led cramp or numbness and tingling that travels down the leg. Depending on where the nerve is compressed, the numbness and tingling will travel down the left leg.
Peripheral Artery Disease
Step 1
Peripheral artery disease (PAD) affects approximately 8 million people in the United States, according to the American Heart Association. PAD occurs when the arteries in the pelvis and legs become narrow due to the process of atherosclerosis. Atherosclerosis describes the buildup of plaque, a substance containing cholesterol, fat, calcium and minerals, on the walls of arteries. As plaque accumulates, scar tissue forms on the damaged blood vessel walls, making them narrower. As the artery that runs through the legs become narrower, the flow of blood and oxygen reduces, resulting in numbness and tingling in the affected leg that can lead to pain, which is often mistaken for pain caused by a back injury.
Multiple Sclerosis
Step 1
Multiple sclerosis, an autoimmune disease of the central nervous system, occurs when the body's immune system attacks the myelin, the fatty substance covering the nerves. As the myelin becomes damaged, scar tissue forms, interfering with the signals sent between nerves. For the 2.1 million people worldwide affected by multiple sclerosis, as reported by the National Multiple Sclerosis Society, this can cause mild symptoms such as numbness and tingling down one or both legs, or severe symptoms such as paralysis.