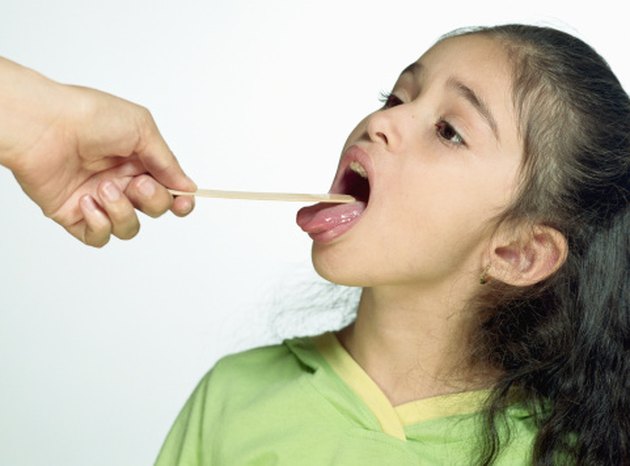 Dosage
Amoxicillin is an antibiotic in the penicillin class of antibiotics that has a somewhat broader spectrum of effectiveness, meaning that it is effective against more kinds of bacteria. As a general rule, amoxicillin dosages for strep throat are 40 mg per kilogram for a child per day, preferably divided up into three doses. That means for a child who is 88 pounds (which is 40 kg), the child should receive 1600 mg (or 1.6 grams) of amoxicillin, divided up into three separate doses per day. This treatment should be continued for 10 days. For children who are receiving a combination of amoxicillin and clavulanate potassium (another antibiotic) the dosage is the same.
Alternatives
Amoxicillin has certain advantages over other antibiotics, including being effective against many different kinds of bacteria, easily reaching high levels in the blood, and being able to stay in the body for an extended period of time. However, there is no evidence that amoxicillin is better at treating strep throat compared to penicillin, which is cheaper. Penicillin can be given in doses of 250 mg given two or three times per day for 10 days. Other antibiotics that can be used include azithromycin, cephalexin and cefdinir. While these antibiotics are more effective at treating strep throat compared to penicillin, they are also more expensive.
Indications
Antibiotics for a sore throat should be given only when an infection with streptococci or some other bacteria has been confirmed by culturing the bacteria from the throat. This is because a sore throat can be caused by many things, but only bacterial infections will respond to antibiotics. Antibiotics can also be given if the patient is very ill or if a throat culture will take more than 72 hours. An antibiotic is given for bacterial throat infections because it can speed healing, reduce the amount of time that the patient is contagious, prevent rare complications (like ear or sinus infections) and reduce symptoms.