The pH scale measures, on a scale from 0 to 14, the acidic or basic qualities of a chemical. The pH of battery acid is 0, while the pH of lye, a basic, or alkaline, cleaning substance, is close to 14. Water, with a pH of 7, is neutral, being neither acidic or basic.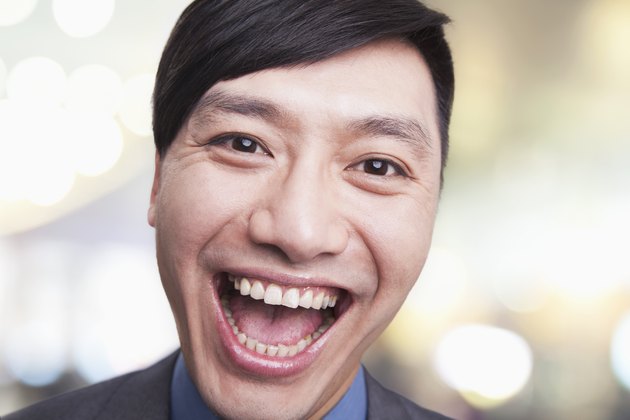 Normal pH of Saliva
The normal pH range for saliva is considered to be 5.6 to 7.9, according to the International Journal of Drug Testing. This keeps the pH balance in the body close to neutral.
Why pH Varies
Food and drink change the pH of saliva. Age may be a factor also, as children have an average saliva pH of 7.5, while adults tend to be more acidic, with a saliva pH of 6.5 or lower.
How to Determine pH of Saliva
Wait at least two hours after eating or drinking to ensure that the food consumed does not alter test results. Cleanse the mouth by filling the mouth with saliva and then swallowing or spitting. Fill the mouth again with saliva and place a small amount on a pH strip. The strip will change colors based on the results.