Magnesium and potassium are elements in the body that are important for muscle and heart function. Certain conditions can cause the blood levels of either or both of them to be low. Low levels can cause muscle spasms or abnormal heart rhythms. The blood levels can be restored by giving supplements, but it is also important to correct the underlying problem.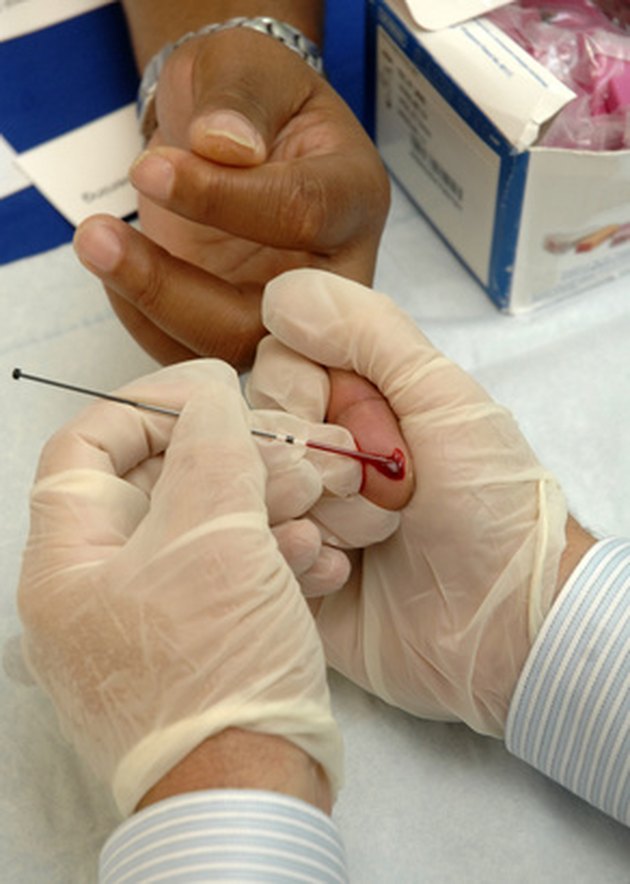 Low Magnesium
Magnesium is a mineral that is important for proper bone growth, muscle contraction and insulin release. Most magnesium in the body is contained within cells and the scaffolding of bones. Having a slightly low magnesium level typically causes no symptoms at all, but severe magnesium depletion can lead to seizures, irregular heart rhythms and sustained muscle contractions.
Causes of Low Magnesium
Magnesium loss can occur either through the gut or the kidneys. Magnesium is normally secreted by the stomach and upper gut and then reabsorbed further down in the intestines. If there is defective absorption in the lower intestines, the magnesium is not reabsorbed and it is lost in the stool. When magnesium escapes through the kidneys, it can happen because sodium is being excreted and pulling the magnesium with it, or because the kidney cells are having trouble pulling magnesium out of the filtered urine. Increased calcium in the blood, alcohol use and fluid overload can cause these scenarios to occur. Drugs can also cause the kidney to lose magnesium, such as the cancer dug cisplatin, the antibiotics amphotericin B, pentamidine and gentamicin, and the anti-inflammatory drug cyclosporine.
Low Potassium
Potassium, like magnesium, is found primarily inside of cells. The body needs to keep the blood level of potassium steady in order for tissues, especially the heart, to function normally. Low potassium, also called hypokalemia, can cause cardiac arrhythmias, muscle paralysis, constipation and increased thirst.
Causes of Low Potassium
Certain triggers can cause the body to push more potassium inside of cells, decreasing the blood levels of potassium. Some of these triggers include a rising blood pH, meaning there is more base than acid available; increased blood levels of insulin, a hormone that regulates blood sugar; and increased levels of stress hormones in the blood. These same factors can also drive up the amount of sodium being dumped by the kidneys as the body tries to adjust to the conditions. This increased sodium dumping tends to pull potassium along with it. Excessive vomiting and taking certain drugs, like albuterol or epinephrine, can also cause hypokalemia.
Low Magnesium and Potassium
Low magnesium and low potassium frequently happen together. This is because both minerals are affected by the flow of water and sodium through the kidneys in similar ways. When the kidney is losing a lot of sodium, potassium and magnesium will tend to leave with it. Diuretics, which are drugs used to rid the body of excess water, cause the kidney-filtering tubules to release magnesium and potassium into the urine. There are also two genetic conditions, Gitelman syndrome and Bartter syndrome, where the kidney chronically loses potassium and magnesium. Additionally, people who have a poorly balanced diet may run low on blood potassium and magnesium.
Treating Low Magnesium and Potassium
When magnesium and potassium levels are low, the magnesium must be replaced before the potassium level will correct. For mild deficits, oral replacement solutions or pills can be taken to replace the body stores. If there is a severe deficit of potassium and magnesium, replacement may need to be given through an IV. In the meantime, it is important to identify and correct the condition that led to low levels of these elements.