Pole dancing has gone mainstream, appearing in gym classes, everyday parties and television shows. If your goal is weight loss, you could do a lot worse than join the trend. The combination of strength-training and cardiovascular exercise inherent in any pole dancing class -- or performance -- can definitely help you lose weight.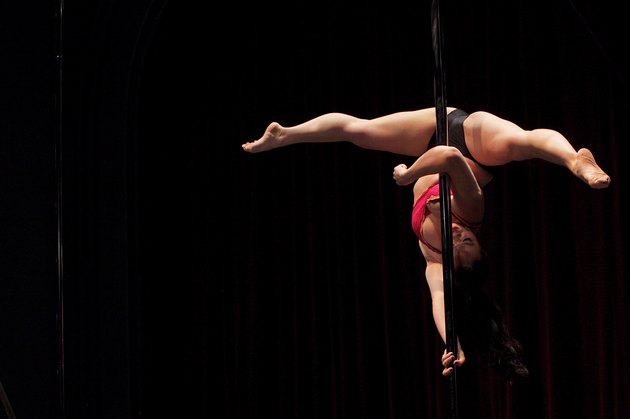 Calories Burned
How many calories you burn during pole dancing isn't likely fodder for a major medical study, so some interested pole dancers and fitness instructors donned their heart monitors and did their own research. Their results ranged from as little as 120 calories per hour to more than 300. Your results will vary depending on a number of factors, including your age, body weight and composition, and the intensity of your workout.
But There's More
Simply burning calories isn't actually enough to lose weight. You also need to eat a balanced, nutrient-rich, reduced-calorie diet so you don't just eat back the calories you worked so hard to lose. Burning 3,500 calories more than you take in results in the loss of 1 pound of body fat.