Ritalin, the brand name for methylphenidate, is a stimulant used to treat Attention deficit hyperactivity disorder. ADHD is a psychiatric disorder with symptoms of inattention, hyperactivity, and impulsivity. Ritalin is a stimulant classified as Class C, which means its safety has not been determined in clinical trials with pregnant women. However, no major birth defects have been found in case studies according to the 2007 book "Drugs During Pregnancy and Lactation: Treatment Options and Risk Assessment" by Christof Schaefer and others. Pregnant women with ADHD should consult their doctors to determine if taking Ritalin is absolutely necessary; otherwise it should be abstained from to protect the fetus.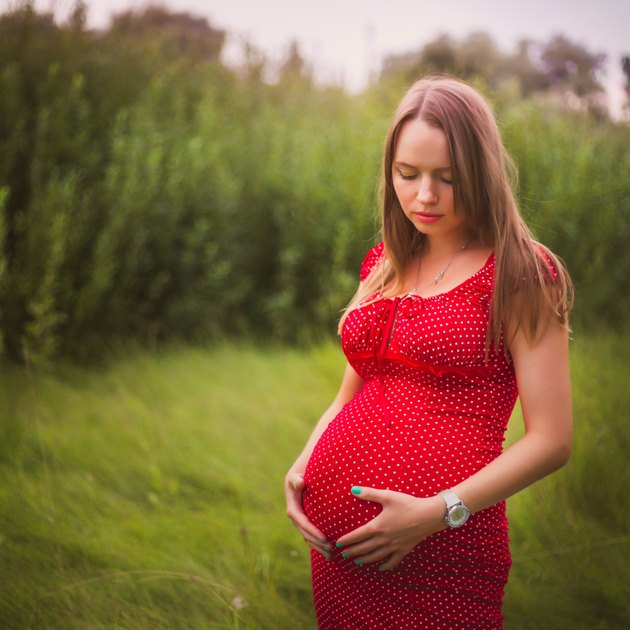 Brain Defects
Children exposed to Ritalin in the fetus may have developmental problems similar to ADHD. Mothers who abuse Ritalin have children who have developmental disabilities including poor academic performance and delays in language and math, according to Peter Breggin's 2001 book "Talking Back to Ritalin: What Doctors Aren't Telling You About Stimulants and ADHD."
Growth Retardation
Mothers who abuse Ritalin during pregnancy have children that are underweight and premature. In a 1993 study by registered nurse Val Debooy and others published in the "American Journal of Diseases in Children," 31 percent of 39 infants born to mothers who abused Ritalin intravenously had growth retardation, and 21 percent were born prematurely.
Addiction
Ritalin is an addictive and controlled substance, and fetuses exposed to Ritalin can become addicted to it as it passes through the placenta. According to a 2005 study by Peter Hackett and others published in "Therapeutic Drug Monitoring," in mothers taking Ritalin in doses from 35 to 80 mg/day, the fetuses received between 0.2 percent and 0.7 percent of the mother's dose. Newborns can suffer withdrawal symptoms once born. Debooy's 1993 study found that 28 percent of 39 infants born to mothers who abused Ritalin intravenously had withdrawal symptoms.
Is This an Emergency?
If you are experiencing serious medical symptoms, seek emergency treatment immediately.