It's a good thing that iron is found in a wide variety of foods -- the nutrient plays a major role in providing cells with the oxygen they need to function properly. Although few foods are completely iron-free, those that are tend to be high in fat or highly processed.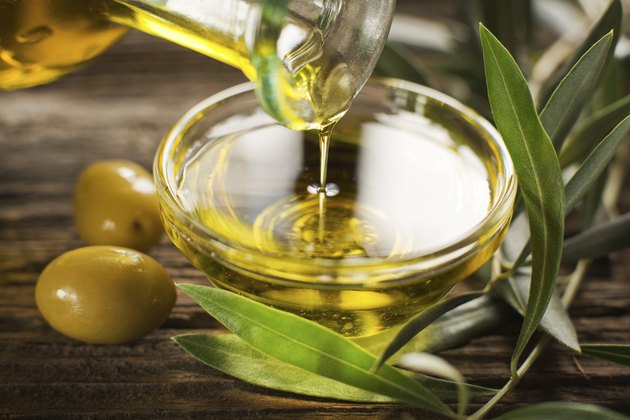 Oils and Fats
Because iron is carried by protein, foods that get all of their calories from fat don't supply the nutrient. All oils -- including olive, vegetable, canola, palm, nut and fish oils -- are iron-free. Butter, margarine and imitation spreads, mayonnaise, shortening and lard are also devoid of iron.
Sugar and Candy
Although a cup of refined table sugar does provide trace amounts of iron, a single-serving packet contains 0 milligrams. You won't get any iron from artificial sweeteners such as aspartame, either. Butterscotch candies, toffee, gumdrops and other chewy fruit-flavored candies, chocolate-flavored syrup, and most instant pudding and gelatin mixes are iron-free, as well.
Select Beverages
Club soda, tonic water, bottled water and tap water contain no measurable amount of iron, according to the U.S. Department of Agriculture. Plain brewed coffee, brewed black tea and unsweetened instant tea don't typically provide iron, either. Distilled alcoholic beverages, such as vodka and whiskey, are also considered iron-free.