Unlike traditional toothbrushes that end up in the trash after several months of use, electric toothbrushes only require you to discard the toothbrush heads. If you have a Sonicare toothbrush, it is important to note the manufacturer, Koninklijke Philips Electronics, recommends replacing the toothbrush heads every three months. While removal and replacement of the heads is far from challenging, it is important that you purchase the correct toothbrush head for your particular model.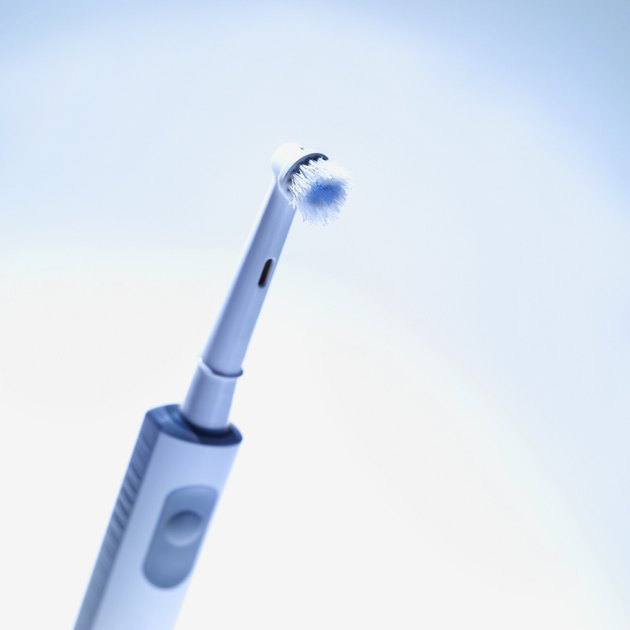 Step 1
Identify your Sonicare toothbrush model before purchasing a new brush head. Your Sonicare model name (ProResults, HydroClean or E-series) exists in the owner's manual and on the original box. Some Sonicare models have the model name printed on the toothbrush handle or under the charger.
Step 2
Remove the Sonicare toothbrush from its charger. Hold the Sonicare toothbrush in one hand and the brush head in your other.
Step 3
Pull gently on the toothbrush head. Continue pulling until the toothbrush head separates from the electric handle.
Step 4
Discard the toothbrush head in your wastebasket. Remove the new Sonicare toothbrush head from its packaging.
Step 5
Hold the toothbrush head over the Sonicare handle and align the bristles so they face the front of the unit. Slide the toothbrush head over the metal shaft.
Step 6
Grip the Sonicare handle firmly and press down on the toothbrush head. Continue pressing downward on the toothbrush head until you hear it snap into place.
Tips
Pharmacies, grocery stores, department stores and online retailers sell Sonicare products and accessories.
Warning
Keep in mind the Sonicare toothbrush heads are not interchangeable. For instance, E-series heads do not fit FlexCare and ProResults toothbrush handles. E-series toothbrush heads fit Xtreme, Elite and Essence models. ProResults brush heads fit the FlexCare Sonicare toothbrush models and the HealthyWhite models.
Is This an Emergency?
If you are experiencing serious medical symptoms, seek emergency treatment immediately.