When you think of fat in foods, cheese, meat, dairy and other animal foods probably come to mind. Plant foods also contain fat — sometimes in large quantities. Although the predominant type of fat in fruits and vegetables consists of healthy monounsaturated fats, there is also saturated fat in fruit. Whether or not this type of saturated fat is as bad for you as the kind found in animal products is hotly debated, but limiting your intake is still recommended.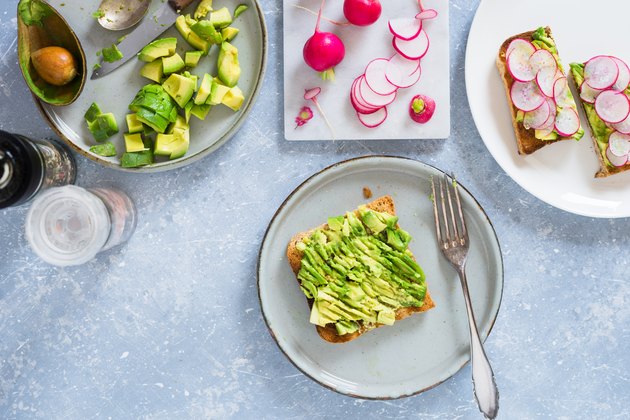 Fatty Fruits and Vegetables
Avocados contain mostly monounsaturated fats — around 13 of the 21 grams — with small amounts of polyunsaturated and saturated fats — 2.5 and 3 g, respectively. Ten large olives contain a little over 3 grams of polyunsaturated fats, 1 g of saturated fat and a quarter of a gram of polyunsaturated fat. Coconuts are high in saturated fat, with almost 12 g per half-cup. They have half a gram of monounsaturated fat and less than a quarter gram of polyunsaturated fat.
Fats in Other Fruits and Vegetables
The Types of Fats in Fruits and Vegetables